Turkish voters weigh final decision on next President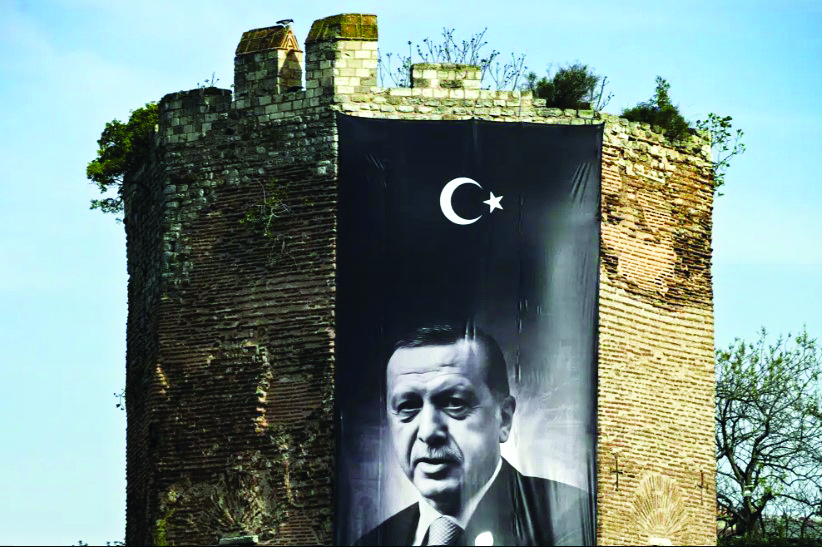 Ankara: Two opposing visions for Turkey's future are on the ballot when voters return to the polls on Sunday for a runoff presidential election that will decide between an increasingly authoritarian incumbent and a challenger who has pledged to restore democracy.
President Recep Tayyip Erdogan, a populist and polarising leader who has ruled Turkey for 20 years, is well positioned to win after falling just short of victory in the first round of balloting on May 14.
He was the top finisher even as the country reels from sky-high inflation and the effects of a devastating earthquake in February.
Kemal Kilicdaroglu, the leader of Turkey's pro-secular main opposition party and a six-party alliance, has campaigned on a promise to undo Erdogan's authoritarian tilt.
The 74-year-old former bureaucrat has described the runoff as a referendum on the direction of the strategically located NATO country, which is at the crossroads of Europe and Asia and has a key say over the alliance's expansion.
"This is an existential struggle. Turkey will either be dragged into darkness or light," Kilicdaroglu said. "This is more than an election. It has turned into a referendum."
In a bid to sway nationalist voters ahead of Sunday's runoff, the normally soft-mannered Kilicdaroglu (pronounced KEH-lich-DAHR-OH-loo) shifted gear and hardened his stance, vowing to send back millions of refugees if he is elected and rejecting any possibility of peace negotiations with Kurdish militants.
The social democrat had previously said he planned to repatriate Syrians within two years, after establishing economic and safety conditions conducive to their return.
He has also repeatedly called on 8 million people who stayed away from the polls in the first round to cast votes in the make-or-break runoff.
Erdogan scored 49.5 per cent of the vote in the first round. Kilicdaroglu received 44.9 per cent. At 69, Erdogan is already Turkey's longest-serving leader, having ruled over the country as prime minister since 2003 and as president since 2014. He could remain in power until 2028 if reelected.
Under Erdogan, Turkey has proven to be an indispensable and sometimes troublesome NATO ally.
It vetoed Sweden's bid to join the alliance and purchased Russian missile-defense systems, which prompted the United States to oust Turkey from a US-led fighter-jet project. Yet together with the UN, Turkey also brokered a vital deal that allowed Ukraine to ship grain through the Black Sea to parts of the world struggling with hunger.
This week, Erdogan received the endorsement of the nationalist third-place candidate, Sinan Ogan, who garnered 5.2 per cent of the vote.
The move was seen as a boost for Erdogan even though Ogan's supporters are not a monolithic bloc and not all of his votes are expected to go to Erdogan.