Russian attacks continue in wake of Putin arrest warrant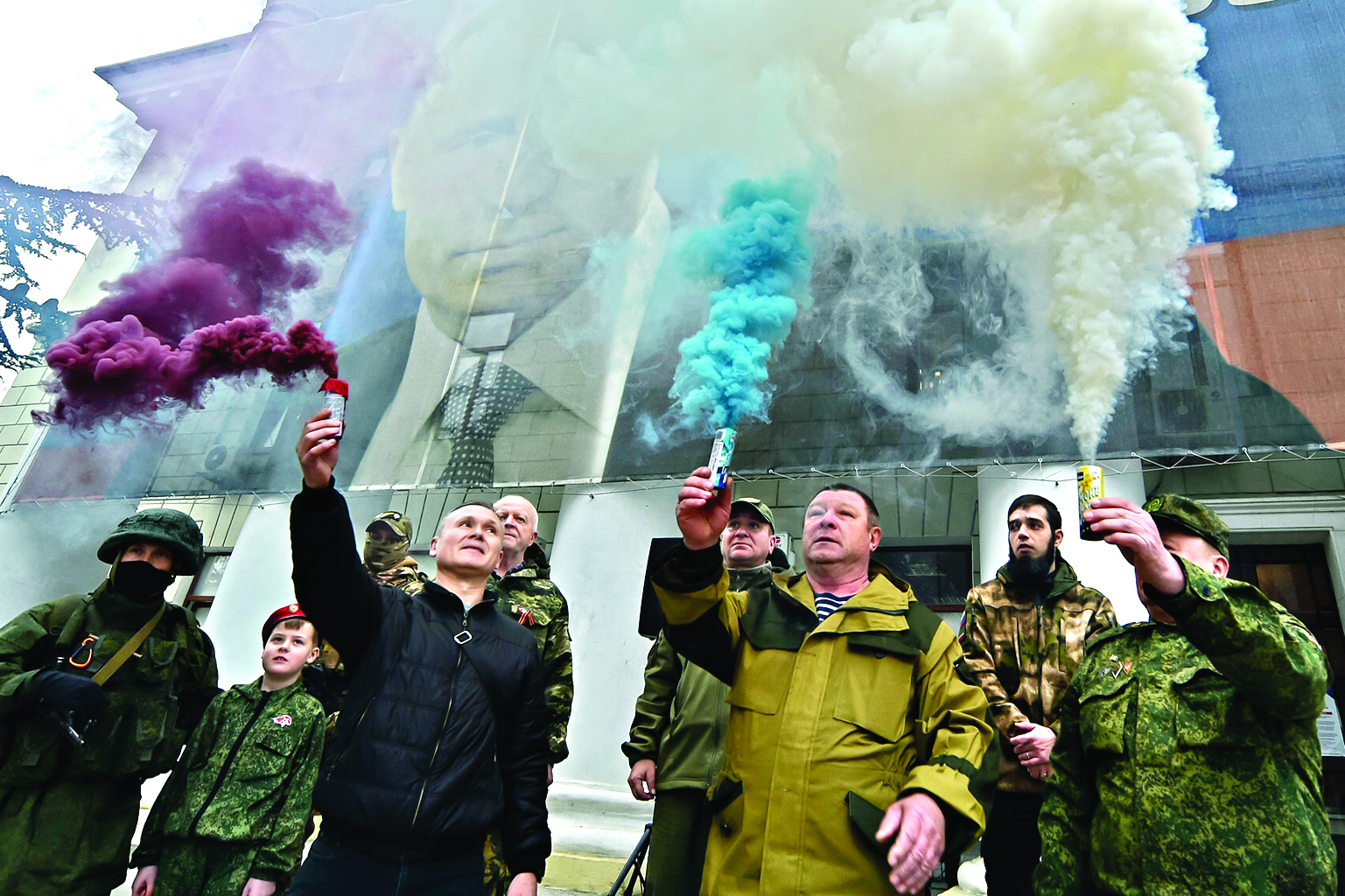 Kyiv: Widespread Russian attacks continued in Ukraine following the International Criminal Court's decision to issue an arrest warrant for Russian President Vladimir Putin and Russia's commissioner for children's rights.
Ukraine was attacked by 16 Russian drones on Friday night, the Ukrainian Air Force said in the early hours of Saturday.
Writing on Telegram, the air force command said that 11 out of 16 drones were shot down "in the central, western and eastern regions." Among areas targeted were the capital, Kyiv, and the western Lviv province.
The head of the Kyiv city administration, Serhii Popko, said Ukrainian air defences shot down all drones heading for the Ukrainian capital, while Lviv regional Gov. Maksym Kozytskyi said on Saturday that three of six drones were shot down, with the other three hitting a district bordering Poland.
According to the Ukrainian Air Force, the attacks were carried out from the eastern coast of the Sea of Azov and Russia's Bryansk province, which borders Ukraine.
The Ukrainian military additionally said in its regular update on Saturday morning that Russian forces over the previous 24 hours launched 34 airstrikes, one missile strike and 57 rounds of anti-aircraft fire.
The Facebook update said that falling debris hit the southern Kherson province, damaging seven houses and a kindergarten. According to the Ukrainian statement, Russia is continuing to concentrate its efforts on offensive operations in Ukraine's industrial east, focusing attacks on Lyman, Bakhmut, Avdiivka, Marinka and Shakhtarsk in Ukraine's eastern Donetsk province. Pavlo Kyrylenko, regional Gov. of the Donetsk province, said one person was killed and three wounded when 11 towns and villages in the province were shelled on Friday.
Further west, Russian rockets hit a residential area overnight Friday in the city of Zaporizhzhia, the regional capital of the partially occupied province of the same name.
No casualties were reported, but houses were damaged and a catering establishment destroyed, Anatoliy Kurtev of the Zaporizhzhia City Council said. The International Criminal Court said on Friday that it has issued an arrest warrant for Putin for war crimes, accusing him of personal responsibility for the abductions of children from Ukraine, together with Russia's commissioner for children's rights, Maria Lvova-Belova. It is the first time the global court has issued a warrant against a leader of one of the five permanent members of the UN Security Council.