Russia downplays West's move on tanks, strikes Ukraine again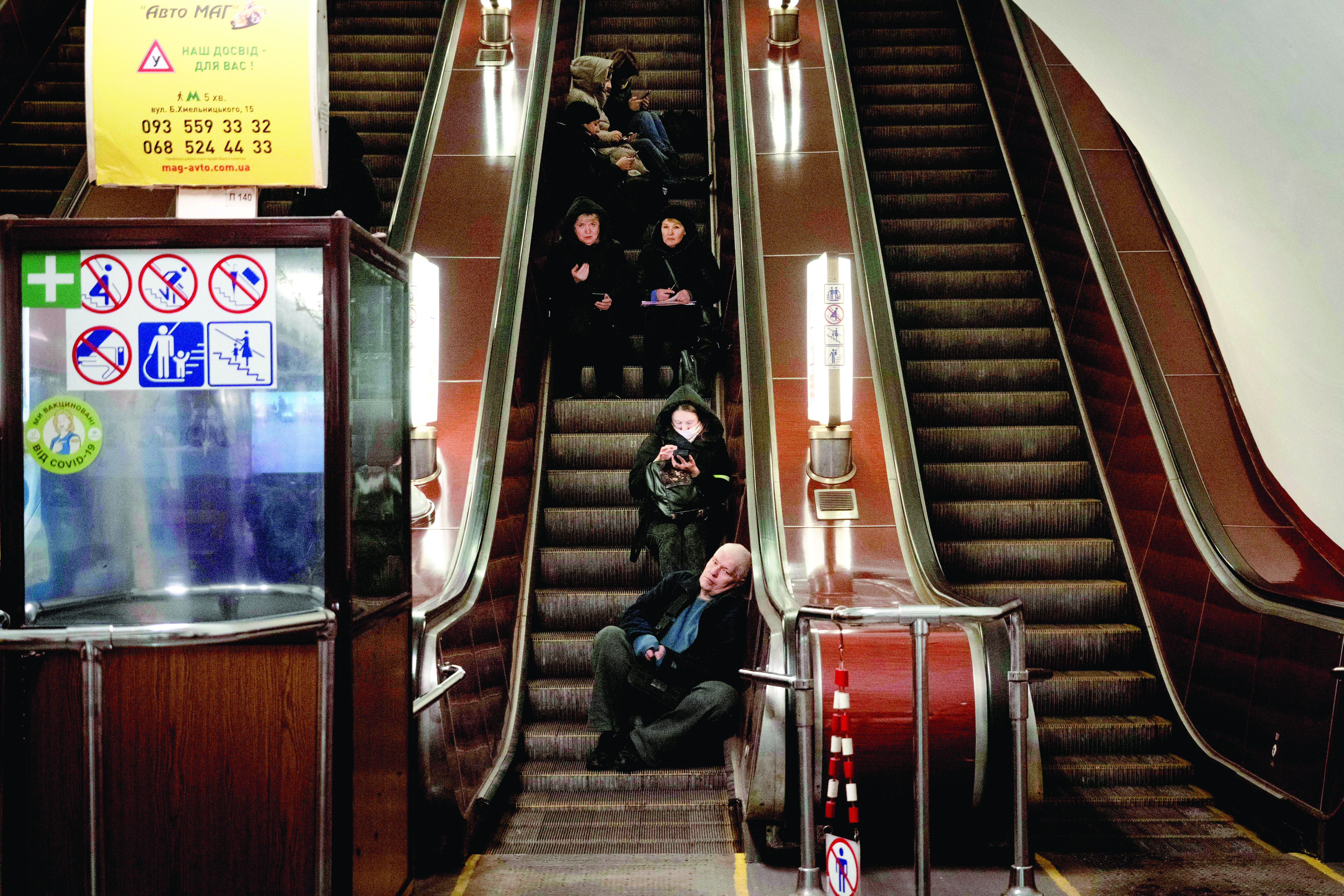 Kyiv: From Washington to Berlin to Kyiv, a Western decision to send battle tanks to Ukraine was hailed enthusiastically. Moscow first shrugged it off — and later launched another barrage of attacks.
The Kremlin has previously warned that such tank deliveries would be a dangerous escalation of the conflict in Ukraine, and it has strongly denounced the watershed move by Germany and the United States to send the heavy weaponry to its foe.
But it insists the new armor won't stop Russia from achieving its goals in Ukraine.
"The potential it gives to the Ukrainian armed forces is clearly exaggerated," Kremlin spokesman Dmitry Peskov said. "Those tanks will burn just like any others."
Moscow played down the move right after the announcement in an apparent attempt to save face as the West raised the stakes in Ukraine. Some Russian experts also emphasized that the supply of the deadly armor will be relatively limited and could take months to reach the front.
Meanwhile, Russian forces fired another rash of missiles and self-exploding drones across several parts of Ukraine early on Thursday, causing the first attack-related death of the year in Kyiv even as air defences shot down many of the incoming projectiles.
The attacks adhered to Russia's recent pattern of launching widespread strikes about every two weeks. But the wave of weapons came a day after Germany and the United States upped the ante in Russia's 11-month war by promising to send high-tech battle tanks to Ukraine and green-lighting other allies to do the same.
Kyiv Mayor Vitali Klitschko said a strike killed one person, the city's first such death since New Year's Eve. Two others were injured, he said.
The head of the Kyiv city administration, Serhii Popko said Ukrainian air defences shot down 15 cruise missiles heading to the area were shot down. Russia has carried out massive strikes on Ukrainian power plants and other infrastructure since early October. Valerii Zaluzhnyi, the commander of Ukraine's armed forces said Thursday's volley involved 55 missiles, of which 47 were intercepted.
Self-exploding drones swept in overnight before the missile strikes, in what a spokesperson for Ukraine's Southern Defence Forces said appeared to be a Russian attempt to overwhelm or distract Ukraine's air defences.
It was the first such barrage of Russian firepower across the country since January 14.
The attacks came a day after Germany said it would supply 14 high-tech Leopard 2 battle tanks to Ukraine and authorise other European countries to send up to 88 more. The US said it planned to ship 31 Abrams M1 tanks to Ukrainian forces.
Along with Germany and the US, Britain, Poland, the Netherlands and Sweden are among the nations that have sent or announced plans to supply hundreds of tanks and heavy armored vehicles to fortify Ukraine as it enters a new phase of the war and tries to break through entrenched Russian lines. The conflict has largely been a stalemate in recent months, though Ukrainian forces acknowledged on Wednesday a controlled pullout from the salt-mining town of Soledar in Donetsk province, a battle-scarred area of eastern Ukraine that has been embroiled in war since Russia-backed separatists seized large swaths of the broader Donbas region in 2014.