Pakistan court cancels ex-premier Imran Khan's arrest warrant in Toshakhana case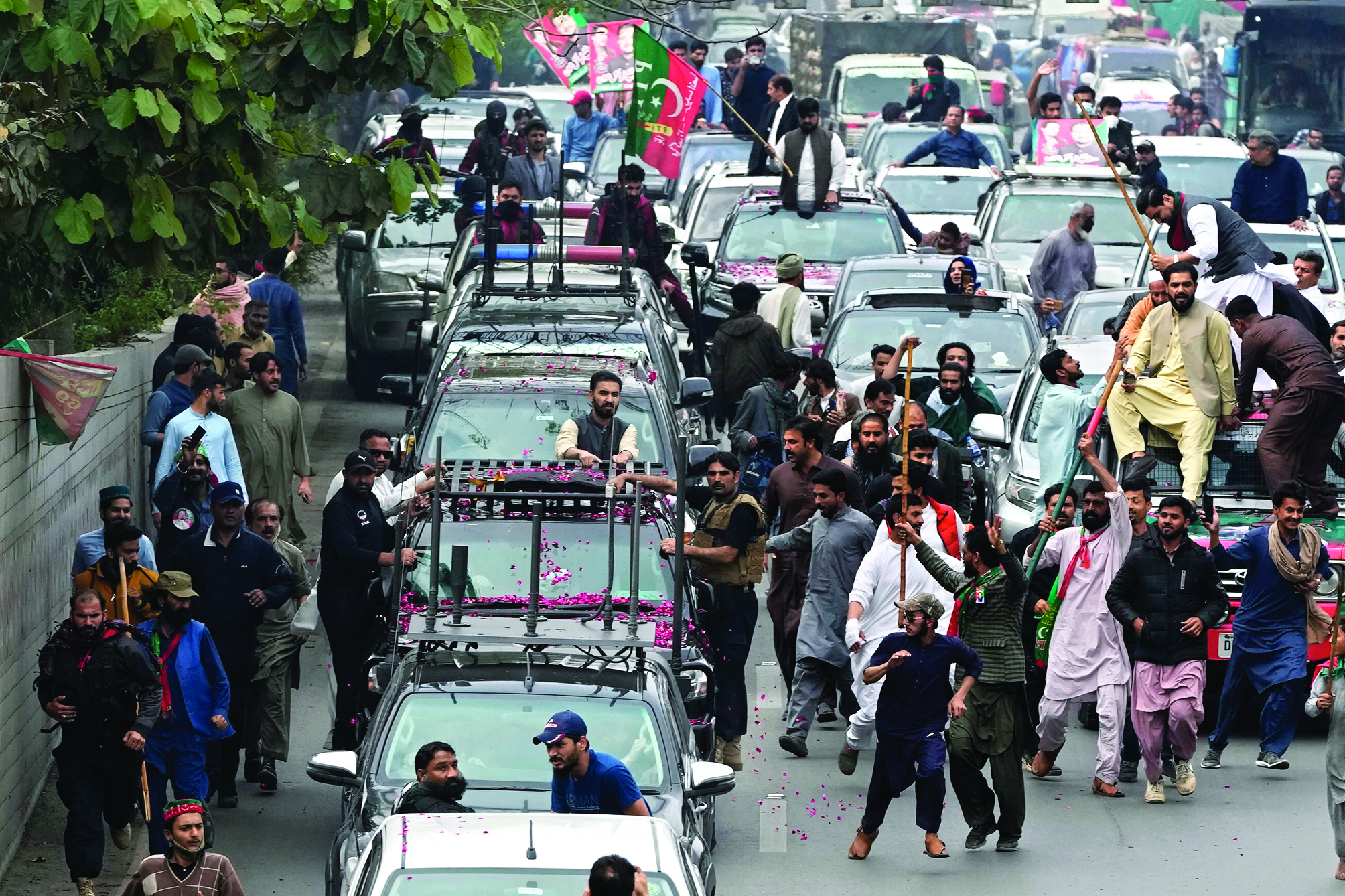 Islamabad: A Pakistani judge on Saturday cancelled former premier Imran Khan's arrest warrants in the Toshakhana corruption case and allowed him to go home without indicting him, amidst clashes between his supporters and police outside the court complex here.
Khan arrived at the Islamabad Judicial Complex from Lahore to appear before the court of Additional District and Sessions Judge Zafar Iqbal to attend proceedings on a complaint filed by the Election Commission of Pakistan for allegedly concealing details of gifts in his assets declarations.
Judge Iqbal after waiting for hours for the 70-year-old chief of the Pakistan Tehreek-e-Insaf (PTI) party to reach the court agreed with the suggestion by his lawyer to get the signature of the former premier on the attendance sheet in his vehicle to comply with the court orders of in-person presence.
The judge allowed Khan to go back to Lahore after marking his attendance outside the Islamabad Judicial Complex where he was set to be indicted in the Toshakhana case.
"The situation as it is, the hearing and appearance cannot proceed that is why all those who have gathered here should disperse after marking attendance. There is no need for shelling or pelting, the hearing cannot be held today," the judge was quoted as saying by Dawn newspaper.
Judge Iqbal also cancelled the arrest warrants issued against Khan in the Toshakhana case and adjourned the hearing till March 30 due to the chaos following clashes between police and PTI workers. The people inside the courtroom were facing difficulties due to the effects of the teargas while PTI party workers pelted stones at the court complex.