China's Xi to visit Russia for talks with Putin to boost ties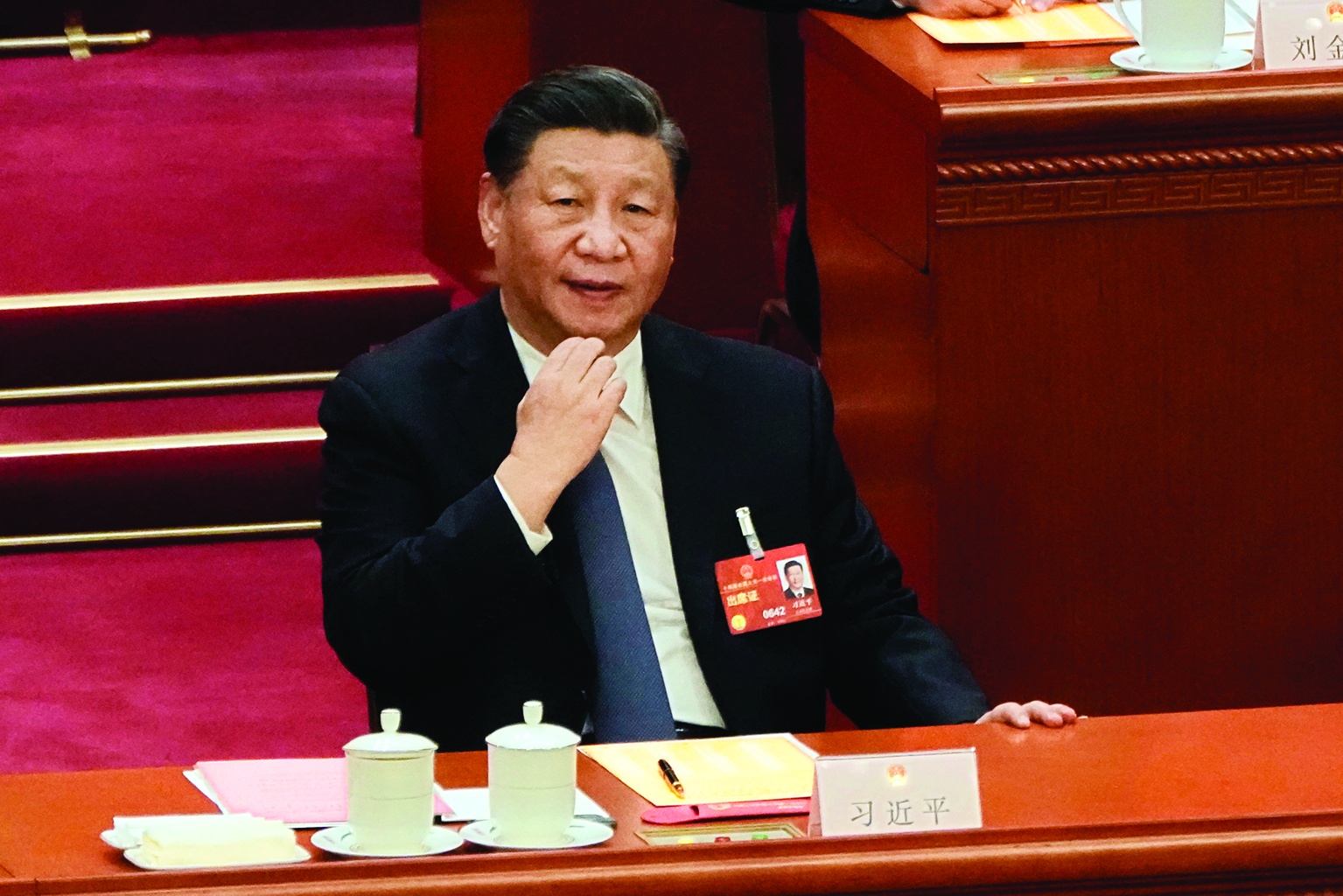 Beijing/Moscow: Chinese President Xi Jinping will travel to Moscow on a state visit on Monday for crucial talks with his Russian counterpart Vladimir Putin during which he is expected to pitch for peace talks to end the raging Ukraine conflict.
Chinese Foreign Ministry Spokesperson Hua Chunying, in a brief announcement, said on Friday that "at the invitation of President Vladimir Putin of the Russian Federation, President Xi Jinping will pay a state visit to Russia from March 20 to 22".
Later, answering a spate of questions about whether Xi will promote peace talks between Russia and Ukraine to end the war, another Chinese Foreign Ministry spokesperson Wang Wenbin told the media: "We always believe political dialogue is the only way to resolve conflicts and disputes".
Xi's visit to Russia comes days after China clinched the Iran-Saudi Arabia peace deal, regarded as a diplomatic coup, aimed at expanding Beijing's role in world hotspots to end conflicts. Beijing has not condemned the Russian invasion of Ukraine and continues to maintain close political, trade, and military ties with Moscow.
Referring to a 12-point position paper issued by China earlier to end the Ukraine conflict, Wang said the document "fully lays out China's fair and objective position on the Ukraine issue".
"Fanning flames during the fight and imposing unilateral sanctions will make matters worse," he said, in a veiled dig at the US and EU's firm backing of Ukraine. Asked whether Xi will speak to Ukraine President Volodymyr Zelenskyy about the peace deal, Wang said: "China will uphold an objective and fair position on the Ukraine crisis and play a role in promoting talks for peace". "China's position is consistent and clear. We maintain communication with all parties," he said.
This will be Xi's first visit abroad after getting endorsed for an unprecedented third five-year term as President and head of the military early this month by the National People's Congress (NPC), China's Parliament. Wang also sought to play down US warnings to China not to supply weapons to Russia, saying "China-Russia cooperation is completely above board and shall be free from disruption or coercion from any third party".
China always handles the export of military items in a prudent manner and dual-use articles in accordance with relevant laws and regulations, he said, but at the same time, expressed Beijing's opposition to unilateral sanctions by the US. China is consistently opposed to long-arm jurisdiction or sanctions that are not in accordance with United Nations, Wang said.
On the US and the EU criticism of China-Russia relations as an alliance-building a new world order, Wang said: "the China-Russia relationship is based on no alliance, no confrontation and no targeting of any third party".
China is committed to the UN-centred international system and an international order underpinned by international law, he said. On ending the Ukraine conflict, Wang said China will continue to play a constructive role to work out a political settlement of the crisis.
"In recent years, President Xi and President Putin have maintained close exchanges, charting the course and providing guidance for the sustained and steady development of the China-Russia comprehensive strategic partnership of coordination for a new era," he said.