World Cup loss raises doubts about Argentina's fitness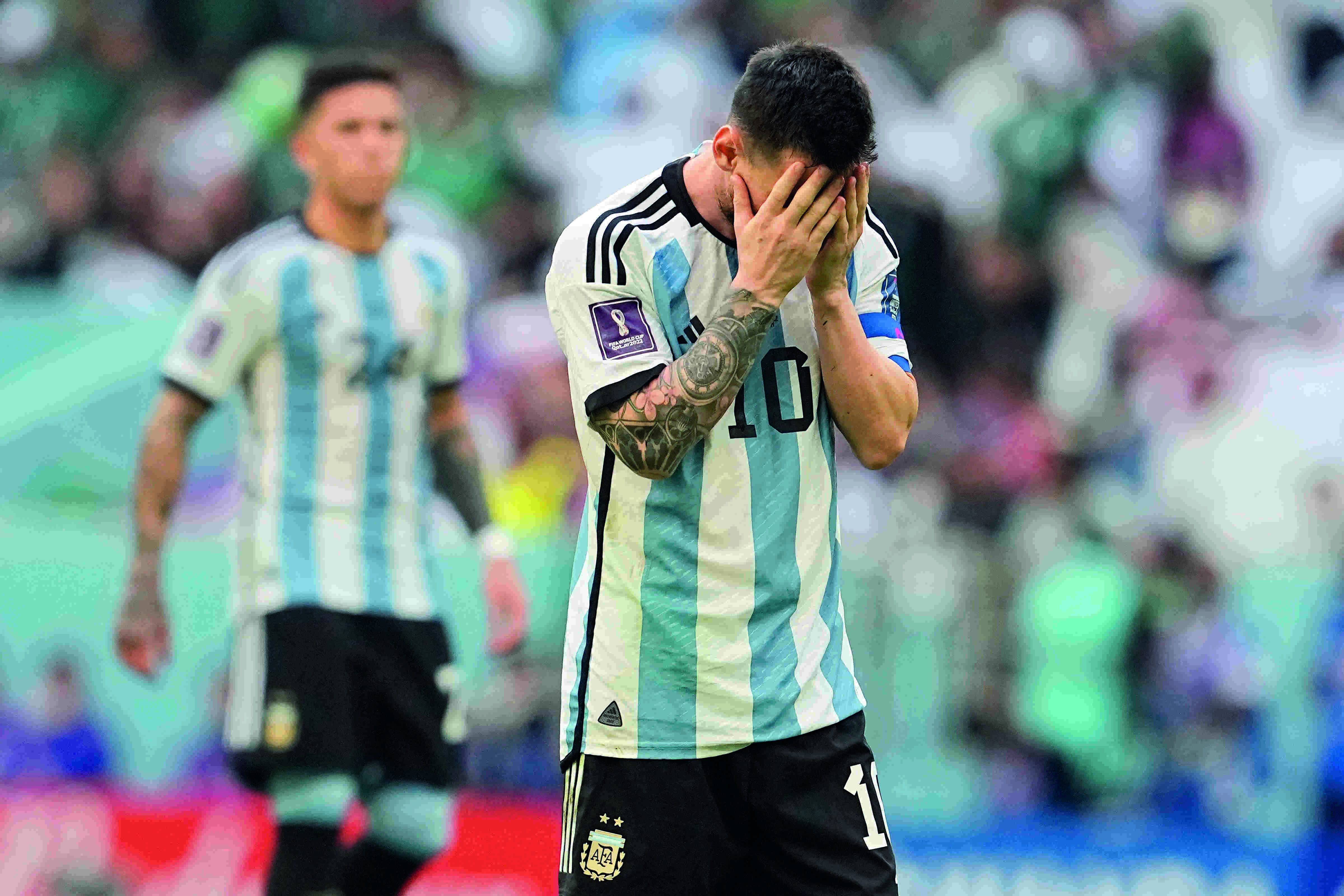 Doha: Unfortunately for Argentina fans, it wasn't just a bad dream. Their team really did lose 2-1 to Saudi Arabia in one of the biggest shocks in the World Cup's 92-year history.
Now the pressure is on Lionel Messi and Argentina, who cannot afford to lose their next match against Mexico on Saturday if they want to keep their World Cup hopes alive.
"It's time to be united, turn the page and no longer think about what happened," Messi said after the humiliating defeat against Saudi Arabia, the second-lowest ranked team in the tournament.
"Take reflections, take the positives to improve what we did wrong and think about Mexico. We always said we were going to look to win every game and now more than ever."
So much for Argentina arriving in Qatar in ideal shape to win a third World Cup, having won the Copa America last year and been on a 36-game unbeaten run. Now there are doubts springing up everywhere. Are key players fit enough? Does Lionel Scaloni Argentina's accidental coach have the experience to handle the pressure of a World Cup? And can Messi, now 35, still carry Argentina to the one prize in soccer still to elude him? Worryingly, Messi spoke of "anxiety" that crept into his team. "The goal so early (in the second half) hurt us, it made us confused," Messi said.
"We knew it could happen in the first game, if we didn't play in the best way we were doing, and I think that happened to us. We didn't find the performance or the game that we've been demonstrating for a long time."
In some ways, the loss to the Saudis was a freak result. They scored with two of their three shots on goal, all of which came in the second half. Argentina could easily have been two or three goals ahead by halftime if it wasn't for a couple of marginal offside calls only discovered by video review.