Punjab police intensifies crackdown on synthetic kite strings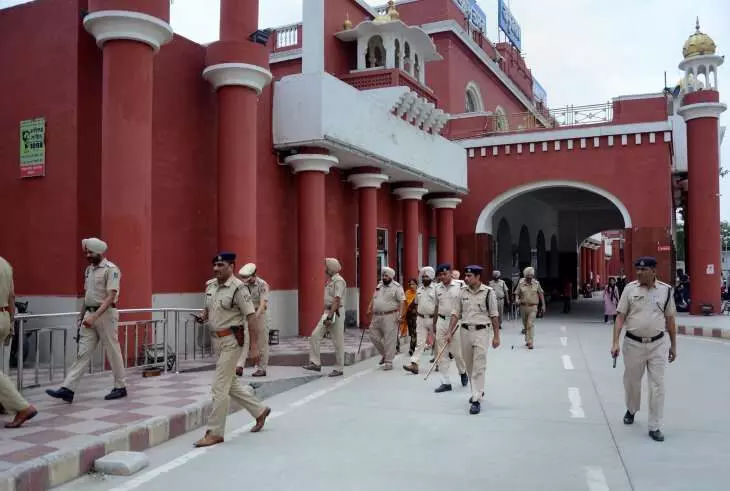 Chandigarh: The Punjab Police is cracking down on the sale of banned 'Chinese manjha' following a spate of unfortunate incidents during kite flying competitions in the state that left people especially children grievously injured.

A few days back, a four-year-old boy received more than 100 stitches on his face after 'China dor', as it is popularly known in Punjab, got entangled around his neck and caused deep cuts near Samrala, in Ludhiana district.
It happened as the kid rolled down the window pane of the car he was travelling in and stuck his head out to see kites being flown. He had to be hospitalised in Ludhiana.
An Amritsar-based activist, Kirpal Singh Pali, who is among the prominent voices against "China dor" or "Chinese manjha", claimed it is supplied to the state from Noida and then distributed from Ludhiana and Jalandhar.
In Amritsar, a 28-year-old man suffered a deep cut around his neck four days ago because of Chinese string and had to get 20 stitches. The kite string got entangled around his neck while he was on his way to a bank on a motorcycle.
On January 15, a 10-year boy received severe burn injuries in Moga when the Chinese string of his kite came in contact with high-voltage electric wires. In Abohar, a man suffered a deep cut on his nose because of Chinese string three days ago.
In November last year, a 13-year-old boy died after Chinese kite string got entangled around his neck when he was riding a bicycle in Rupnagar.
'China dor' is made of nylon or synthetic thread and is coated with powdered glass and metal dust to make it sharper, said a shopkeeper dealing in kites.
As it is sharper and cheaper than cotton strings, some kite enthusiasts prefer to buy it, ignoring the risks involved, Pali said. "A normal cotton string reel is priced at Rs 400 (1,000 metres) while one can buy 4,000 metres of 'China dor' reel at the same price," he claimed.
The cotton thread string mainly comes from Bareilly in Uttar Pradesh.
Pali said the state government should press charges under section 307 (attempt to murder) of the IPC in case involving severe injuries related to 'China dor'. "Only then its sale and purchase can be checked," he asserted.
There is a blanket ban on selling and using of Chinese string in the state but violations continue unabated.
The Punjab Police has now launched a crackdown against buying and selling of the 'China dor'.
Inspector General of Police (Headquarters) Sukhchain Singh Gill said more than 10,000 Chinese string bundles have been seized from several places in the state.
"Police also took strict action against sellers trading in Chinese kite strings and recovered as many as 10,269 Chinese string bundles after registering 176 FIRs and arresting 188 people," he said.
Gill said the campaign against Chinese string will continue. Strict instructions have been issued to commissioners and senior superintendents of police to act tough against those who deal in Chinese string.
Several social organisations in collaboration with schools are also running awareness campaigns against the Chinese string and one such campaign recently took place in Barnala.
The Ludhiana police even roped in two child artistes to launch an awareness campaign against 'China dor' and one of them sang a short song to give a message.
Mohali Deputy Commissioner Aashika Jain emphasized on the need to educate people about the deadly effects of Chinese kit string.
She appealed to educational institutions, civil society members and residents to spread awareness.