ED attaches assets worth Rs 7.90 cr in Punjab drug cases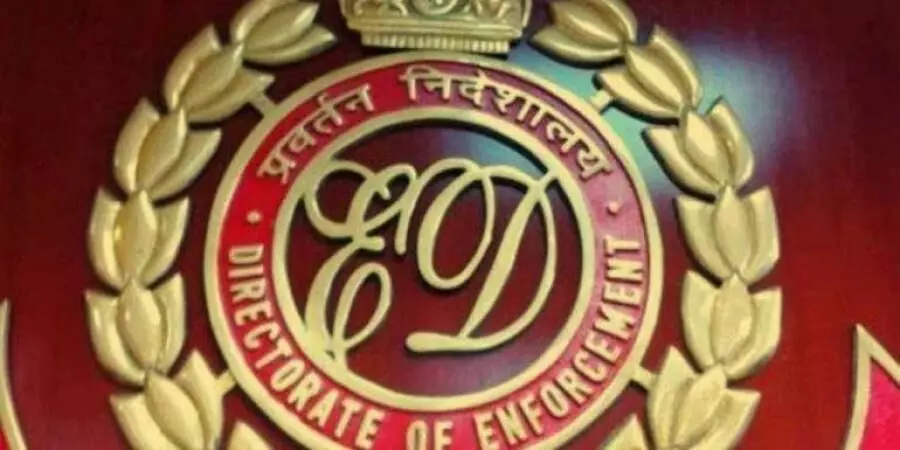 New Delhi: Assets worth Rs 7.90 crore have been attached under the anti-money laundering law in connection with a probe linked to two narcotics trafficking cases of Punjab, the Enforcement Directorate (ED) said Monday.

The money laundering case stems from separate FIRs filed by the Punjab Police under various sections of the Narcotic Drugs and Psychotropic Substances Act (NDPS) against Gurdeep Singh Rano and Rajesh Kumar.
The ED case has been registered under the criminal sections of the Prevention of Money Laundering Act (PMLA).
"The attached assets include 16 immovable properties (land and building) in Punjab of Gurdeep Singh Rano and his family members and 11 immovable properties of Rajesh Kumar and his family members.
"The assets also include movable properties like balance in bank accounts, cash and gold ornaments," the federal probe agency said in a statement.
The ED, quoting the police FIR, alleged that Rano had "links" with suspected drugs smugglers, Simranjit Singh and Tanvir Bedi, who are residing abroad.
"Rajesh Kumar was selling intoxicant drugs in the guise of a medical store run by him," it said.
In both the cases, the ED said, "most of the immovable properties were bought in cash and the accused were not able to produce any documentary evidence in support of the source of cash".
"Investigation found that in some cases, cash was deposited in the bank accounts of known persons to layer the proceeds of crime for purchasing immovable properties," it said.