Talking Shop: A little fear, a lot of joy
Thankfully, it is a variegated mix of people that one encounters when you go to the hills. A few are hurly-burly, others curvy-scurvy... Some balance is required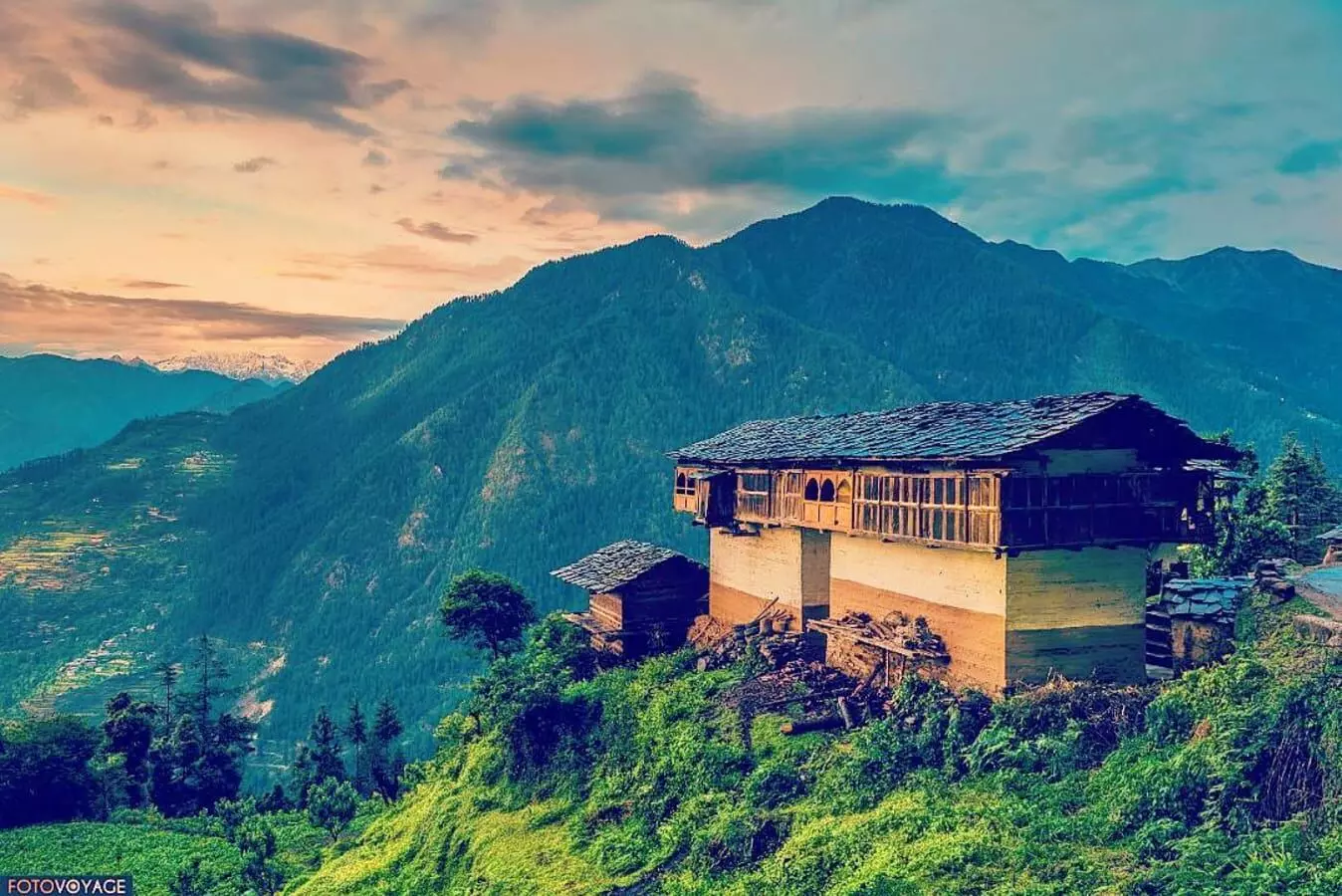 "Climb the mountain so

you can see the world, not
so the world can see you."
— David McCullough Jr
Things have changed in India's hills, and praise the Lord for that. People's eyes are now calmer, their smiles wider and their laughter seeped in the genuine and strong. To some extent, the mountains are back. This report on the hills in North India started after an idyllic conversation over a cup of tea with Ashwini Kumar, originally from Kerala but now an intrinsic part of the Kumaon Hills. "Come, Saar, I shall serve you tea and fan." Being a South Indian by birth, I know what Saar means, and having been brought up in North India, I know that a fan can do far more than merely provide air and weatherly sustenance. Dipped into a steaming cup of tea, a 'fan' can provide you pleasure beyond compare—the good days are coming back, I realized.
Forget the millions of vagrants who kept commuting to the hills even through the COVID-19 pandemic and remember only that they were in large responsible for taking various strains of the virus from our cities to the untouched mountains. The hapless locals, desperate for earnings and some means to keep home and hearth running, kept entertaining these prancing vagabonds, even those with bottles of Bacchus clutched in their hands as they swayed to music from Badshah and Honey Singh, oft getting into arguments and fisticuffs.
Things are a mite better now. Our hillbillies are calmer. What has changed is that things are now far more expensive, but that comes with the territory. Things have been tough for the mountain-folk for three years now; they gasped for pride and breath, both of which were deprived to a great extent. With things turning now, they are extracting their pound of flesh, which is understandable, even expected. In our scared, sacred cities, we did all we could to survive. They did too, in their empty labyrinths, till they all but crumbled, cut off and cast aside. And then they were suddenly doled out 5-kg bags of monthly rations to sustain their families and fulfil their responsibilities. No one likes to be on the dole, and they were forced to be. Anyhow, all bad things come to an end, as will this.
The hills taste good
The good news is that by and large, India's hills taste well again, almost back to where they were a few years back. The scenes are gorgeous and enervating, as are the smells and pine distils. Thanks to the lockdowns, the mountain air is cleaner, having been largely spared by the wanderers from our cities and towns for a long time. Yes, tourists are back in the mountains now, with massive traffic snarls again being reported in all key hill stations, especially with summer vacations kicking in and people heading uphill to get a respite from North India's oppressive heat-waves.
What has changed and is saddening is that there are still many locals in our hills, hotels and dhabas who are still in the doldrums, having faced a near-economic wipe-out over the last couple of years. While Shimla and Manali in Himachal Pradesh have bounced back, many hill stations in Uttarakhand and Uttaranchal are near-deserted, facing the brunt of the fear perception created by news reports of crumbling mountains, cracked houses and fissured roads. The worst affected is Joshimath and surrounding areas, with thousands rendered homeless, jobless and income-less.
In the midst of pristine forests and bucolic country retreats and resorts are thousands hankering to get into any transport they can find to reach larger towns and cities in search of employment. After all, tourism can only do so much and many are left fending for themselves, especially so after their other main source of livelihoods, India's Armed Forces, suddenly became out of bounds for most after new laws were implementing, regulating the number of 'joinees', the tenure of service and the pension schemes.
Why this torrid recap?
In 1989, when I turned 20 years old, the road to Ladakh was thrown open to the public and Leh was born. Since then, we have been trying our very best to turn it into another Shimla, Mussoorie and Nainital, yet another concrete jungle, with people and animals both gasping for clean breath and respectable sustenance. Some may find my verbiage tough and less-than-malleable; that's perhaps because it is, as I strongly feel that we have forgotten where we stem from. We seem to be hell-bent upon uprooting our very stem. Our new-found economic affluence is deadly, a mental pyorrhoea that is taking a toll on our values and beliefs. Riches and financial empowerment have to be tenable, else they will be unsustainable. Too much philosophy, you say? I agree, so let's talk facts and figures.
While a good holiday in the hills is nice and all that, as are fancy apartments, swanky cars and glitzy hotels, they are no good when 80 per cent of India's people are today being given free rations because they can't fend for themselves. For this class of people, there is no daal makhani, butter chicken or paneer masala. It is not healthy or palatable for any society that a person who tills and toils to produce basic food-grain for us earns a meagre Rs 27 per day. Our children and their own will never be 'really educated' or our health system ever be optimal when teachers and doctors are paid a pittance, or not at all for months. It is not just our hills, we are sinking too as a people and that bothers me, in this summer of 2023.
Life should be a compass
The moral of the story is simple—we have to create systems and processes and ensure opportunities for all-round growth for all of the country and our people. Just a short visit to the hills showed me the acute scale of disparity between the haves and the have-nots. And given that many of the have-nots end up in our homes and offices for employment, the economic inequality will only lead to further breaches in our social fabric, a general feeling of discontent and increased crime rates, especially as people trapped in poverty see little chance to climb up the social ladder and end up indulging in nefarious activities.
Inclusivity and all-round growth are the only means to creating a healthy society. After all, why should only I, you and a few other privileged percentile of the population go to the hills and beaches for holidays; what of those who serve us when we are in peachy resorts and fancy hotels? Deep inside, everyone wants to live life by a compass, not a clock. We all have our goals, ambitions and desires; depriving a majority their due can only stoke traits and attributes that are less than desirable. To cut my philosophy tirade short, the next time we indulge ourselves in whatever takes our fancy, let us spare a quick thought for the many that cannot even dream of the same—that may just catalyze and trigger a change for the better, not just for the less-privileged, but for us too. Amen.
The writer is a veteran journalist and communications specialist. He can be reached on narayanrajeev2006@gmail.com. Views expressed are personal