Love is love
The LGBTQ+ community's hope rides on the same-sex marriage matter that comes up in the Supreme Court in April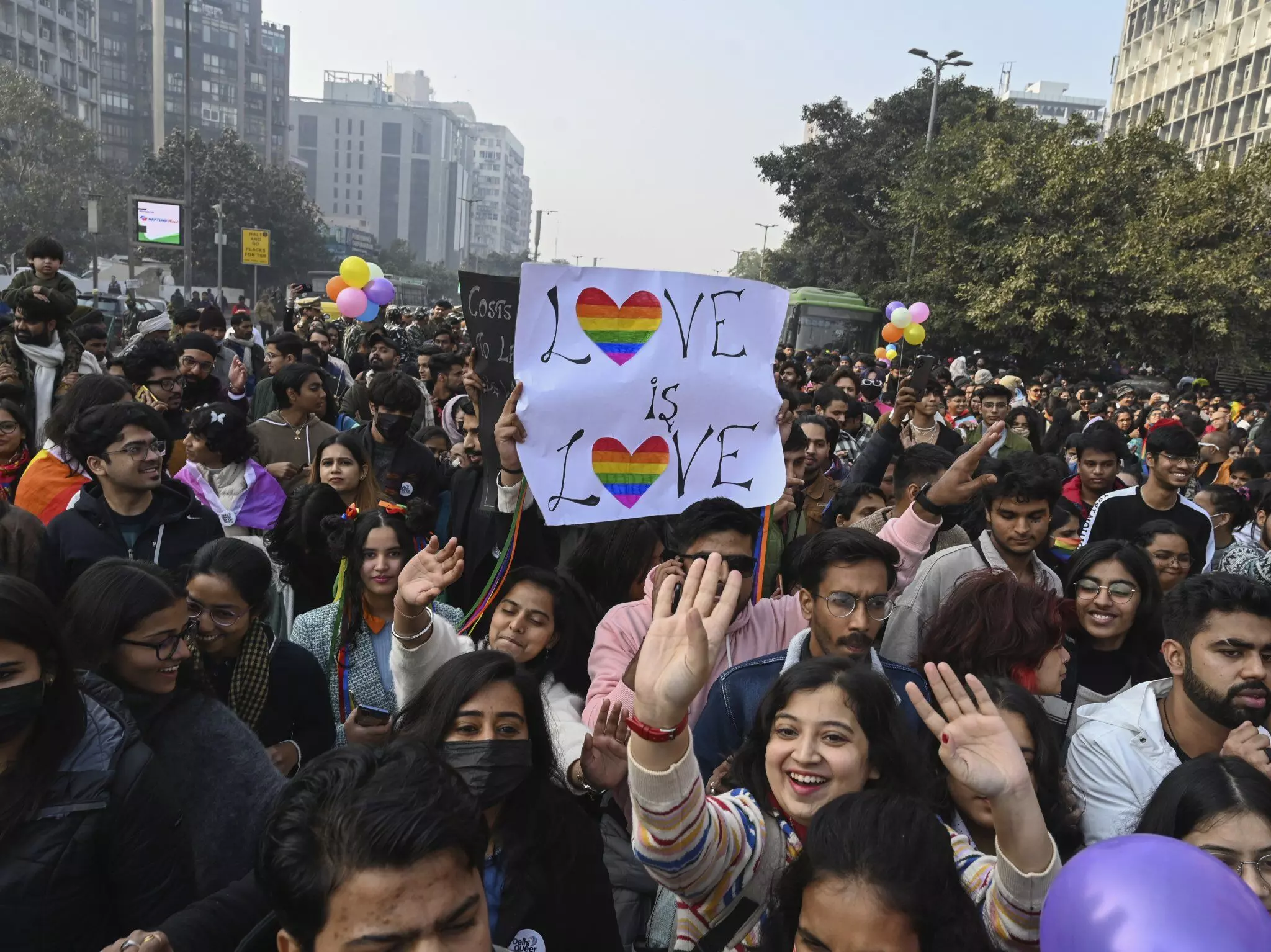 We stand at the cusp of making history. Well, more specifically, the Supreme Court and Chief Justice of India (CJI), DY Chandrachud, have the opportunity to propel us into being a truly modern, progressive nation. Come April, and a five-judge bench will begin hearing several petitions linked to same-sex marriages. On January 6, the apex court had put together 15 separate petitions that are now coming up for final arguments on April 18. The hearing will be live streamed. If the plea for same-sex marriage is granted, it would change the lives of the LGBTQ+ community in India and herald the onset of same-sex marriages.

The lead up has been promising. The CJI termed it an "important matter" and "seminal issue" and referred the matter to the bench. The LGBTQ+ community is hopeful given that Chief Justice Chandrachud is known for his liberal purview and has been part of several judicial benches that have passed landmark decisions such as decriminalising gay sex, decriminalising sodomy, awarding unmarried women the right to safe abortion, recognising right to privacy, among others.
The best stories in the world are those that speak of love. The protagonists face an immovable force that opposes their love. The lovers overcoming all obstacles often becomes the love story's primary plot. If you look at it, this too is a story of love. The enemy here is the state. The central government and political pressure groups are opposed to same-sex marriages. They say it will destroy Indian culture. Protests are underway on the streets, leaflets are being distributed, the Parliament is hearing the ruckus. The Centre has differed with the Supreme Court and argued that such a crucial matter must be decided in Parliament. The government has further stated that judicial intrusion would lead to "complete havoc with the delicate balance of personal laws". Legal experts believe that only a minor alteration to the Special Marriage Act would suffice. Of course, it's not easy, worthy things seldom are. But it's not that much of an inconvenience to not warrant change.
In September 2018, the Supreme Court had legalised consensual gay sex. However, no rights, including the right to marry, were conferred to homosexual couples. Some Indian homosexual couples have solemnised their conjugal commitment in foreign countries that allow same-sex marriages. There was opposition before the 1861-era colonial law, Section 377, was decriminalised. But how much did life change in its aftermath? Did everyone around us become homosexual? Did our culture and rich heritage get decimated once homosexuality was decriminalised as was claimed? Didn't we just become more inclusive while widening the scope of ESG (Environmental, Social, and Governance) in our nation? It has also lent a voice and courage to the thousands of sexually repressed people across India who had struggled to live independently as per sexual preference. It's not that India has become explicitly open-minded; there are still many who are yet to come out to their parents leave alone to society. There are others who persevere in heterosexual relationships and marriages, some are coerced, some are too scared to even profess their actual sexual preference. But there are thousands of Indian youths today that step out to claim their space in the country. Every year, the crowds at pride marches only swell as vibrant, colourfully-clad youngsters and allies sing, dance, hold up placards urging free love, as rainbow flags signal diversity and pride. They cannot and will not be ignored any longer.
Look, we can cite examples of the 32 nations (including Argentina, Australia, Austria, Belgium, Brazil, Canada, Chile, Colombia, Costa Rica, Denmark, Ecuador, Finland, France, Germany, Iceland, Ireland, Luxembourg, Malta, Mexico, the Netherlands, New Zealand, Norway, Portugal, Slovenia, South Africa, Spain, Sweden, Switzerland, Taiwan, UK, US, and Uruguay) that allow same-sex marriages. We could wax eloquent on the history of homosexuality, etc. etc. But it really comes down to one fairly simple but extremely essential thing — personal freedom. India is not a dictatorship, we are not a militant state, we are a democracy that is meant to listen to its citizens. We are also a modern country with one of the strongest and fastest growing economies. We function in a world that's led by nations that allow same-sex marriages, alternative interpretations of the traditional family structure, and have pivoted towards a more gender-neutral approach to life. So, we can't be both contemporary and regressive. We can't be a democracy and be autocratic. We can't be schizophrenic in the perception that we hold out to the world and the policies that we practice in private. Let the LGBTQ+ community have the right to marry, have a family, have the same rights as heterosexual couples, and not be treated with prejudice. What's the worst that could happen? Just a little more joy and smiles in this otherwise unpredictable, cruel world? I say it's no harm done if we can just accept that love is love.
The writer is an author and media entrepreneur. Views expressed are personal