Democracy, dissent, & sovereignty
Political opposition is an imperative in a democracy but using it as a pretext to undermine the sovereignty of the nation would be a great folly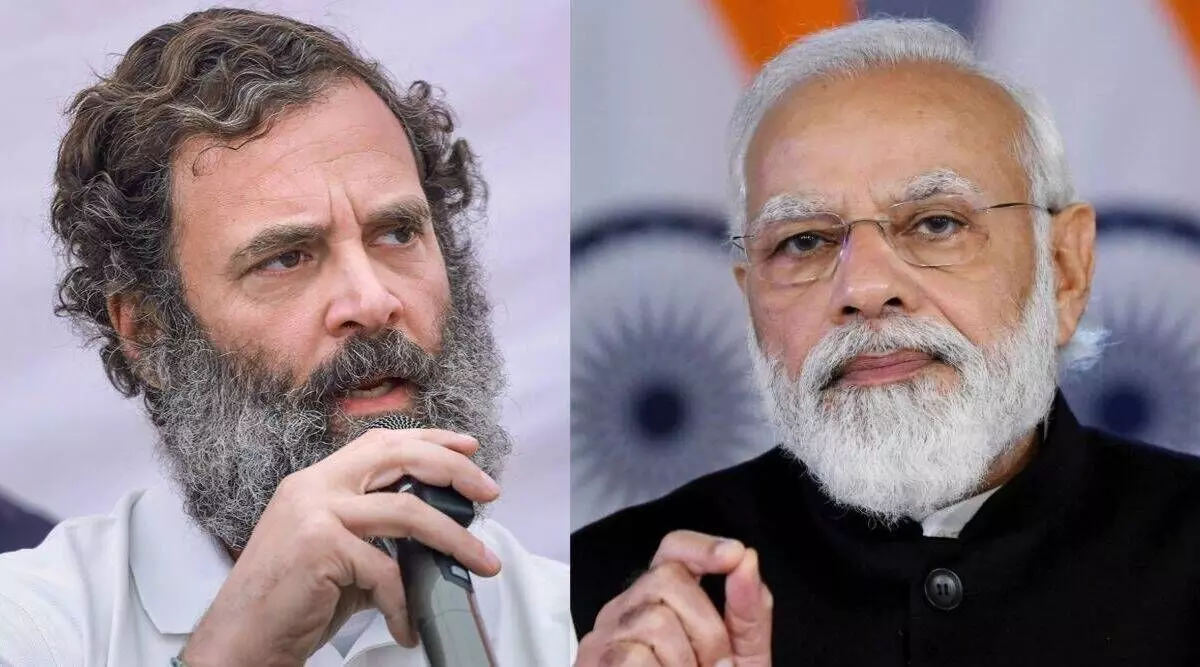 "Where hangs the smoke of hate, burns a fiercer fire called fear." According to an ancient Russian saying, the key is to be aware that you can get consumed by it as well. But political prudence burns in the fire of hatred. Rahul Gandhi's obvious and intense animosity against Prime Minister Modi outweighs his support for the Indian Republic as a whole. The constant theme is that India is in a severe moral crisis as a result of Indian voters' decision to support Narendra Modi's BJP over Gandhi's Congress in the 2014 elections.

Dissention has been highly valued in India. It is essential for a meaningful social life, and serves as the 'safety valve of democracy'. But reflection is required when dissent becomes the strength of anti-national forces and works against the interest of the nation and society. When, irrespective of ideology, all parties could boast of India's democratic journey over the last 75 years, do we still need a stamp on how our institutions like the Supreme Court and Election Commission function?
The Congress appears to be prepared to do whatever it takes to dethrone the BJP from power. The world is being led to believe by the rankings of some international organisations and the rants of some political figures like Rahul Gandhi that democracy in India is in danger and needs to be supported. His recent remarks between Chatham House and Cambridge have caused some controversy. His expression of linguistic extremism and the black-and-white plurality found few takers, even among his supporters. Whatever progress Rahul made during his long march seems to have been undone by his remarks in London. This happened, when New Delhi was busy listening to foreign ministers like Antony J Blinken of the US, Hayashi Yoshimasa of Japan, and Penny Wong of Australia at the Raisina Dialogue. They were all reciting ballads in the glory of India's foreign policy under Modi. Rahul discussed everything — from the Pegasus controversy to the China threat and the RSS' control in India. What Rahul did this time was done by his colleague Mani Shankar Aiyar earlier, which ultimately turned out to be harmful to Congress.
Political dissent must be permitted in every democracy, but requesting external intervention will always be seen as a transgression of national sovereignty. India is not far from general elections. This election will be very interesting, as another victory will catapult Modi with India's longest-serving prime minister, Nehru, who won three consecutive elections. At the same time, yet another setback will nearly bring Congress to decimation. Rahul needs to understand that leading the opposition entails responsibility and that when travelling abroad, he must behave with finesse and refinement. Rahul's pleading for assistance abroad will only hurt the Congress in the polls, and unfortunately, he has been doing this over the last few years.
The opposition must keep in mind that India has transformed over the years under Modi, who not only strengthened his hold on the electorate but also established himself as a decisive leader, internationally. India's Foreign Minister S Jaishankar has been garnering applause for the last few months because he has been successful in telling all of the major international leaders their position on their faces. India has taken the risk of maintaining its neutrality amid the war in Ukraine. India is currently presiding over the G-20, and all the world's top foreign ministers have patted its back.
Allegations of using agencies like ED and CBI against the opposition are not new. Leaders like Abhishek Banerjee, Lalu Yadav, and others can generate local sympathy but will be less likely to have a national impact. The majority of people think that the CBI and ED's targets have earned more than they should as genuine public servants. Such laws were frequently misused throughout the 10 years of the UPA. Rahul has been also accused of working against the opposition unity, which is likely the reason he is working so hard to compete with Tejaswi Yadav, Mamata Banerjee, Arvind Kejriwal, and KCR.
The number of dirty tricks used by the West to remove Modi and weaken the BRICS nations — which are working hard to defy Washington and the globalists at Davos — has significantly increased. Individuals and groups should express their opinions, and challenge the government's policies and actions through peaceful means while also working to promote national unity and stability. Political dissent, in this context, often focuses on opposing the ruling dispensation with the use of military forces, as seen in Iraq, Afghanistan, and Libya. Activists and critics argue that the US acted as an imperial power, seeking to dominate and control other countries through force and coercion. What happened to these countries in the name of the restoration of democracy is also a bitter truth. Does Rahul want that kind of interference in India? The voices of dissent are understood by negation. To understand contemporary discourses on dissent, there is a string of suspiciously timed and targeted occurrences which raise the possibility that an 'Anglo-American' destabilisation effort is underway to unseat Modi in the near future. First, the BBC report, and then George Soros's impromptu remark of how India is under threat under Modi. Since the 1980s, Soros has been involved in every Colour Revolution, including those in Yugoslavia, Ukraine, against Orbán's Hungary, in Iran, during Yeltsin's 1990s rape of Russia, and in countless other nations that do not follow the free-market 'democracy' agenda of Washington.
Now, as the Parliament session begins there are chances of disruptions in both houses. One of the most significant accusations made against the Indian Parliament over the last eight years has been that the Parliament does not see the kind of debate which was seen in the 70s, 80s or 90s. The opposition has a large portion of the blame to share for failing to present an intelligent and involved debate. Therefore, it is important to strike a balance between the right to dissent and the need to protect national sovereignty.
The writer is a senior journalist. Views expressed are personal