Punjab brings down Sewa Kendras' pendency to 0.16%: Arora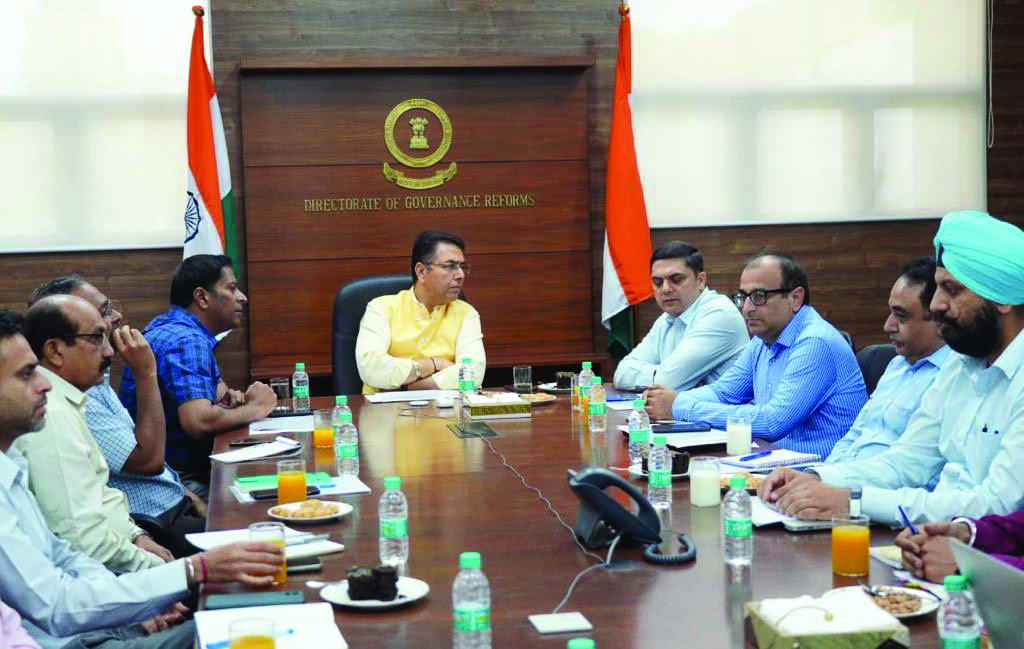 Chandigarh: Setting a new benchmark, Punjab has brought down the pendency of services being provided via Sewa Kendras to as low as 0.16 per cent, which is all time lowest in the state so far, said Aman Arora, Minister of Governance Reforms and Public Grievances, Punjab.
Aman Arora was chairing a regular meeting with all the Deputy Commissioners (DCs) of the state via Video Conference to review the pendency of government services applied at Sewa Kendras.
While commending the efforts of the DCs in ensuring timely delivery of services applied at Sewa Kendras, Aman Arora directed them to analyse the reason of the concerned officials, those who have the highest send-back cases.
He also warned of strict actions against such officials who are putting unnecessary objections and asking for redundant documents to dispense Government to Citizen services. The send-back cases pendency of the state currently is at a low of 0.56 per cent.
Reiterating the commitment made by Chief Minister Bhagwant Mann led government to ensure seamless delivery of services to the public in a transparent manner, Arora asked the Governance Reforms officials to expedite the digitisation process of all services delivered in offline mode to bring in more transparency in service delivery.