More BJP wins in elections, more protests it will face from Oppn: PM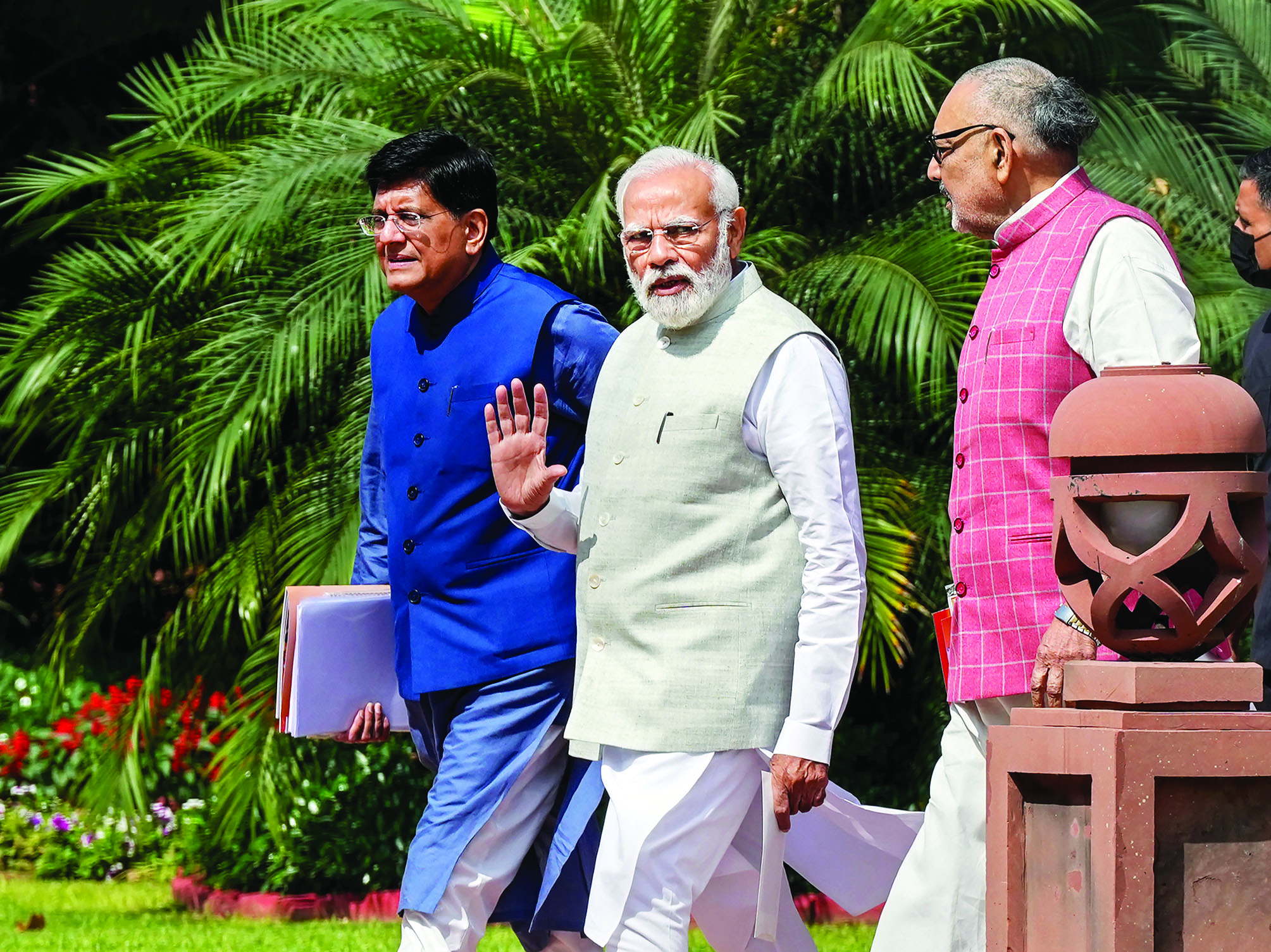 New Delhi: Prime Minister Narendra Modi on Tuesday linked the opposition's attack on his government to the BJP's emphatic electoral performances and asserted that the more wins the ruling party achieves, the more it will be targeted, sources said.

Modi took the swipe at opposition parties, who are up in arms against the government over a host of issues, at the BJP Parliamentary Party meeting in which he asked MPs to dedicate the period between the party's foundation day on April 6 and B R Ambedkar's birth anniversary on April 14 to the cause of social justice. Union minister Arjun Ram Meghwal told reporters that Modi also asked the party MPs to promote and publicise various government schemes for a month from May 15 in their respective constituencies to mark its ninth anniversary. In his address, the prime minister also called upon party leaders to work for the cause of "Mother Earth."
"Mother Earth" is crying for freeing her from chemicals poisoning her, he said, adding that she has nurtured humanity through trees, grains, and other produce.
He said politicians should work for non-political causes as well as they have a lot of impact on society. In this context, Modi noted the Gujarat government's work for "beti bachao" (save daughters) when he was the chief minister and said it helped a lot in improving the gender ratio.
Parliamentary Affairs Minister Pralhad Joshi told reporters that Modi also asked the MPs to use the services of experts to learn new technologies, saying not knowing something should not be a reason for not using it.
In an apparent reference to the persistent opposition protests, Modi noted he had said during the Gujarat polls that such agitations will become more intense as the BJP wins more and more elections. The party will face more intense and low-level attacks, he noted. This was the first BJP Parliamentary Party meeting after the recent assembly polls in three northeast states where the party was able to retain power in Tripura.
Meanwhile, Prime Minister Narendra Modi, on Tuesday, inaugurated an extension of the BJP headquarters here. Addressing an event after the inauguration, he attributed the BJP's rise from a small political outfit to the world's biggest one to the dedication and sacrifices made by party workers.
He said the BJP has emerged as the only pan-India party amidst family-run political outfits in the country as it worked on the ground with people braving all odds, instead of finding faults with its rivals and playing the blame game.
"BJP started its journey from just two Lok Sabha seats and reached 303 in 2019. In many of the states, we get more than 50 per cent votes," he said.