'Ladli Behna' scheme rolled out in Madhya Pradesh; Rs 1,000 each transferred to accounts of 1.25 cr women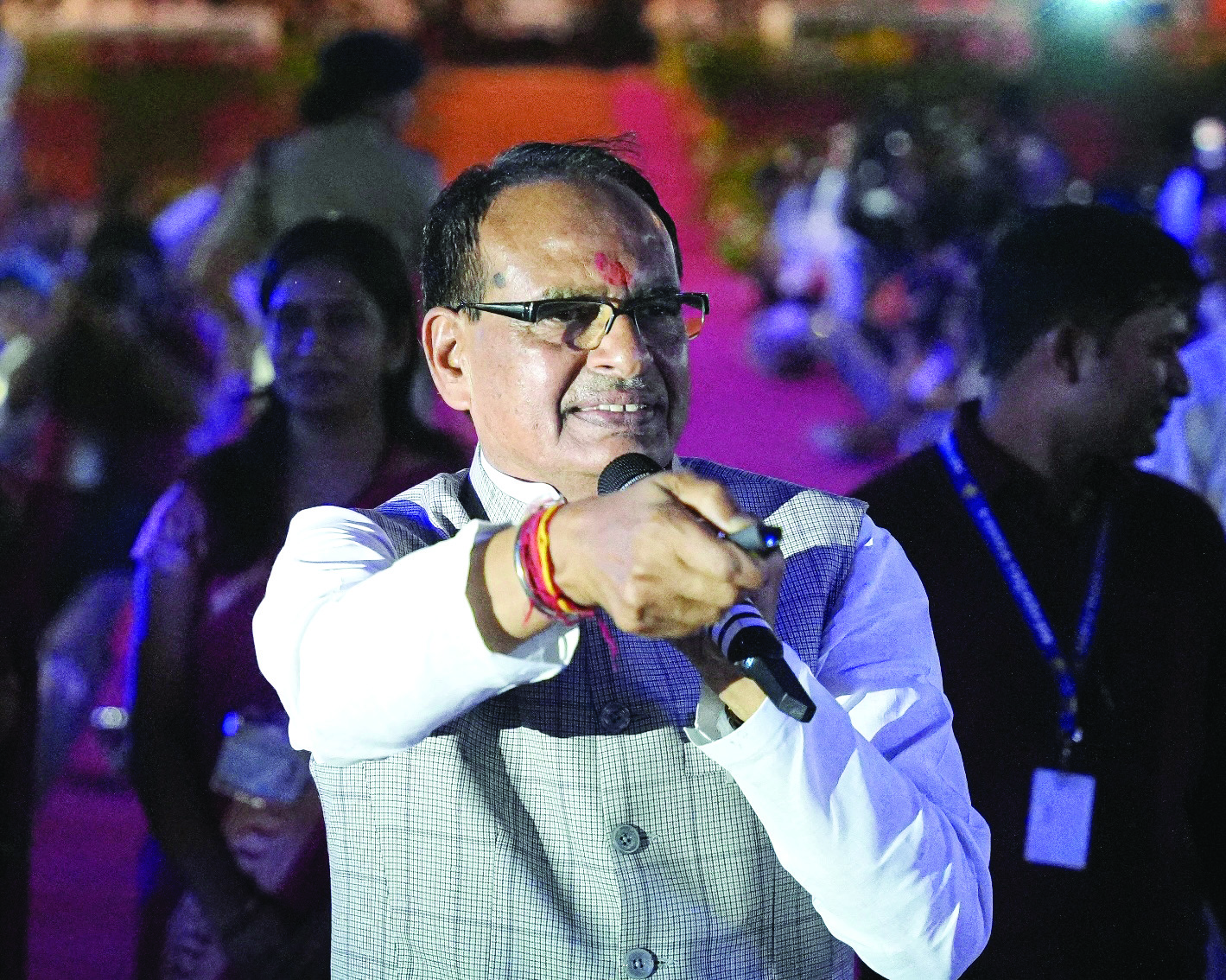 bhopal: In a historic move, Madhya Pradesh Chief Minister Shivraj Singh Chouhan on Saturday disbursed Rs 1,000 each to over 1.25 crore women of economically weaker backgrounds under 'Ladli Bahna Yojana' (LBY) through a single click.

Addressing the women beneficiaries from the main state-level function organised at Garrison ground in Jabalpur, CM Chouhan announced that the amount of the scheme would be increased from Rs 1,000 up to Rs 3,000 monthly step by step in the future.
"The amount of Rs 1,000 is initial. It will be increased to Rs 1,250 in the first stage and subsequently to Rs 1,500, Rs 1,750, Rs 2,000, Rs 2,250, Rs 2,500, Rs 2,750 and Rs 3,000. Under the scheme, the minimum age limit will be decreased to 21 from 23", CM Chouhan announced.
The CM said that it is an amazing and historic day for the life of 1.25 crore women of the state to empower them economically by initiating the transfer of Rs 1,000 each in their accounts, the effort will change the life of the women beneficiaries. "The amount, Rs 1,000 will be disbursed on the 10th of every month regularly, that is to say, Rs 12,000 annually to each eligible beneficiary under the scheme, LBY", the CM said. The women beneficiaries from across the state connected virtually with the main function to listen to the CM's speech. Programmes were organised in every gram panchayat and ward of the state. "Being a brother, I have performed the duty to provide backing to my sisters and a major resolution to empower my sisters has been fulfilled today," Chouhan said.
A total of 1,25,06,186 women beneficiaries registered themselves on the scheme portal until April 30, which was opened on March 25. Chouhan launched LBY on March 5, his birthday, in the state capital in a mass gathering of women while he announced the scheme on January 28, the birth anniversary of Holy River, Narmada.
Respect for women is in the Indian culture for decades and it is the country's exclusiveness, a few periods came in which regard for women decreased but Prime Minister Narendra Modi's leadership stopped such discrimination, the CM said.
"I have created this scheme for getting rid of minor troubles which take place in their life for my sisters who come from poor and lower-middle-class backgrounds and their economic empowerment", the MP CM said. Starting empowering women was introduced in 2017 by giving Rs 1,000 monthly to women of particularly vulnerable tribal groups, Baiga, Bhariya and Sahariya, he said.
Attacking Congress, Chouhan said some people are making fake announcements and calling him a liar and the intention of Congressmen is not true, they cannot make your welfare. Congress in its 15-month-long Kamal Nath regime stopped the many schemes which had been launched for empowering women by BJP government.
Chouhan urged the women to keep away from these liars (Congress) and to implement these schemes, they should support BJP, PM Modi and himself. Chouhan further said that he has taken many steps to empower women in the state such as Ladli Laxmi Yojana, 50 per cent reservation in Panchayat and local body elections, 30 per cent reservation in police recruitment, exemption in property registration fee and others.