Committed to fulfilling dreams of people who made sacrifices for J'khand: Soren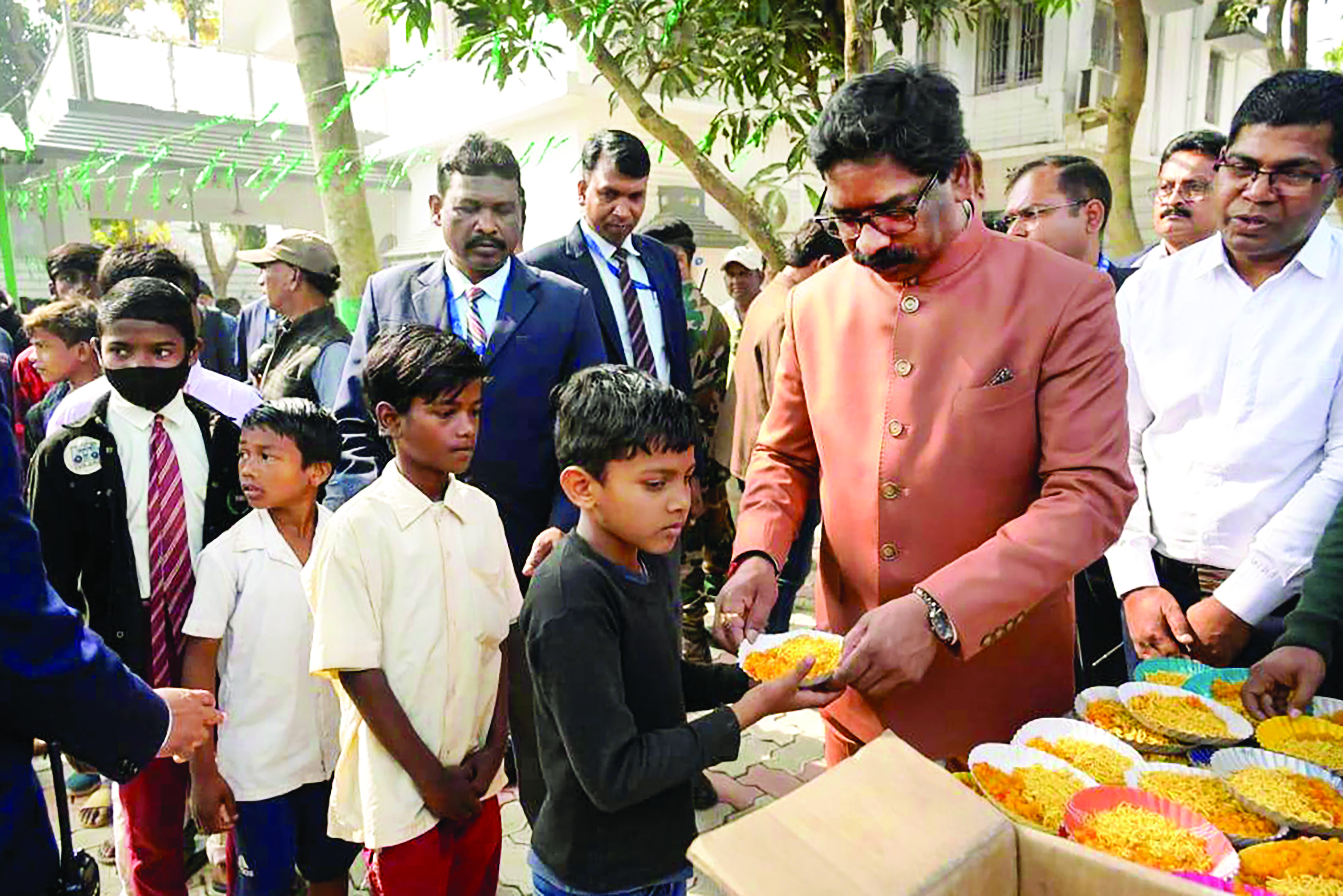 Dumka (Jharkhand): Listing the welfare measures he has initiated for Jharkhand thus far, Chief Minister Hemant Soren on Thursday said he is committed to "realising the dreams of leaders and common people who had fought for the creation of a separate state".
Unfurling the Tricolour at Dumka Police Line, on the occasion of the 74th Republic Day, Soren said his government has received more than 55 lakh applications under its ambitious 'Aapki Sarkar Aapke Dwar' outreach scheme.
Governor Ramesh Bais, who unfurled the national flag at Ranchi's Morabadi ground, urged people to take a pledge to build such a Jharkhand, which is free from social discrimination and inequality.
"If both the government and the citizens discharge their duties and responsibilities honestly, we will certainly succeed in building a strong and prosperous Jharkhand," Bais said.
In Dumka, the chief minister described the adoption of the 1932 Khatiyan-based domicile policy by his government, for defining locals, as a major step taken to protect the interests of the state's indigenous population.
"Let us take a pledge to build a state, which is in line with the dreams and hopes of those who made sacrifices for the creation of Jharkhand," Soren said.
He noted that the poor and the needy in the state have been benefitting from schemes such as Green Ration Card, Birsa Harit Gram Yojana, Sarvajan Pension Yojana and Chief Minister Employment Generation Scheme.