CM Khattar announces upgrading CHC to PHC and development projects in Satnali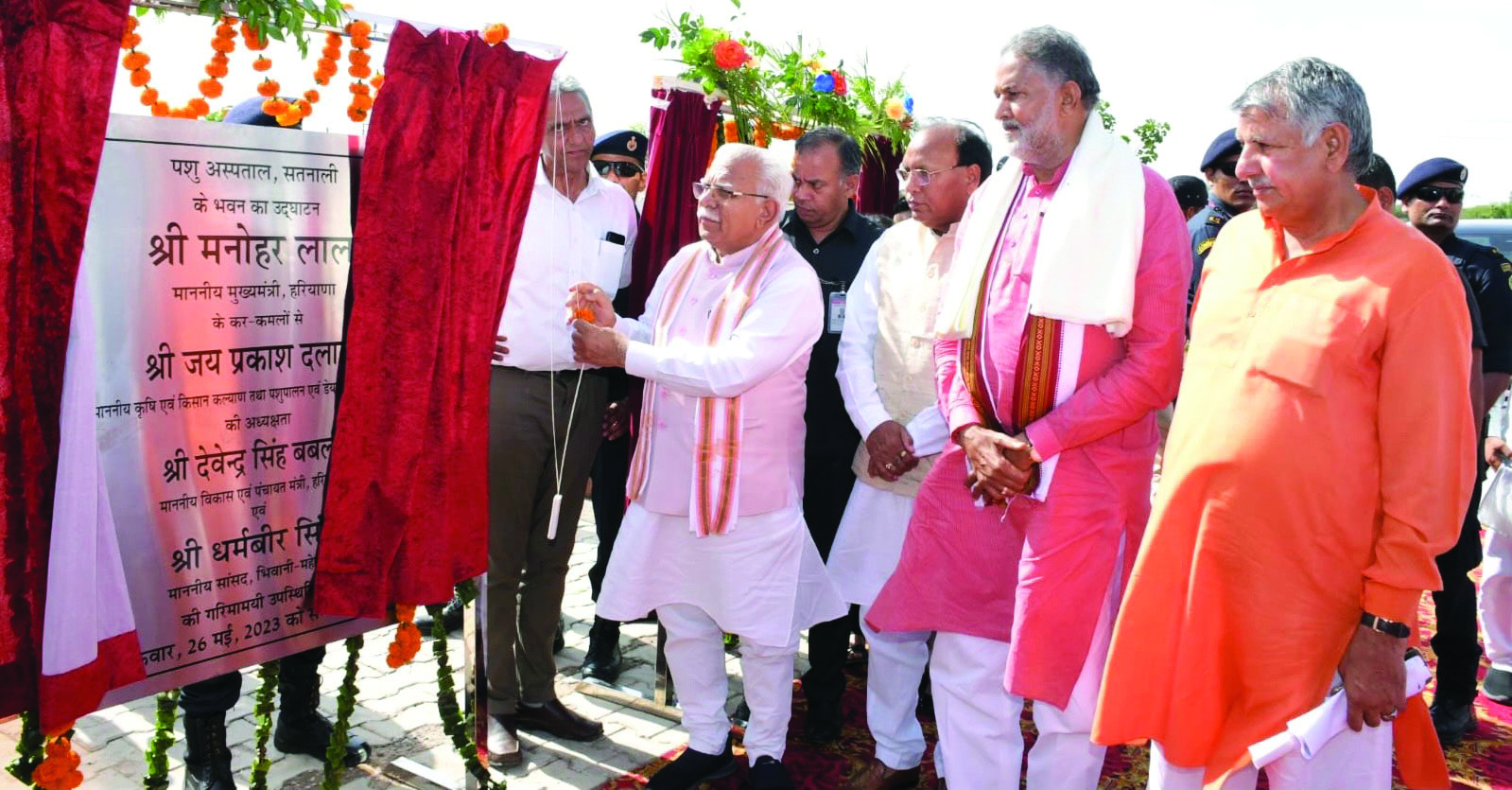 Chandigarh: While expanding the health services in village Nangal Sirohi, Chief Minister Manohar Lal Khattar announced to shift of the CHC running in the old building of the PHC to a new building so that the people of the area could get better health services. Besides this, he also announced development projects worth Rs 8.53 cr in Satnali village.
The Chief Minister was addressing the Jan Samvad programme in the village Nangal Sirohi, Mahendragarh district on Friday.
The Chief Minister said that Nangal Sirohi is the land of heroes and on behalf of the Haryana government, he salutes the brave sons of this land who made supreme sacrifices.
He said that through the Ayushman Chirayu Yojana, free treatment up to Rs 5 lakh was being given to families with an annual income of up to Rs 1.80 lakh. In Nangal Sirohi, 82 needy beneficiaries have taken health benefits under this scheme, which has helped them with a total of Rs 8.5 lakh.
The Chief Minister said that the state government is providing employment opportunities to the educated youth in a transparent manner and merit basis. So far, 1.4 lakh eligible youths have been given employment based on merit by the government and in the next 4 months, the government plans to fill 65,000 vacancies in Group C and D.
The Chief Minister also dedicated eight development projects worth Rs 41.96 crore during a three-day tour of Mahendragarh. These include the inauguration of three projects and laying the foundation stone of five projects including micro-irrigation.