Revised entitlement of food-grains for beneficiaries in state notified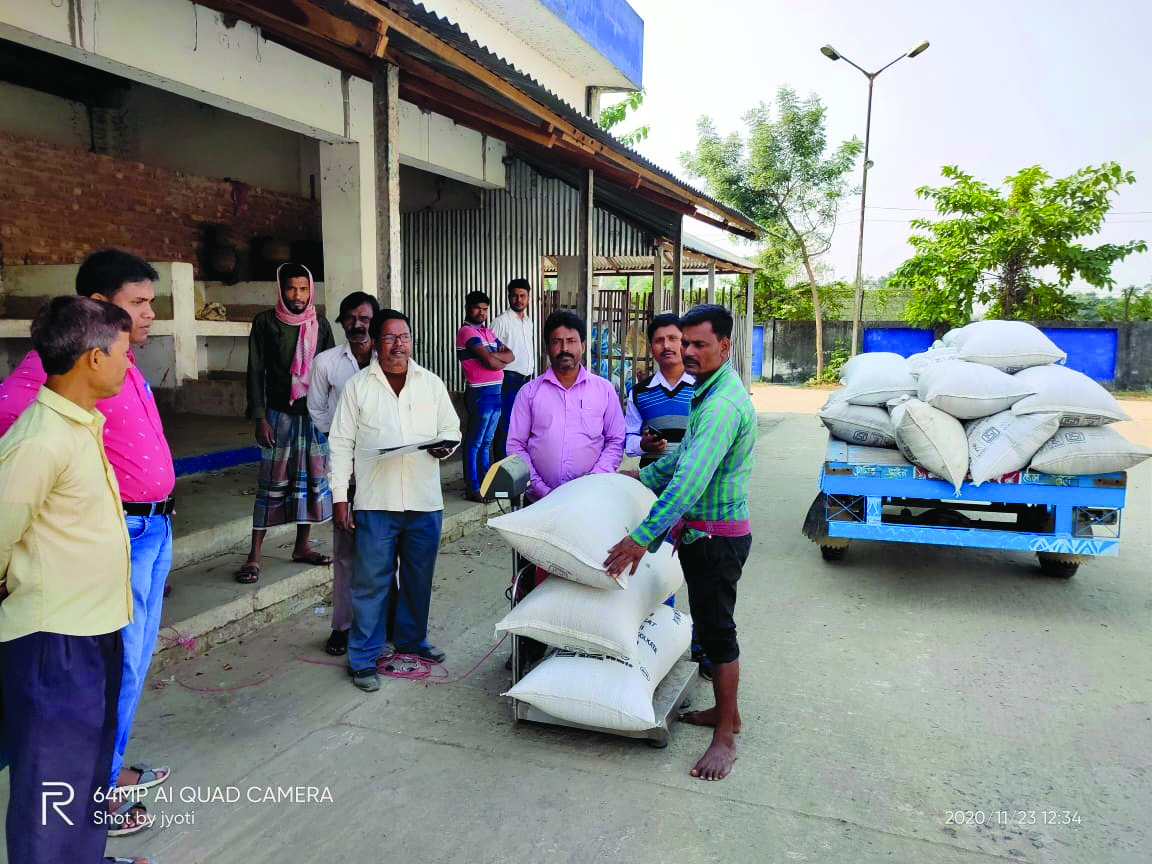 The State Food and Supplies department has notified revised entitlement of foodgrains to beneficiaries of different categories of ration cards with the Central government discontinuing the Pradhan Mantri Garib Kalyan Anna Yojana (PMGKAY) from January 1, 2023.
The state, however, will continue distribution throughout January and the revised entitlement will be effective from February 1.
The SPHH (Special Priority Household) as well as the PHH (Priority Household) cardholders will receive 3 kg rice per head along with fortified atta of 1 kg 900 gm per head or wheat 2 kg per head. The highest number of beneficiaries 5.5 crore falls under the SPHH/ PHH category.
For Antardoy Anna Yojana (AAY) under which the number of beneficiaries is 55 lakh will be getting 21 kg rice per family along with 13 kg 300 gm fortified atta or 14 kg fortified wheat and also 1 kg of sugar at Rs 13.50 per kg.
The RKSY (Rajya Khadya Suraksha Yojana) I and II beneficiaries of around 4 lakh will receive 5 kg and 2 kg rice per head. All the distribution will continue to be free of cost.
"Chief Minister Mamata Banerjee has shown the way when it comes to the free distribution of food grains. Now the Centre is also implementing the same model in the country. They have rechristened the NFSA (National Food Security Act) as Pradhan Mantri Anna Yojana (PMAY)," Rathin Ghosh, state Food minister said.
The PMGKAY was started by the Centre in April 2020 soon after Covid had reared its ugly head.
The beneficiaries used to get additional 5 kg of foodgrains free-of-cost.
Trinamool Congress MP Saugata Roy had written to Prime Minister Narendra Modi in December 2022, for further extension of PMGKAY by another six months till June 2023.
He stated in his letter that the backlash of COVID-19 pandemic which is related to financial miseries has not yet been over so the extension of the scheme by another six months will be of great benefit to the common people. However, the letter elicited no response so far.
The Centre will save to the tune of Rs 1.63 lakh crore with the discontinuation of the scheme. In the entire country, 80 crore people will not get foodgrains of 5 kg free of cost. However, the centre will provide rations to the needy under PMAY for free.