Kalikapur fire: At least 45 shops gutted, loss of about Rs 1 cr estimated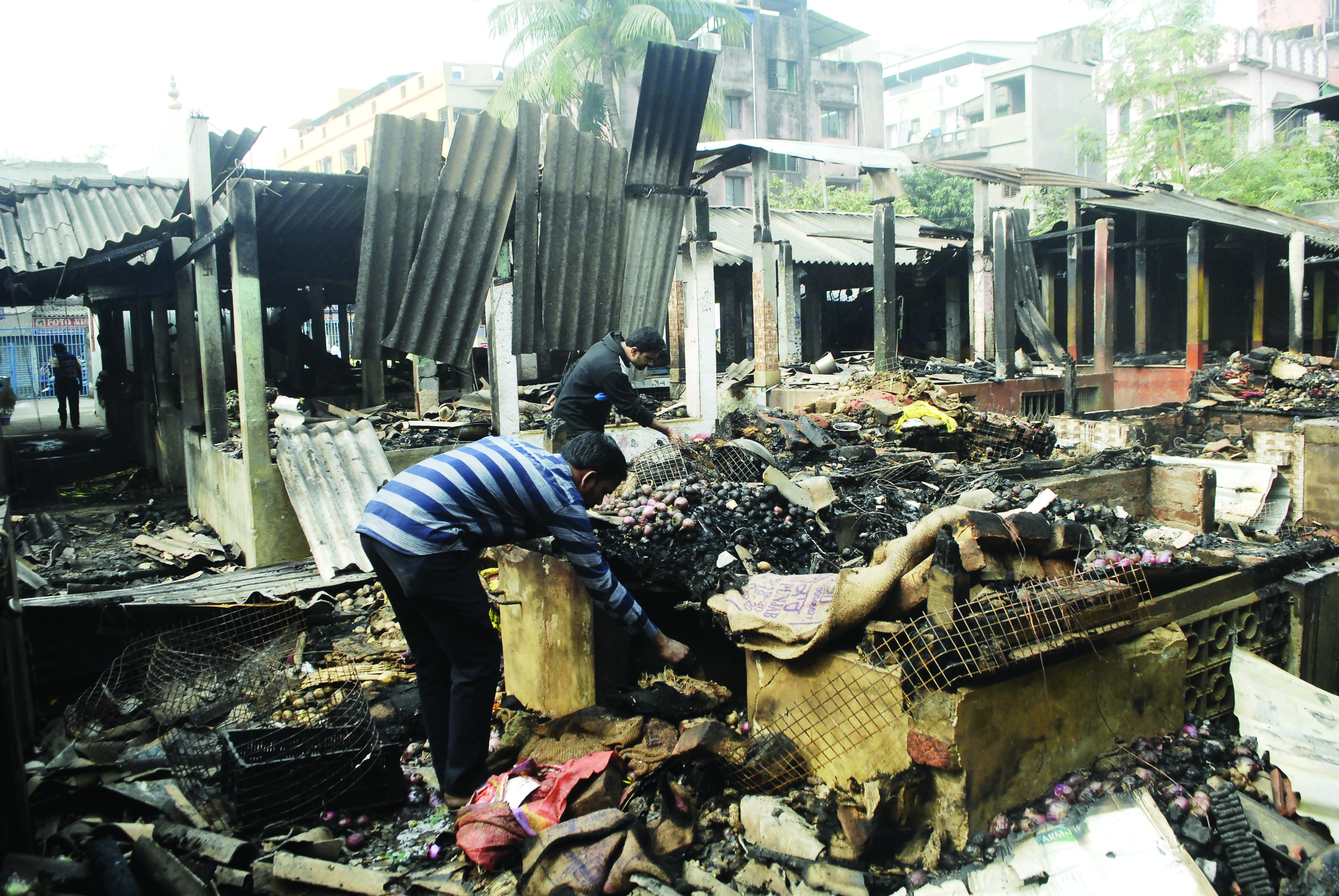 About 45 shops in Kalikapur Purbachal Bazar were gutted after a fire broke out late on Tuesday night.
Though no injury was reported, the extent of damage is suspected to be worth more than Rs 1 crore.
Around 2:45 am on Tuesday night security personnel of the market noticed smoke and alerted the shopkeepers who stay there.
Garfa police station and fire brigade were also informed. Four fire tenders were pressed into action within a few moments. Due to the increasing intensity of the fire, residents panicked and came out of their homes.
The fire was controlled after almost three hours.
Later, the cooling process was carried out for a few more hours.
Most of the shops are of flowers, vegetables and fish. It is suspected that the fire broke out due to a short circuit. However, the actual cause of the fire is yet to be ascertained.