RKM Narendrapur students shine bright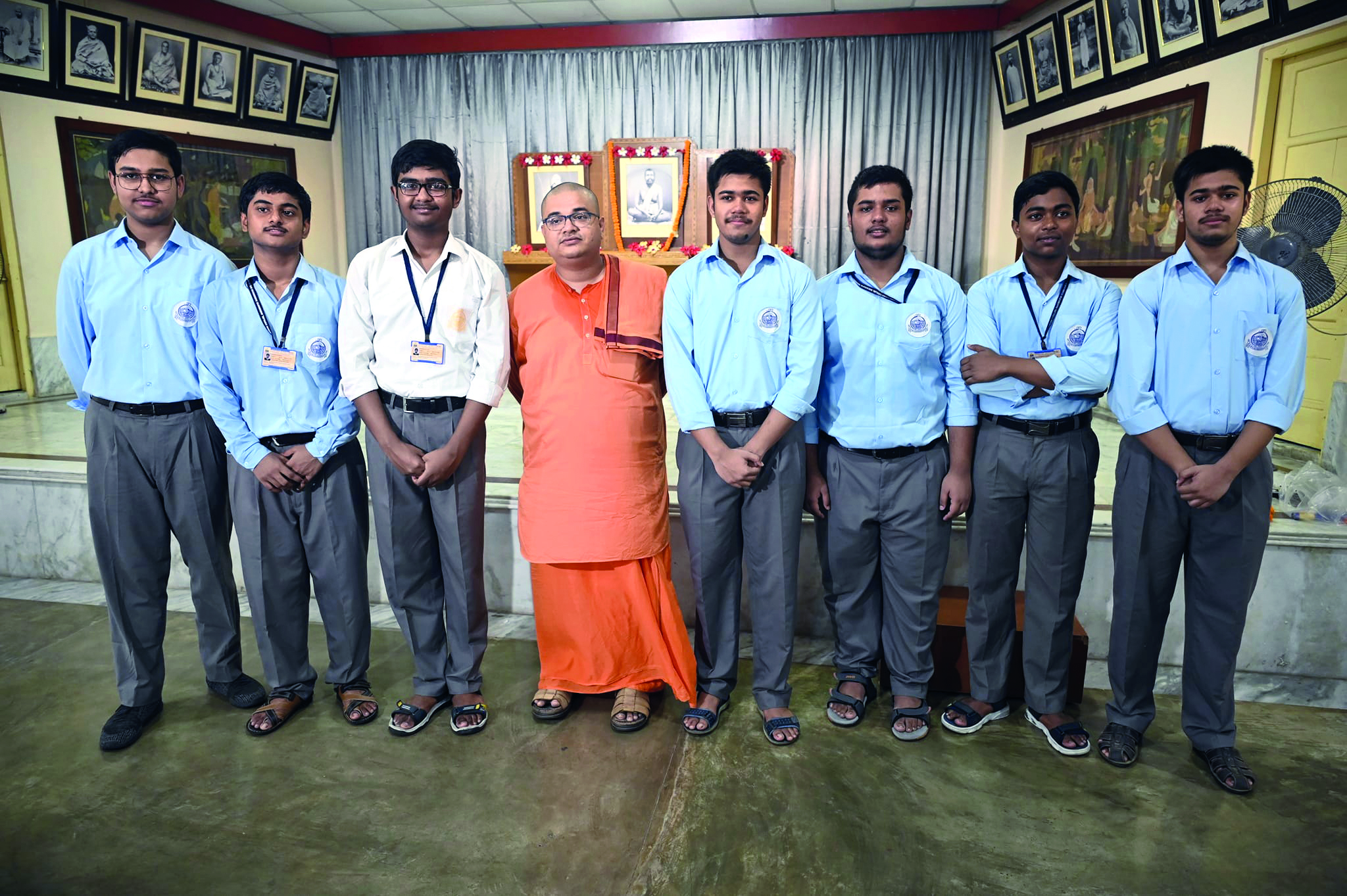 It's no surprise that students from Ramakrishna Mission Narendrapur will shine the brightest at the West Bengal Madhyamik results 2023. The institute has always been known for churning out the best of students and this year, 12 from Ramakrishna Mission Narendrapur are state-rank holders. Also, out of 128 candidates who appeared for Madhyamik from Ramakrishna Mission Narendrapur, 122 of them have scored 90 percent and above.
Anish Barui has topped the school and bagged fourth position in the state with 98.4 percent. Following him is his young twin brother Anik, who scored 98.14 percent and secured the sixth rank in the state. Both Anish and Anik have been students of Ramakrishna Mission Vidyalaya Narendrapur since class 5. Equally good in studies, both the brothers are fond of outdoor sports, especially football. Interestingly, both Anik and Anish aspire to become doctors.
Joining Anik is Sutirtho Paul, who also scored 98.14 percent and bagged the sixth berth in the state-merit list. Topping fourth in school and seventh in the state is Adrij Gupta with 98 percent. Shibam Mandal holds the eighth rank in the state with 97.86 percent. Interestingly, the school has two students who secured the ninth berth in the state and four students bagging the 10th position.
Swami Ishteshananda, the headmaster of Ramakrishna Mission Narendrapur, is quite pleased with the performance of the boys. "12 students from the school are on the state merit list. We expected our students to do well. Given it's a residential school the students study together and this helps to develop an ambience of positive competition. Also, we hold regular tests to keep them on their toes," he said.