Podcast is the new radio: Former RJ
Sayan believes podcasting is gaining popularity over AM/FM radio listening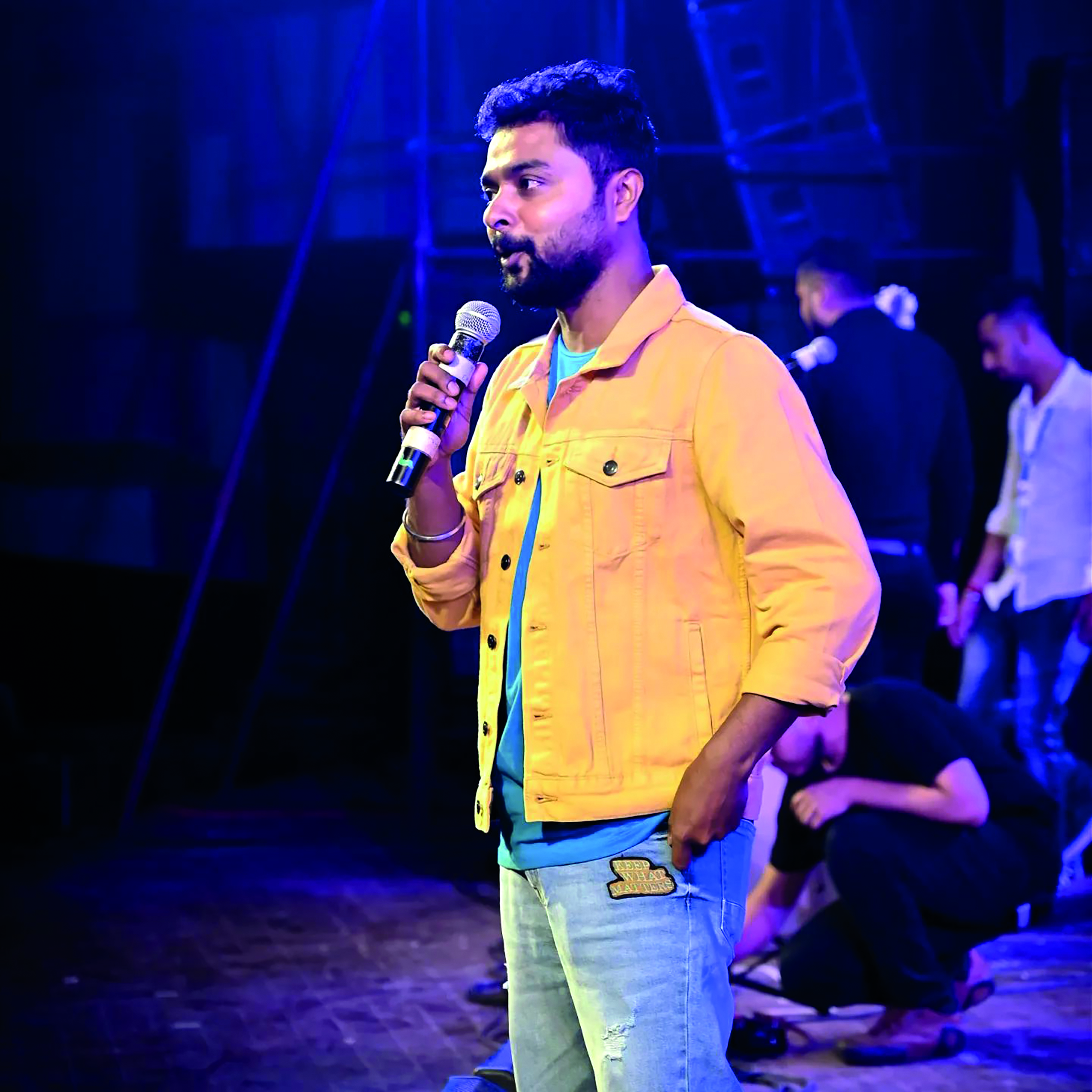 If you were an avid listener of radio in Bengal, you must have heard at least one audio show of 'Happy to Disturb'. RJ Sayan's hilarious prank calls left anyone in splits.
It's been five years since Sayan Ghosh, popularly known as RJ Sayan left radio. His journey started with Fever FM in Kolkata in 2011. Not interested in the radio broadcast, it was his friends who asked him to appear for an interview at the station. Something that started not-so-passionately made him a household name in the radio scenario of Bengal, especially among youngsters. His knack to crack jokes and narrate episodes humorously found its audience on the radio.
Today, Sayan believes radio has lost its charm and podcasts have emerged as the new radio. "Podcasts started way back in the 1980s in the West, and India gradually picked up the trend. Now, Bengal is also warming up to podcasts. The podcast is the new radio," he believed.
In 2018, when Sayan decided to quit radio, he felt the listening habit of people was changing. Also, he felt the RJs were asked to focus more on creating content on the digital platforms, which didn't go down well with him. So, he went back to his first love – acting. Today, he is known for acting in several TV soaps, Bengali films and web series namely 'Birohi'.
"Honestly, today there are several music streaming apps and we can also curate our playlist on mobile. So, the demand for radio has subsided. But I will encourage those who are interested in the radio format or audio format to try podcasting. Talk radio content is something that has been on my mind for a long time. We mostly have music stations and not anything on talk radio content. To keep the audio format alive, the content programming needs innovation," said Sayan.