'AI-driven monitoring to be added soon'
Surojit Nath, one of the founders of WOWL e-learning app, promises to make quality supplementary learning aligned with the pre-Madhyamik board curriculum of Bengali medium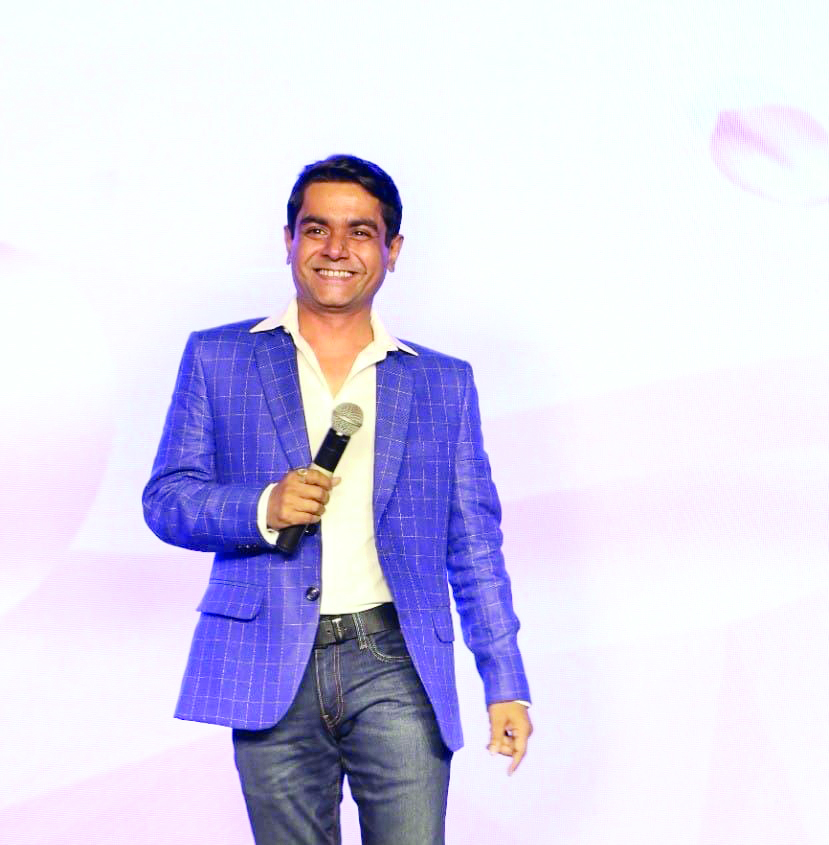 Learning English can be fun and easy, said Surojit Nath, one of the founders of WOWL or World of Wonderful Learning, an android mobile app. One vertical of WOWL promises to make quality supplementary learning aligned with the pre-Madhyamik board curriculum in Bengali medium available to the hundreds of pupils in all corners of West Bengal, free of cost. With a vast experience in the field of K12 education and new-age digital learning, Nath said the app is meant for providing tuition to K12 students, and even allows free access to pre-recorded videos of class lectures delivered by highly competent teachers mostly from the district towns of West Bengal. Soon, WOWL is going to provide foreign language programmes to the Indian youth to make them future-ready for higher studies and research on a global landscape. We caught up with him on digital education, the impact of artificial intelligence in e-learning and much more. Excerpts:
There are many English learning apps in the market. What makes WOWL different?
The pedagogy, the content we are following is being developed by top-class educators. This would be a big differentiator. This bunch of educators of Union Education Group (UEG) has developed customised world-class language programmes. Union Education Group, operating from ThinkSpace, Imperial College of London, UK, is working with schools and other organisations in the United Kingdom and overseas and is committed to creating bespoke language packages.
After a lot of research, they have come up with an English module that will help children. Pedagogy has been developed in such a way that the base of knowledge is strengthened. For example in English, phonetics is extremely crucial to set the base of a language. But if you look at students of Bengali medium or even the English medium schools in the districts, we don't have teachers who understand phonetics well. So, how do you create a base for English for those students? The lessons are customised to build confidence and capability to step into the world of higher education as well as vocational and entrepreneurial careers.
The English module at WOWL caters to everyone.
We have developed the English module for all. West Bengal has 12 million students, at any instant of time, learning in schools up to grade XII, in Bengali medium. After they leave school, they face inconvenience in adopting higher education, and vocational and professional training in a universal medium, which is predominantly English in India. They even miss out on making the best of the plethora of information and knowledge available free on the Internet and otherwise. This often creates a roadblock and a substantial slice of the school-leaving youth fails to move ahead. The journey of UEG-WOWL starts with the extraordinary Project 'BELIEVES' (Bespoke English Learning Initiative to Empower Vernacular Educators and Students), supported by the British Council's Digital Learning Innovation Fund, 2022. Project BELIEVES is an initiative to propagate quality learning of the English language to teachers and students of West Bengal who are engaged in teaching and learning in Bengali medium. Even professionals, who are not sound in English, can join the app. WOWL is a free-of-cost app now. When we get higher modules for languages, we will make them chargeable.
WOWL has aligned with the pre-Madhyamik board curriculum. So, will you be strictly following the syllabus?
When it comes to Madhyamik, definitely we will have to follow the syllabus. A student who is preparing for the board exam will not waste time on other things. How WOWL creates a difference is through the methodology of teaching a subject. In our special pedagogy, we have trained educators on the WOWL app on teaching techniques. How lucid can the language of exchange of information be? Our idea is to simplify education for children. If we can make them understand a subject easily, they will develop an interest, and later they will improve on their own.
You also have plans to integrate AI into the WOWL app?
By the end of January, AI will be integrated especially for the English language module. AI will be integrated with the language module, including foreign languages. As of now, WOWL has many features to offer like futuristic app technology for seamless personalised video viewing, free registration and learning access to all regular classes, high-quality annotated multimedia class videos, topic-wise full-length classes as per West Bengal Madhyamik syllabus, 100% free elementary English lessons by British educators from the UK with a customised and exclusive course module for middle school level in WB. Special classes for advanced learning, doubt clearing and mentoring, and AI-driven monitoring and evaluation will be added soon.
Are you planning to integrate foreign languages into the app?
Within March-April, 2023 the basics of French, Spanish, German, Portuguese, and Mandarin will be available.
In March 2022, Minister of State for Electronics and IT Rajeev Chandrasekhar told the Lok Sabha that around 23.8 percent of children use smartphones while they are in bed before going to sleep and 37.15 percent of them have experienced reduced levels of concentration due to smartphone use. So, with the advancement in mobile app-based education or e-learning apps, is it a boon or bane for the child?
We are not replacing classroom education. It is imperative. Classroom education is important for their personality growth, confidence building, and peer interactions. All these shape a student's life. WOWL is trying to give supplementary support. You can't stop the students from using smartphones, but better use them for their betterment. Like, you can use Google for your improvement or for search purpose, it can also be detrimental to your growth. This debate is never ending but the way forward is digital education. Across the world, it is true. We cannot avoid that.