We focus on genuine relationships over transactional deals: Arjun Kaggallu
The general manager of Novotel Kolkata Hotel and Residences says the property will soon come up with a revamped food and beverage section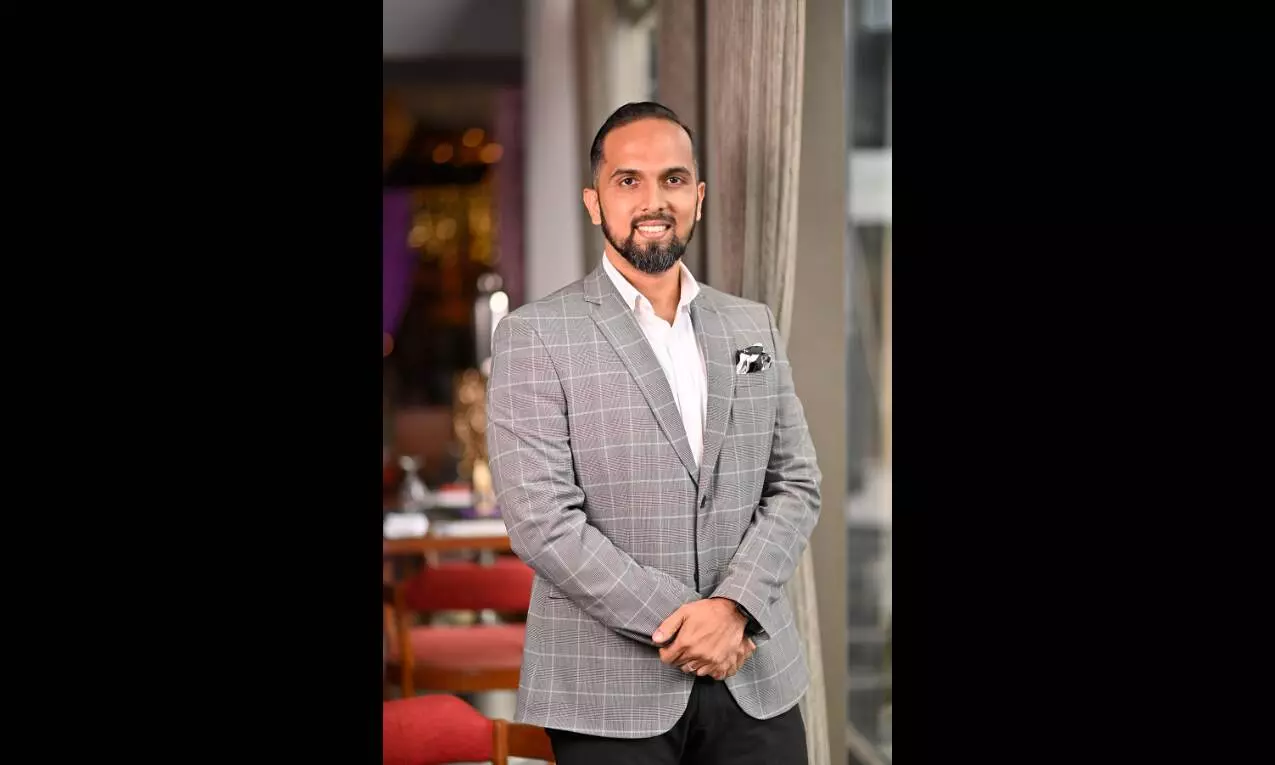 You don't really enjoy the essence of Kolkata if you have never witnessed the splendour of Durga Puja. Arjun Kaggallu joined Novotel Kolkata Hotel and Residences as the general manager just before Durga Puja in September 2022. "It was the perfect timing. Durga Puja was declared an intangible cultural heritage of humanity by UNESCO and the entire state was celebrating. We did Durgabari at the hotel and I got to experience the puja," he said.
When the winter kicked in, Kaggallu saw a side of Kolkata oblivious to him. "I come from Goa, which parties a lot. But after seeing Kolkata, I can say the city can beat Goa too. The people here are so energetic and love gathering together. So, we had a great winter at the hotel," he smiled.
With more than 17 years of experience in the hospitality industry, Kaggallu said Kolkata has a different market. "When compared to Mumbai and Delhi in terms of occupancy, Kolkata is slightly falling behind. We are getting there but it still requires some time. Once the market opened up post-COVID, weddings have been one of the biggest attractions in the hotel," he said.
Enjoying his time in Kolkata, the general manager said that the hotel had a 'fantastic Q4 2022'. "We all know the slump that came in during COVID and post-COVID and the revenge travel kicked in. We also beat our records both in terms of occupancy and weddings," he said.
Meanwhile, sustainable practices make Novotel Kolkata stand out. From manufacturing its water bottles to reducing its carbon footprint, the property cares about sustainability: "Sustainability is at the core of everything we do. We don't do it just for the sake of trends, but we look at ourselves as a responsible company. We have banned single-use plastic long back. We don't even use small bottles for shampoo, conditioner or gel. They have been replaced by large-format bath amenities. We also have our own water bottling plant."
While COVID-19 wreaked havoc for the hospitality sector, Kaggallu said it gave them enough time to pause, reset and come back much stronger. One of the significant changes post-COVID has been to reduce physical contact and optimise services. So, the hotel today thrives on contactless services with the menu card off the tables. "The hospitality industry practiced physical distancing, but we were never socially distant. That's the beauty of this industry. Socially, we couldn't distance ourselves because our industry thrives on relationships. Hotels are buildings of concrete. It's the people that add soul to the building. Today, our services have become more personalised and we focus on genuine relationships over transactional dealings," said Kaggallu, who comes with rich working experience with global hospitality brands across India, the USA and Europe.
To maintain sustainability, Kaggallu has made sure his food and beverage section is fresh, locally produced and seasonal: "We procure fruits from the local market and those come as an amenity to you. That I feel is really sustainable. I like salmon but I recommend the guests here to taste the best fish of Bengal. Sustainability to me is helping the local market. Instead of buying honey, I procure it from the Sundarbans."
A foodie himself, Kaggallu has travelled the entire city to understand the diverse taste buds of the people. "Novotel Kolkata is Accor's largest hotel in eastern India and we cater to both business and leisure travellers. With 343 operational rooms right now, we encourage the guests to try the local food. 'Phuchka' is part of my brunch buffet. We also have 'jhalmuri' and chai counters. We try to connect the local dots and give our guests the best experience in Kolkata. Then, there's the Royal Bengal thali, which is gigantic," he smiled.
One of the highlights of Novotel Kolkata is the 47 pet-friendly serviced apartments. Offering a sense of 'home away from home', the hotel has guests on a staycation with their pets.
Though the hotel's dining experience at The Square, Sante and Blue Tokai Coffee Roasters are popular among travellers, the property will soon come up with a revamped food and beverage structure. "We are coming up with a lot of food and beverage initiatives. This year, we are doing a lot of collaborations with the best brands," he said.