Resilience: Celebrating the strength and determination of women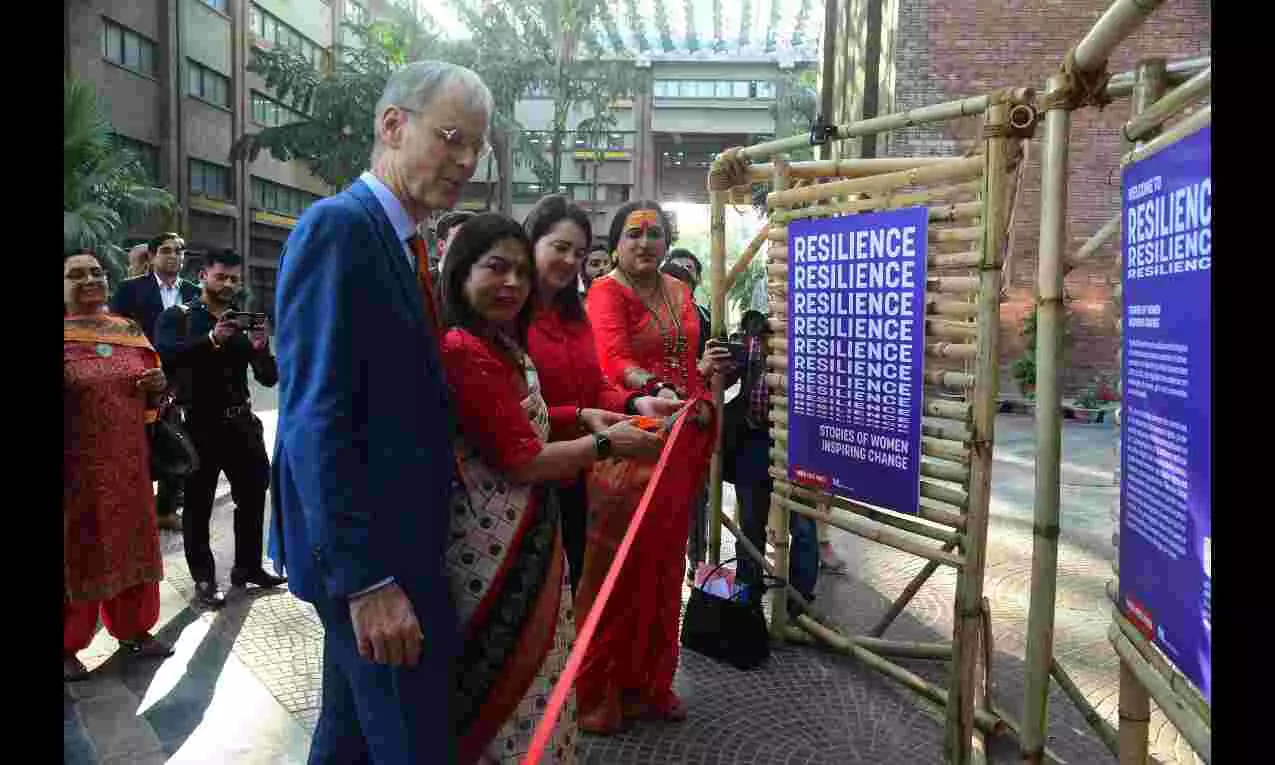 The photography exhibition, 'Resilience: Stories of Women Inspiring Change', celebrates the strength and determination of women who have made a significant impact in their communities. The Embassy of the Kingdom of the Netherlands, in collaboration with the World Press Foundation, has brought the 21-day photo exhibition to India. It showcases a selection of stories, awarded in the 'World Press Photo' contests from 2000 to 2021, about women who have worked tirelessly to achieve their goals and make a difference in the lives of others.
The photography exhibition was inaugurated by Dr Bahia Tahzib-Lie, Human Rights Ambassador of the Netherlands, in the presence of Meenakshi Lekhi, Minister of State for External Affairs and Culture of India and Marten van den Berg, Ambassador of the Kingdom of the Netherlands to India, Nepal and Bhutan, at the India Habitat Centre on March 2, 2023. The inauguration was also graced by representatives from the arts and cultural sectors.
"We are thrilled to showcase the resilience and strength of these remarkably brave women. Their personal and impactful stories are an inspiration to us all and remind us of the power we all have to make a positive difference in our world," said Dr Bahia Tahzib-Lie.
The exhibition is a visual testimony of multiple voices, documented by 17 photographers of 13 different nationalities from 15 countries, offering insights into issues such as sexism, gender-based violence and reproductive rights.