Premola's Wonderland: Vignettes of the magical world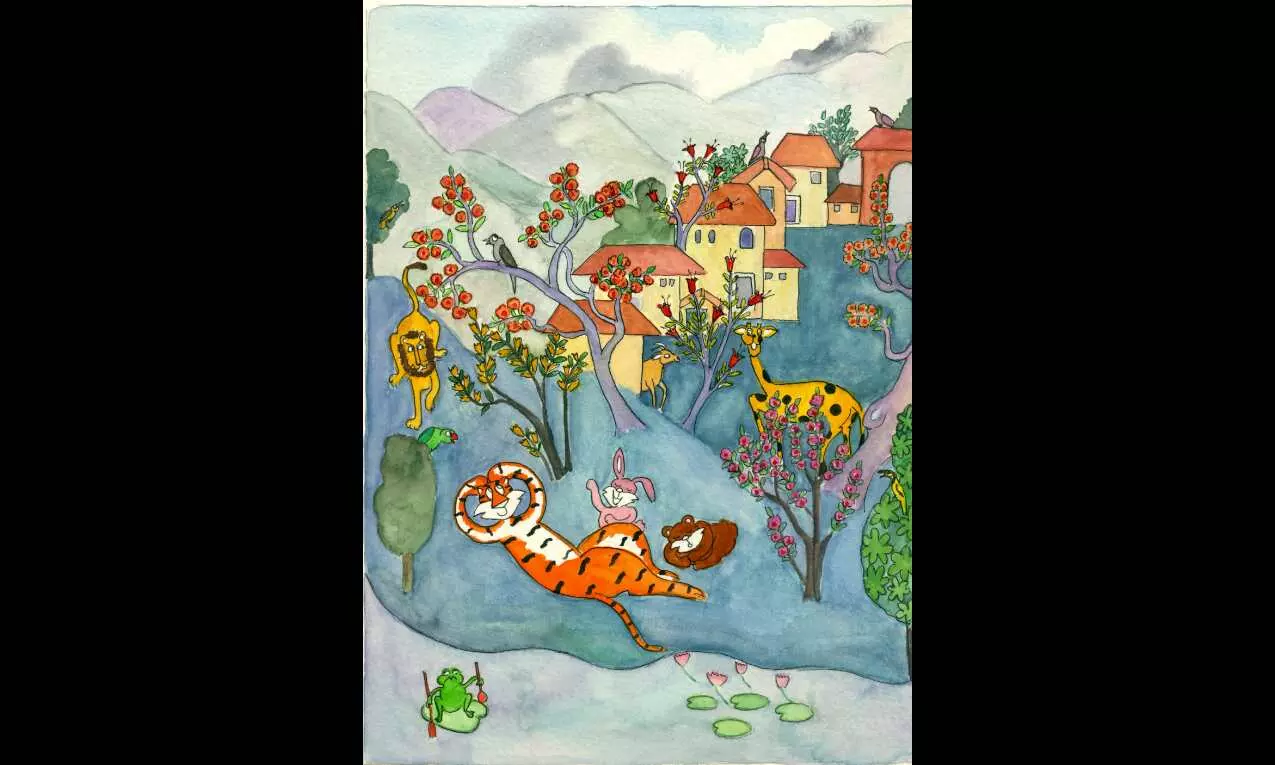 On January 21, the India International Centre (IIC) will inaugurate the exhibition of 'Premola's Wonderland'. It'll be inaugurated by N N Vohra, life trustee, IIC.
The exhibition is meant to celebrate and remember Premola Ghose, former Chief of the Programme Division, IIC, who passed away in 2019. The works to be exhibited, most of them done from 1996 to 2018, reflect her personality as well as her passions: her quirky, often irreverent, sense of humour; her playful sense of mischief and eye for the absurd; her deep interest in history and architecture; her zest for travel both in India and abroad; her love of nature and animals.
And last but by no means least, her world at the India International Centre, where she worked for 40 or so years, putting her heart and soul into all that she did here. A wonderful storyteller as well, Premola authored a series of travel tales all featuring her quirky 'gang' of animals and their adventures not only in India but also in Europe, Sri Lanka and Japan.
The exhibition will be on view from January 22 to January 31, 2023, from 11 am to 7 pm daily at the IIC's Art Gallery, Kamaladevi Complex.