Nisschal Zaveri to perform at 'Sukoon', a ghazal concert, in Delhi
The singer-songwriter and composer says Hindustani classical music is thriving now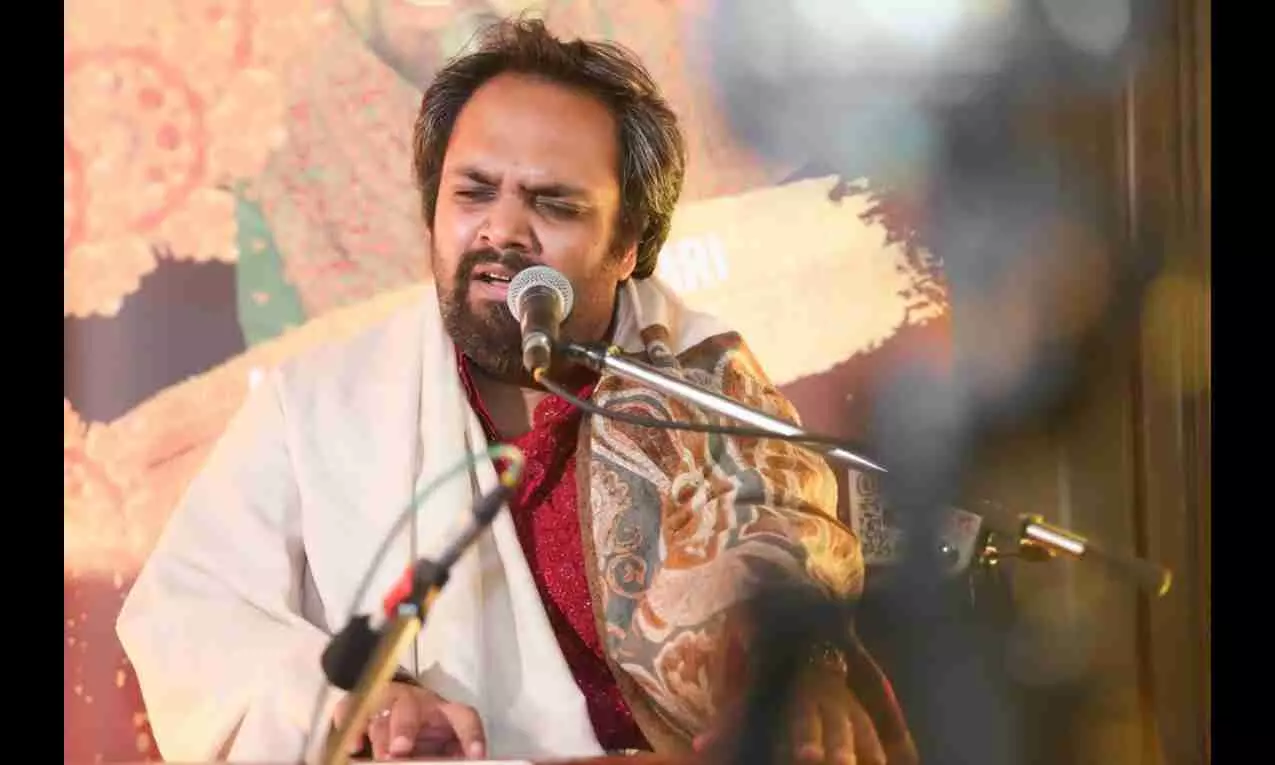 Come May 27 and ghazal singer Nisschal Zaveri is all set to open at 'Sukoon', a soulful ghazal concert, which will be held from 7 pm onwards at the Sri Sathya Sai International Auditorium, Lodhi Road, New Delhi. The evening will also see a performance by celebrated ghazal singer Talat Aziz.
"I will be singing some original ghazals and also known ghazals of legendary singers Mehdi Hassan and Jagjit Singh," said the vocalist, singer-songwriter and composer.
Coming from a family of jewellers, 'Tribhovandas Bhimji Zaveri Group', it was his grandfather Padmashree Kishorebhai Zaveri who introduced him to music. "I used to play the tabla on the table. My grandfather saw the talent in me. He saw that I was musically inclined. What started as a hobby has turned out to be a profession now," he said.
He started his musical journey at the age of six with the Hindustani classical vocal 'taleem' along with learning tabla. A disciple of Pandit Dayal Thakur (vocal), he was additionally trained with Pandit Shirish Shah (sitar) to understand the depths and details of 'raag' and 'raginis'.
Though his family has been in the business of jewels for the past seven decades, Zaveri has always found the support to pursue music. "Both my parents are avid listeners of music. They promote Indian art and classical music. When I told my parents that I am interested in music, they have been extremely supportive," he said.
He has always found the world of classical music fascinating and has found his passion in singing 'thumris' and ghazals. His velvety, baritone voice immediately draws the listeners to him. Giving importance to each 'sher' and emoting its depth musically has allowed him to express his feelings with a divine touch.
Ask him about the future of Hindustani classical music and he instantly replied in the affirmative: "I think Hindustani classical music is thriving right now and the youngsters are enthusiastically taking it up. They think of it as modern. Though it's traditional music, you can present it in different ways. People today understand the value of culture and heritage we have and they are going back to it. Even at my ghazal concerts, I have seen youngsters listening with rapt attention."
Zaveri has been performing around India building his audiences and allowing them to connect with 'thahraav' instead of the fast-paced world that is prevalent everywhere. He considers himself fortunate to have produced a song for the legendary Pandit Jasraj.The singer-songwriter and composer says Hindustani classical music is thriving now