Kolkata audience enjoys Russian cultural extravaganza at Rabindra Sadan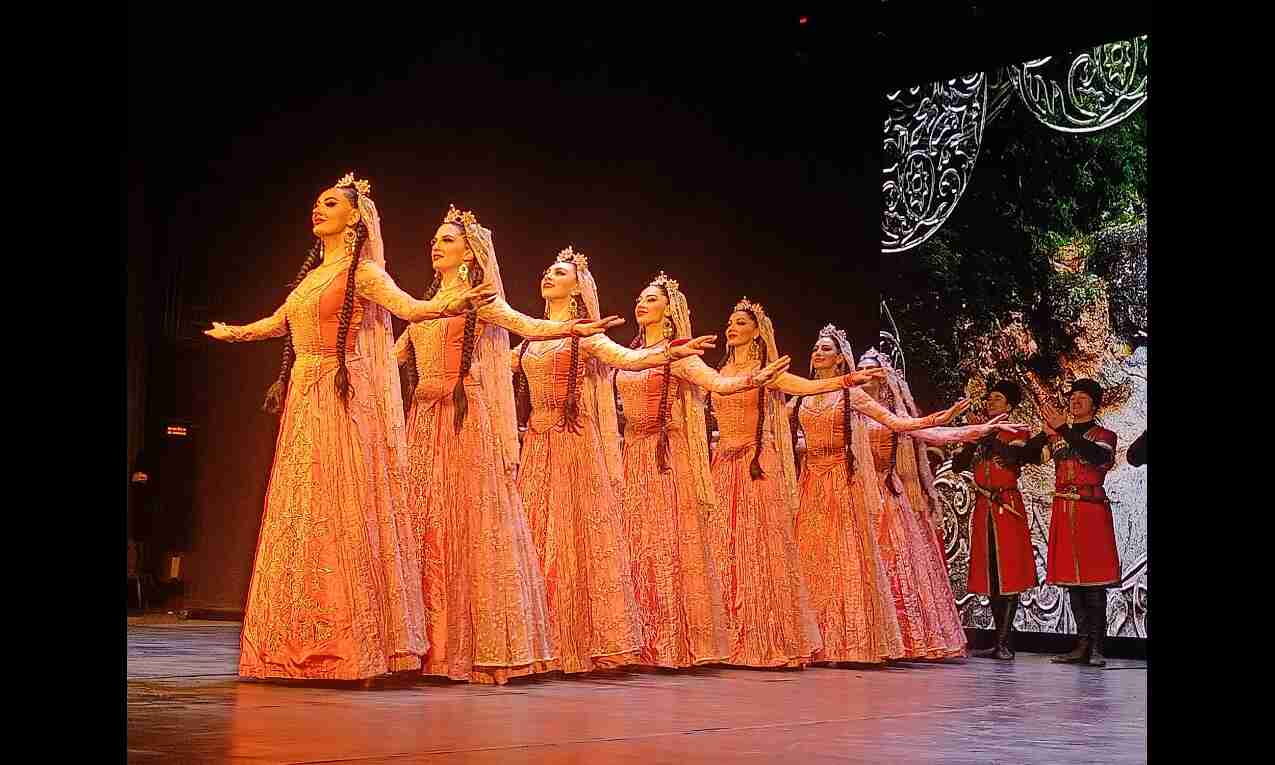 With synchronised moves, hypnotic toe-tapping dance, multiethnic costumes, fascinating acrobatics and smiling faces, the State Academic-honoured dance ensemble of Dagestan 'Lezginka' from Russia left the Kolkata audience mesmerised and spellbound with their colouful act at Rabindra Sadan on November 23 at the celebration of 'Festival of Russian Culture in India'. Founded in 1958, the State Academic-honoured dance ensemble of Dagestan, 'Lezginka' has toured more than 75 countries and been the winner of 52 world-renowned festivals of folklore dancing competitions among professionals.
Organised by the Indian Council for Cultural Relations (ICCR) with the Ministry of Culture of the Russian Federation and the Consulate General of the Russian Federation in Kolkata, a three-day festival is being held in the city of joy. Two other performances by the musical ensemble 'Terem-Quartet' and the state Cossack song ensemble 'Krinitsa' are also part of the celebration of 75 years of Indo-Russian diplomatic relations. Each of the troupes has already performed in Delhi and will perform in Mumbai next.
Russian consul general Alexey Idamkin said he has been in Kolkata for five and a half years, and the city has always been known as the cultural capital of India. "The Rabindra Sadan auditorium is so busy that the artists couldn't find time to rehearse. This shows that the cultural life of Kolkata is thriving," he said.
West Bengal minister Dr Shashi Panja, who was present at the inauguration of the festival, was transported back to her childhood. Recalling how almost every Kolkatan grew up at one point in time watching the Russian ballet and Russian gymnasts, the state's Women and Child Development and Social Welfare minister said, "As we celebrate 75 years of India's independence, we also celebrate 75 years of Indo-Russian bilateral friendship and what better place to celebrate the event than Rabindra Sadan, named after the Nobel laureate Rabindranath Tagore. We have grown up seeing Russian ballet and Russian gymnastics."
Minakshi Mishra, regional director of ICCR, Kolkata, was also at the opening of the festival. An exhibition of paintings by Russian artists is also on display at Rabindra Sadan.