KCCI celebrates India's Republic Day and Korea's Seollal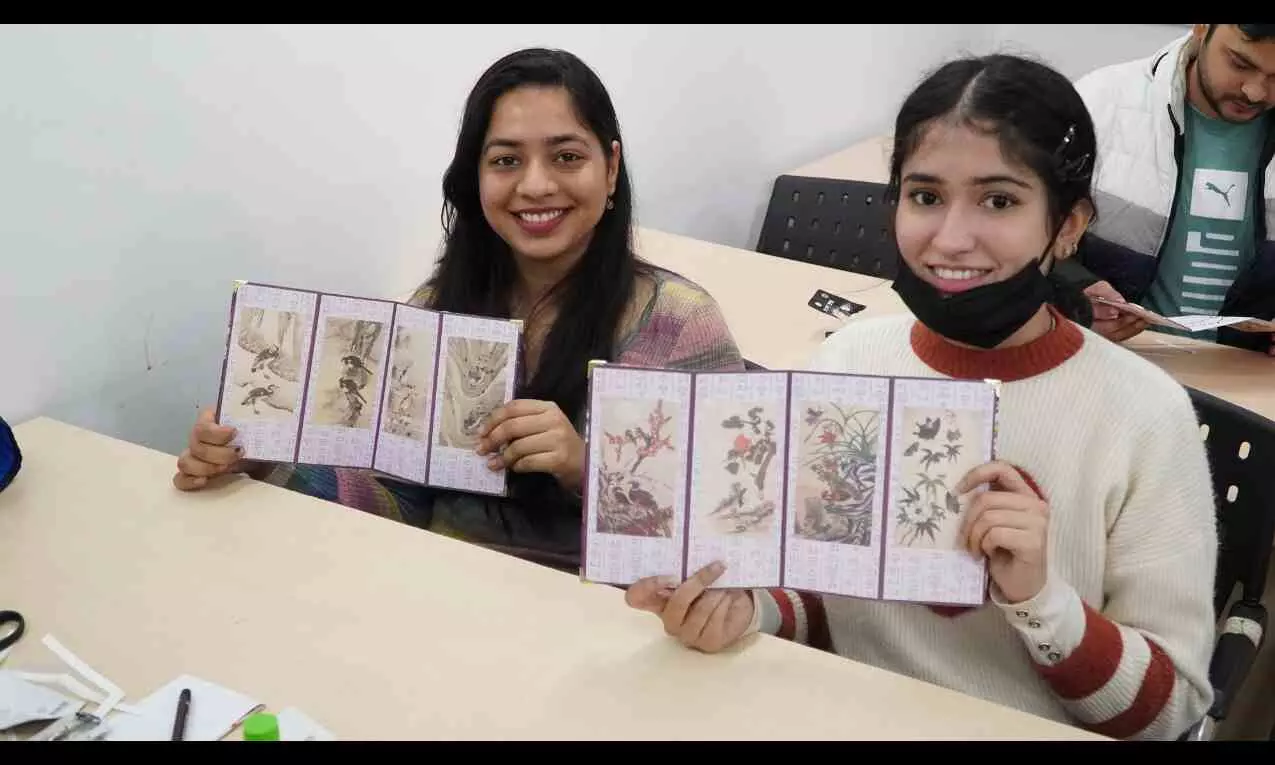 On January 22, the Korean Cultural Centre India celebrated the 50th anniversary of diplomatic ties between Korea and India with its first cultural event commemorating India's 74th Republic Day and Korea's New Year's Day, Seollal.
To celebrate these occasions, KCCI distributed Korean rice cake, also known as 'Seol-Gi-Tteok', a Seollal cultural food item, along with winter hats among specially-abled people at 'Cheshire Homes India', a local boarding school in New Delhi operated by a non-profit organisation. The delicious rice cakes presented in tricolour, which were enjoyed by 125 students and 25 teachers and staff, demonstrated the depth of friendship.
In addition, Korean 'Seol' cultural events like bowing to the senior, the ambassador couple, experiencing rice cake soup, playing Yut, a Korean traditional game and making folding screens were held at the Korean Embassy and Korean Cultural Centre.
KCCI's director, Hwang Il Yong, said, "This event was planned and executed to introduce the Korean 'Seol' culture of sharing rice cakes with marginalised neighbours while celebrating Indian Republic Day 2023, which is the year of the 50th anniversary of diplomatic ties between Korea and India. The congratulatory message for the 74th Republic Day from our president also came and it'll be delivered to the government through our diplomatic letter. I wish that the hearts of Indian local people, especially the marginalised neighbours who need more warm attention and love, will be warmed with new hopes in the New Year through this small gift of Korean rice cakes symbolising the Indian flag in colour. Starting with this small event, we plan to present various cultural and experiential events to commemorate the 50th anniversary of diplomatic ties between Korea and India."