Celebrating India's cultural richness through dance ballet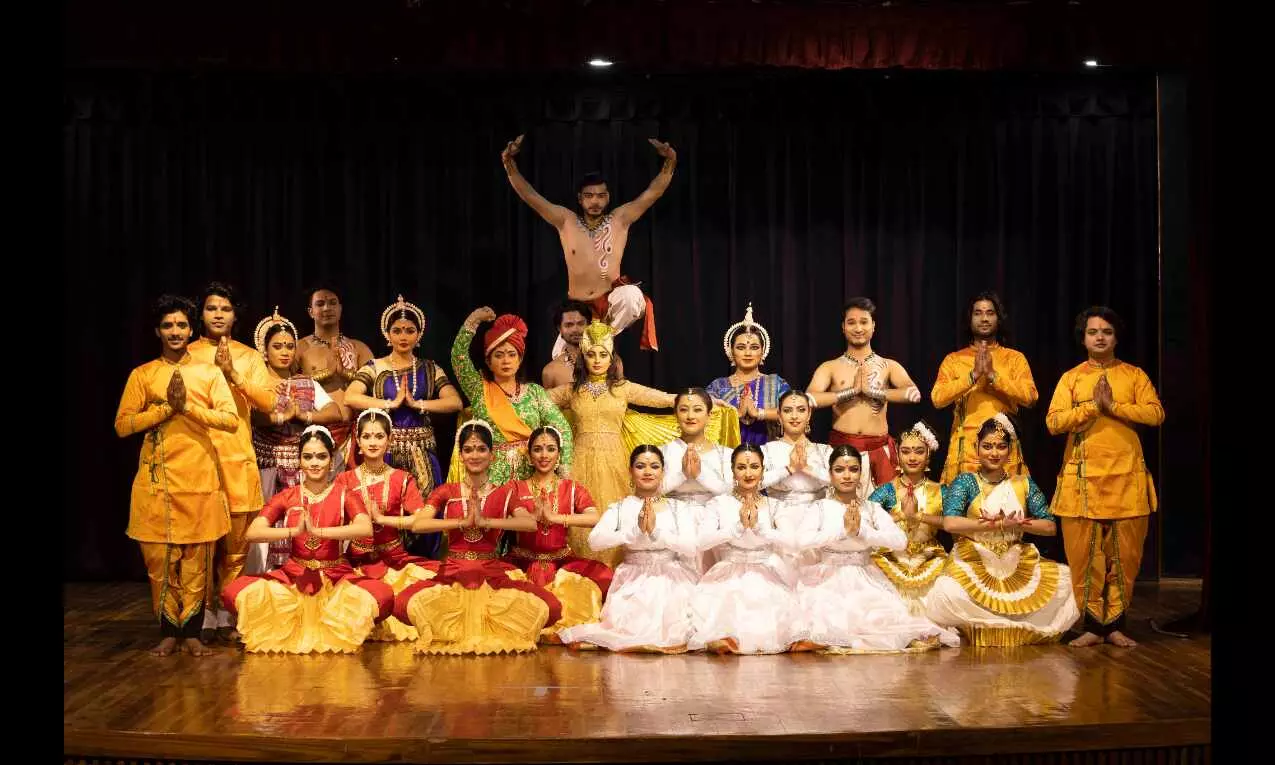 On March 18, people will witness the stage come to life, with dancers dressed in vibrant hues of gold, white, red and green, moving gracefully to the rhythm of the music. Their intricate hand gestures and flowing movements will surely be a mesmerising sight to behold. A total of 100 artistes, including girls from the underprivileged section, have been preparing for the past two months to set the two-day spectacle of colour, sound and movement on Kartavya Path at India Gate.
'Kalanjali' is an endeavour by the Delhi-based Urvashi Dance Music Art and Cultural Society to celebrate our country. Titled 'Vande Mataram: Bharat Ek Sone ki Chidiya', the ballet has been curated under the direction of the Society's director Dr Rekha Mehra with choreography by Damini Bisht, Anurag Khichi, Abhishek and Summati Dogra.
Dr Rekha Mehra, said, "We have always worked for uplifting the kids of maids and people who run small businesses like tea stalls. This time too, the idea behind the event is to promote underprivileged kids and provide them with a platform to showcase their talent in front of people. It will help them freely move about in society. Another endeavour is to make them aware of the greatness of our country in the process."
To be attended by Minister of Culture Meenakshi Lekhi, Minister of State for Culture Arjun Meghwal and Information and Broadcasting Minister Anurag Thakur and Minister of Defence and Tourism Ajay Bhatt, the artistes will showcase dances to highlight women's power, yoga with dance, digital advancements and various festivals like Holi, New Year and Baisakhi.
Ganga Arti and dance forms like Kathakali, Bharatnatyam, Kathak, Pudiya, Malkham, Odissi, Mohiniattam and Chhau will make for a major part of the show. Each dancer will showcase their unique style, blending classical and modern dance forms seamlessly.
For ages, we have been worshipping women in the form of goddesses, but the need of the hour, said Mehra, is to realise the powers of today's woman, who is managing the domestic and public domains of her world very well. The event will culminate in a grand finale, where all the dancers will come together in perfect harmony, showcasing the unity and diversity of India. It will be a complete celebration of India's cultural richness and artistic brilliance.