Celebrate Mother's Day at The Imperial!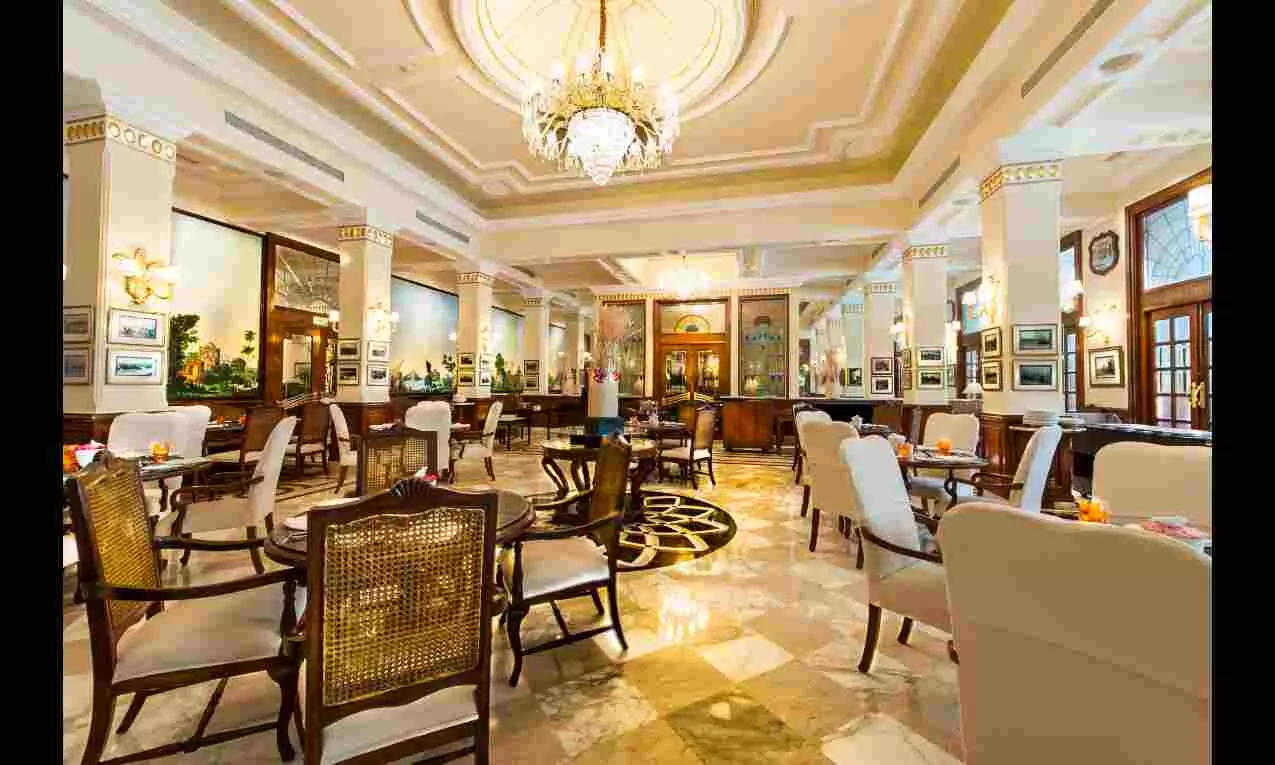 With an elegant afternoon, exclusive raffle prizes and exquisite memories, The Imperial New Delhi curates a bespoke Mother's Day that every mum deserves. The grand dame is all set to lay the red carpet with exclusive prizes featuring weekend stays, bespoke wellness rituals and signature dining at their award-winning restaurants.
A beautiful photo wall captures special moments spent with the hotel staff while the chefs, who have worked tirelessly for weeks, lay down the hand-picked menu to every heart's desire, with the best brunch in town at the iconic 1911 Restaurant. With its timeless sophistication and charm, the 1930s ambience provides the perfect setting for a leisurely grazing brunch for the occasion. Elegant rendezvous, indulgent cuisines and a kids' corner at Daniell's Tavern for every mom's little one will ensure that every mother enjoys some 'me time'.
With a blend of classic offerings and Indian street food prepared by the hotel's culinary experts, mothers can tantalise their taste buds and satiate their cravings. The spread features 'Light Chaat' station, 'Dimsum' station, 'Live Poached' eggs, 'Live Indian Tawa' counter and 'Live Grills', where the joys of the season are seamlessly blended with the artistry of culinary craftsmanship.
Mothers can immerse themselves in the world of gourmet dining with the 'Live Carving Station' in 1911, which features succulent meats with delectable sauces that are sure to satisfy even the most discerning palate. The Imperial will also present their extensive selection of cheese and artisanal slices of bread, mezze and dips and Japanese sushi and sashimi, along with a selection of tailor-made pancakes, cupcakes and signature cakes from 'The Imperial Patisserie'. Moms can also relish the serene historic ambience to further enhance their experience while being treated to live piano music that sets the mood for an unforgettable afternoon.
They say, "Of all the special joys in life, the big ones and the small ones, a mother's love and tenderness are the greatest of them all." The Imperial will surely make this day unforgettable for every mother.
Venue: 1911 Restaurant, The Imperial New Delhi
Timing: 12 pm - 4 pm
Brunch including soft beverages: Rs 3500 + taxes per person
Kids Brunch (six years - 11 years) including soft beverages: Rs 1600 + taxes
Below six years complimentary
For more queries, email 1911@theimperialindia.com or call 011-41116602/03