CANTO 2023: Highlighting trans linguistic through poetry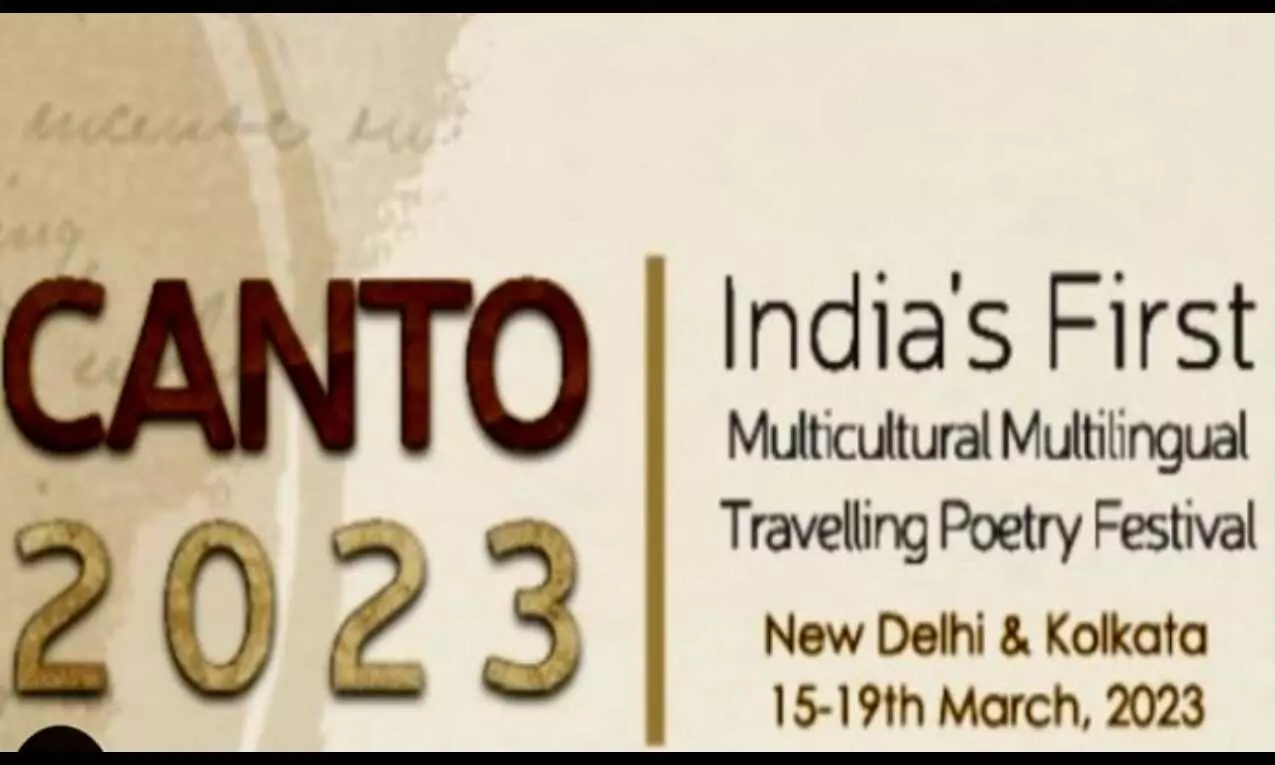 If love knows no boundaries, so does poetry. Poetry is a part of literature that epitomises cultural freedom. As an art form, poetry has been a powerful weapon for one to bring into recognition their own language, community and age-old traditions for centuries and this is exactly what could be seen in the upcoming 'CANTO Poetry Festival 2023'.
For the first time in India, CANTO, a four-day multicultural and multilingual, traveling poetry festival, will be brought under the spotlight in the country's two major cities: Kolkata and Delhi. While the first part of the event will be held at the University of Chicago Center in Delhi on March 15 and 16, the second component will be held at the Bengal Club in Kolkata on March 18 and 19.
This event intends to bring many eminent poets, translators, writers and intellectuals under one roof, which will include George Szirtes, Vijay Seshadri, Daljit Nagra and others.
CANTO seeks to transcend the boundaries of language, culture, caste, gender and sexuality to create a unique milieu of poetry and to delve into the aspects of emerging poetic practices. The event's motto is to showcase the works and thoughts of some of the current renowned women and queer poets globally and also draw mass attention to discussions on contemporary cultures of writing and reading. Several literary artists have expressed their excitement about the colourful event packed with dynamicity.
"It's thrilling to be a part of a project that has gathered together such an extraordinarily broad and brilliant range of literary talent. It's breaking exciting new ground in being multi-city and multi-lingual, truly a poetic coat of many colours. I look forward to many surprises," said Wendy Doniger, an American Indologist whose literary career spans five decades.
On the other hand, notable Indian poet and novelist Jeet Thayil said, "Poetry as bridge-building, across languages, cultures and time zones."