Alternate source of income: Villagers in the Sunderbans turn to 'Patachitra' for livelihood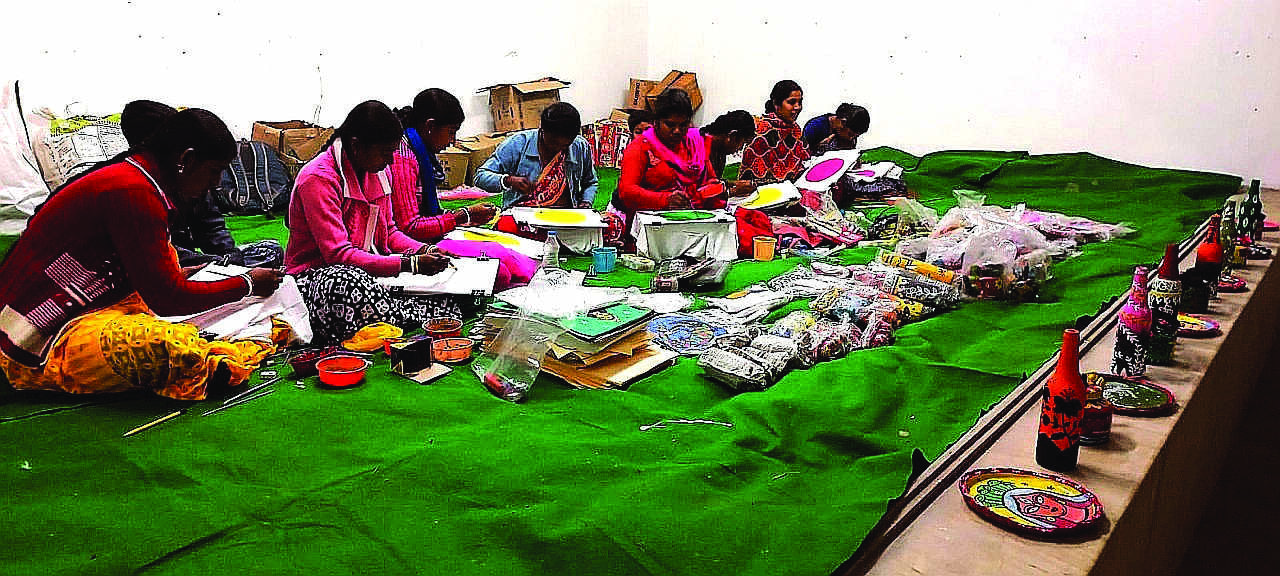 KOLKATA: Serving as an alternate source of income, the Patachitra — once an inherent culture of the Sundarbans — has returned to the rescue of villagers of the mangrove region by providing them with an opportunity to sell their artworks directly to tourists.
Survival is an everyday affair for the human inhabitants in this region, whose source of livelihood is fishing and honey collection, and art has become the saviour. Villagers either fall prey to Royal Bengal Tigers when venturing into the forest for honey or get pulled away by crocodiles while fishing. Besides cyclones, tides also pose a major threat as islands disappear and reappear with the rise and fall of the water level. Amidst this, mankind has not lost touch with creativity.With the support of the West Bengal forest department, the Kolkata Society for Cultural Heritage (KSCH), a United Nations Economic and Social Council-accredited-social organisation began research in Sundarbans last year to find an alternative source of living for the inhabitants.
Patachitra is a traditional cloth-based scroll painting indigenous to the eastern Indian states of Odisha, West Bengal and parts of Bangladesh.
It is known for its intricate details with which mythological narratives and folktales are inscribed on it.
Explaining Sundarban's connection with Patachitra, the founder and director of KSCH, Sourav Mukherjee told Millennium Post: "We discovered that Sundarban artisans gave up on Patachitra as it didn't fetch them sustainable livelihood, mainly due to the absence of kings or maharajas in this region, unlike in other districts, such as Midnapore, where the royals rewarded and appreciated this art form. It eventually disappeared from the Sundarbans." He added that Sundarban's Patachitra comprises folktales of the region, such as 'Bon Bibir Pala'.
"Colours that complement a forest region, such as green, are extensively used in Sundarban's Patachitra, unlike in Midnapore where red is prominent due to the red soil there. We selected about 40 women with a working knowledge or basic understanding of painting and trained them in this art form. The design has been used in harmony with most things, such as paper, cloth, clay pots, kettles, lanterns etc," he highlighted.
He shared that the state government intends to host two exhibitions on this work at the Sundarban Tiger Reserve.
An exhibition has just started at the Sajnekhali forest office inside the Mangrove Information Centre. This will go on till February 15.
The place is both a live workshop and a gallery where tourists can directly purchase products from the artisans.