Prime Video announces season two of 'Citadel'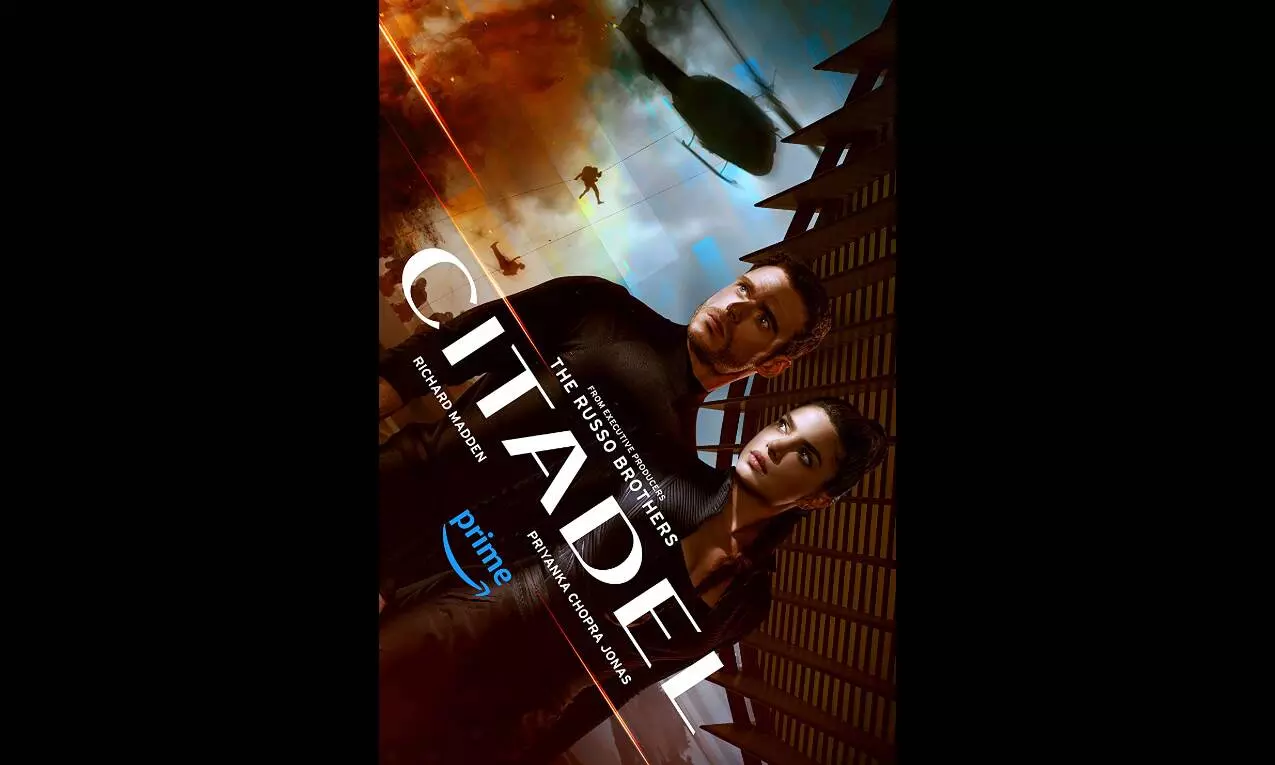 Mumbai: Priyanka Chopra and Richard Madden-led spy series "Citadel" has been officially renewed for a second season as the streamer 'Prime Video' announced on Thursday.
Filmmaker Joe Russo, who executive produced the show's first season with brother Anthony, will direct all the episodes of the sophomore chapter. David Weil will return as the showrunner.
In a statement, Prime Video said "Citadel" enjoyed breakout success in countries around the world, including India, Italy, Brazil, South Africa, the UK and the US.
Since its debut on April 28, the show has established itself as Prime Video's second most-watched new original series outside the US and fourth most-watched worldwide.
Jennifer Salke, head of 'Amazon' and 'MGM Studios', said "Citadel" has turned out to be a "global phenomenon".
"Our goal was always to create a new franchise rooted in original IP that would grow Prime Video's international audience. This show has drawn an outsize number of new international customers to 'Prime Video'. Its massive worldwide debut audience is a testament to Joe and Anthony Russo's remarkable vision, the incredible talents of Richard Madden, Priyanka Chopra Jonas, Lesley Manville and Stanley Tucci and the tireless work of the creative teams, cast and crew," she said.
Joe and Anthony Russo, known for directing 'Marvel' blockbusters "Avengers: Infinity War" and "Avengers: Endgame", said they are excited to continue the association between their banner AGBO and 'Prime Video' with "Citadel".
"AGBO is thrilled to embark on this next phase of the spyverse with Jen, Vernon and the entire team at 'Amazon'. The innovative storytelling of 'Citadel' has paved the way for an incredible, worldwide collaboration with creatives in front of and behind the camera," they said.
"Citadel" follows elite agents Mason Kane (Madden) and Nadia Sinh (Chopra Jonas), who had their memories wiped as they narrowly escaped with their lives after independent global spy agency Citadel's fall.
The show sees Mason and Nadia building new lives under new identities, unaware of their pasts. Until one night, Mason is tracked down by his former 'Citadel' colleague, who desperately needs his help to prevent rival agency 'Manticore' from establishing a new world order.
It also stars Stanley Tucci and Lesley Manville in pivotal roles.
"Citadel" will act as the flagship show that will blend with local shows already under production in India and Italy, starring Varun Dhawan-Samantha Ruth Prabhu and Matilda De Angelis, respectively.
"Farzi" creators Raj and DK are on board as directors and showrunners for the Indian instalment.