'I believe that your actions are louder than your words'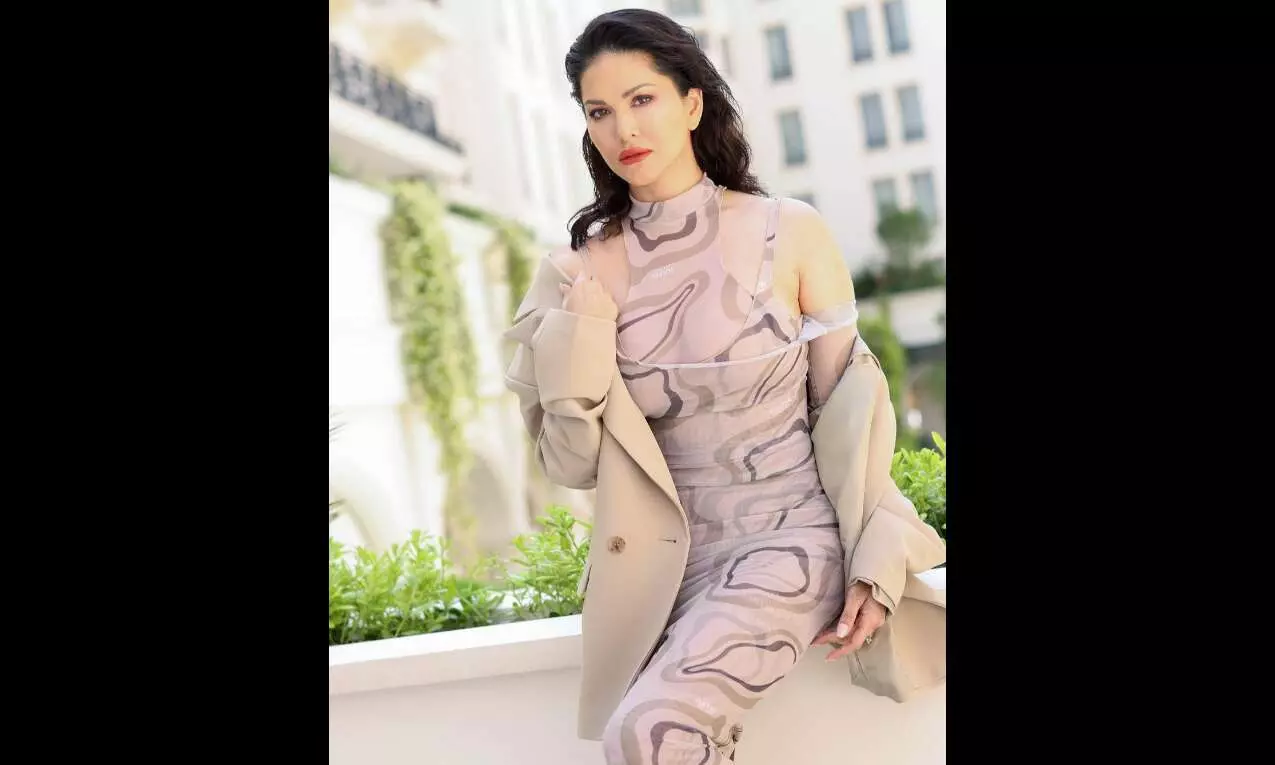 Sunny Leone is busy with the promotions for her upcoming film 'Kennedy' at the Cannes Film Festival. The Anurag Kashyap film stars Sunny as Charlie and the actor recently shared that no one can point fingers at her now as she's in the film because of her additional 'glamour quotient'.
'Kennedy' premiered under the 'Midnight Screenings' section of the Cannes Film Festival in the Grand Theatre Lumiere. Sunny looked stunning in a champagne dress with a thigh-high slit and long train whereas Anurag Kashyap wore a black bandh-gala suit. Actor Rahul Bhat opted for a classic tuxedo.
In a conversation with a famed magazine at Cannes Film Festival 2023, Sunny Leone opened up about the comments she has received over the years and how with 'Kennedy', no one can point them at her now.
"I believe that your actions are louder than your words. All those people who said you can't do this or you're not good enough or you know you are just Sunny Leone, the porn star, you are just this glamour quotient that we've added, all of these different comments that have gone on for so many years. You can't say that this time. You can't just say Sunny Leone is in this film because of who she is and what her past was," she said.
Sunny opened up about how even if mean comments were written about her, she would have to hide her hurt in the public: "People out there don't always know how their comments or what they say or people who write these articles that are just nasty or people who don't believe in you, they think the worst of you. You hide behind your smile going, 'No, it's okay, I'm going to push past this' but deep down inside, it does hurt your feelings and it does affect you but as an entertainer, you are not allowed to show that."
'Kennedy' stars Sunny Leone, Rahul Bhat and Abhilash Thapliyal in lead roles. The film revolves around an insomniac ex-cop, long thought to be dead, but still operating for the corrupt system and looking for redemption.