Prepare action plan within a week: Mayor to officials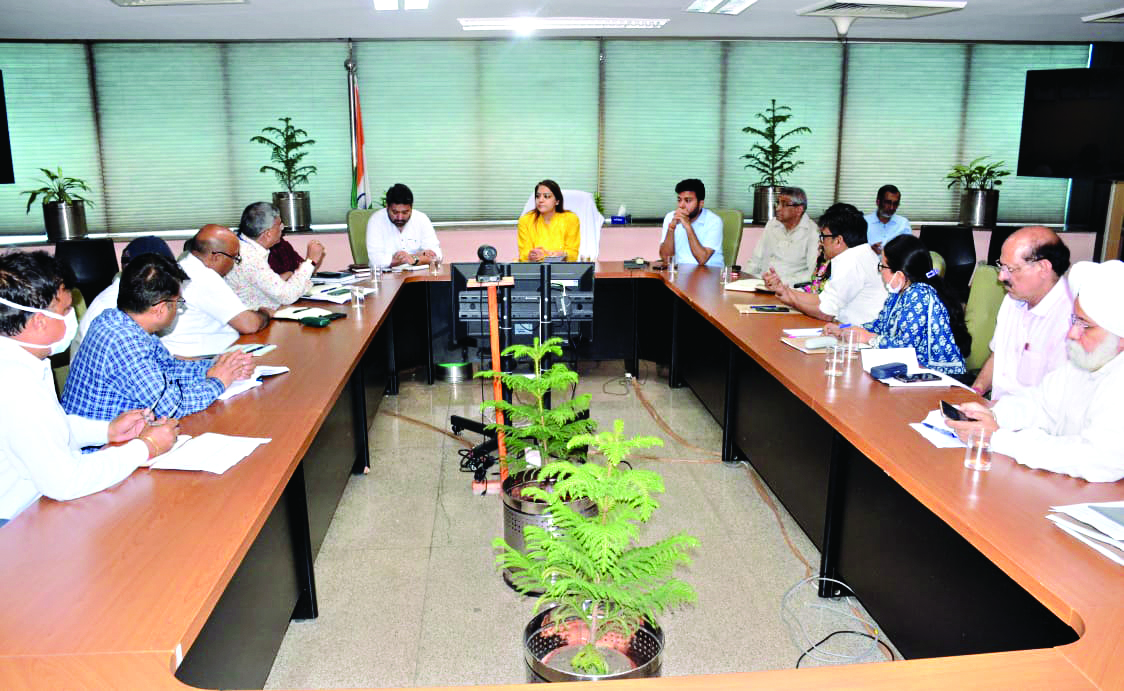 New Delhi: MCD Mayor Dr Shelly Oberoi held an emergency meeting with Veterinary Department officials. The meeting was held after the unfortunate incident that took place in Vasant Kunj a few days ago wherein two boys were found dead after being killed by stray dogs in their area.

During the meeting, she took account of the prevailing situation and heard the concerns of the department. She pulled up officers for laxity, and directed the department to ensure no such incident is repeated.
She has now asked the officials to prepare an action plan within a week on the issue of saving Delhiites from stray dogs. She has also called a meeting with the NGOs related to animals, gaushala operators and veterinary experts.
The officials informed the Mayor about efforts which have been made to control the dog population. It was informed that MCD works with various NGOs to control the population of stray dogs. However, it lacks necessary infrastructure in reducing the population, the Mayor noted.
Currently, MCD has 20 sterilisation centres, 16 of which are functional. Officials informed that to reduce the dog population in the city, there is a need for more sterilisation centres. Dr Oberoi noted that the MCD hadn't conducted a proper census on the population of stray animals for many years.
Oberoi took notice of the issues and directed officials to strategise a solution towards the problem. She was informed that after the Vasant Kunj incident, 4 teams have been deployed to look into it and approx. 50 dogs have been picked up, out of which 90 per cent were found sterilised.
Mayor directed officials to make continuous efforts in ensuring that cattles and stray dogs don't cause problems to Delhi citizens. She also assured support of councillors on the issue. Dr Oberoi has directed the department to submit daily reports on dog & cattle catching efforts of the department.
Oberoi also took stock of the working of South Zone of MCD. The meeting was attended by the Leader of the House in MCD Mukesh Goel, Zonal Councillors, Additional Commissioner, South Zone Randhir Sahay, Deputy Commissioner, South Zone Angel Bhati and heads of various departments in the South Delhi zone.
Dr Oberoi stressed on the need of effective coordination and regular interaction between the MCD officials and councillors for betterment of civic amenities in all wards.