New Delhi govt school to have 55 classrooms, eight labs, radiant cooling systems — to be ready by July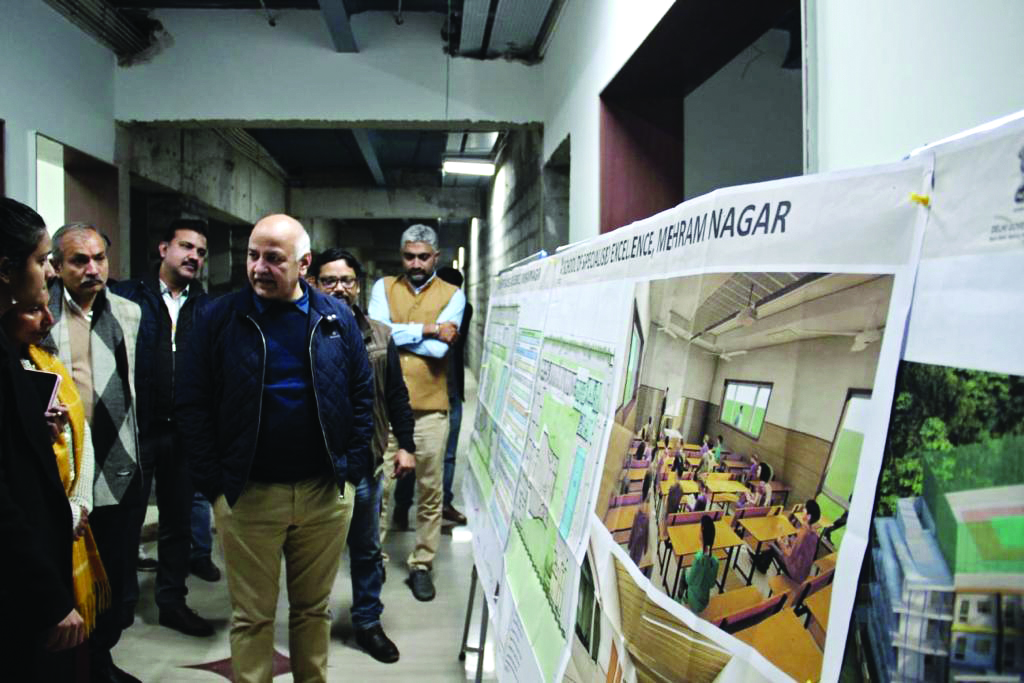 New Delhi: Deputy Chief Minister Manish Sisodia on Tuesday inspected the Dr. B R Ambedkar School of Specialised Excellence in Mehram Nagar.

On this occasion, Sisodia said that the new building of this school has been designed keeping in mind the overall development of the children and its building will be different from the normal schools and the entire school premises will contribute to the learning process of the children.
While inspecting the school building, Education minister Sisodia said, "The children coming out of such a unique school will bring laurels to India from all over the world. The Delhi government is committed to providing world-class facilities to the children studying in the government schools of Delhi. It is our responsibility to provide all the facilities to schools, but a good school is not marked by only a magnificent building but by the hard work of its students and teachers. Here they will get advanced and modern facilities to achieve their goals."
As per a government statement, for the holistic development of students, the school would have advance sports along with learning. The school has been designed in such a way that even the rooftop of the school can be fully utilised. Basketball, tennis and volleyball courts will be prepared on the rooftop of this school building to facilitate outdoor sports activities. A semi-Olympic size swimming pool will also be developed in the school. Along with 55 classrooms, 8 labs equipped with all the modern technologies and facilities will be set up in the school. Modern facilities like rainwater harvesting and radiant cooling systems would also be installed in the school building.
Sisodia added that since the formation of the government in 2015, Chief Minister Arvind Kejriwal has made transforming the education system of Delhi a priority.
He said, "This is the reason that today, not only government schools with world-class infrastructure are being built in Delhi, but quality education is also being given to the
children. It is for the Chief Minister's vision on education, today the education revolution of Delhi is being discussed all over the world."
The school will be ready by the month of July.