MCD prepares roadmap to make city garbage-free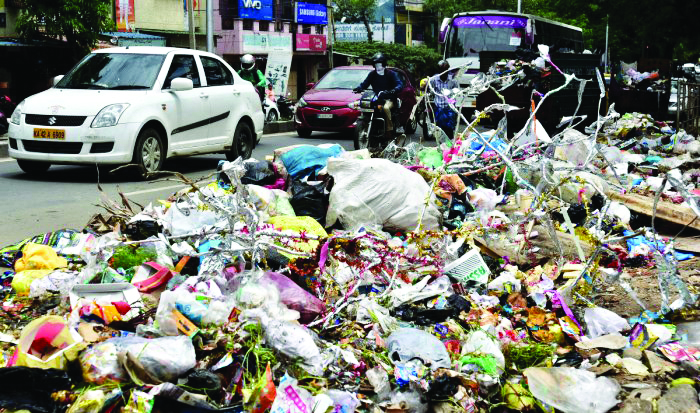 New Delhi: Municipal Corporation of Delhi has prepared a roadmap to make Delhi garbage-free and has applied for a 3-star rating as a Garbage Free City on Swachhata portal for unified corporation.

In line with Garbage Free City Star Ranking by Swachh Bharat Mission 2.0 under Ministry of Housing and Urban Affairs, Government of India, self-assessment of Municipal Corporation of Delhi under the protocol is undertaken.
Concerned sanitary incharges have submitted their self-declaration regarding declaring MCD as a 3-star city under GFC (Garbage Free City) protocol.
On the basis of infrastructure available and efforts taken by the Concessionaire and zonal sanitation staff, MCD has decided to declare itself as 3-star city under the same protocol.
It is based on city efforts and achievements in the area of door-to-door collection and segregation of waste, sweeping of public and commercial areas, management of litter bins, bin free city, processing of waste, user fee collection and sustainable financing, enforcement and plastic ban, drain cleaning, C&D waste management, effective citizen grievance and redressal, dumpsite remediation, bulk waste generator compliances and other areas mentioned in GFC protocol. MCD also invites objections and suggestions from the citizens on email. MCD will adopt a final resolution to declare the city as Garbage Free city after completion of the formalities.