L-G invites CM; Kejriwal requests him to reschedule as he'll be in Pb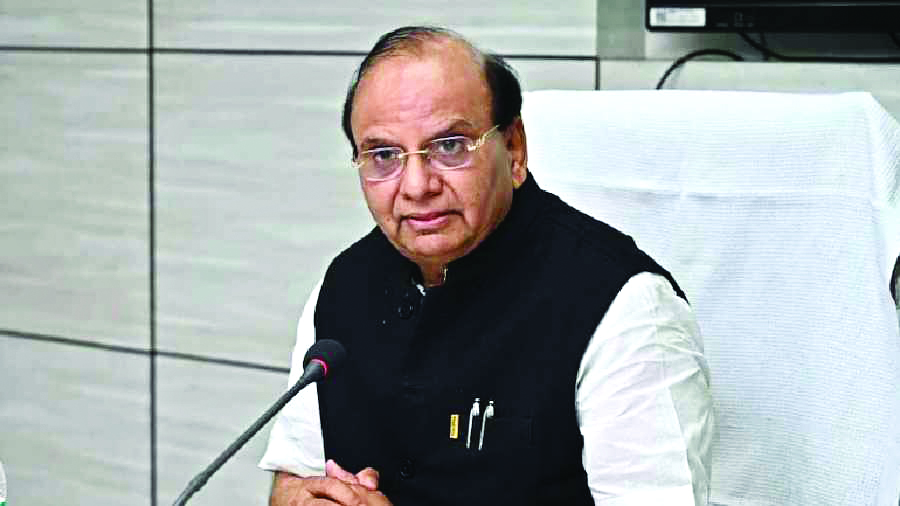 New Delhi: Delhi Lt Governor V K Saxena on Thursday invited Arvind Kejriwal, his ministers and 10 AAP MLAs for a meeting at Raj Niwas on January 27, but the Chief Minister requested that it be rescheduled as he will be in Punjab.

The L-G's invitation assumes significance as his office and the Aam Aadmi Party (AAP) dispensation have been at loggerheads over multiple issues, a Delhi government proposal to send its teachers for training in Finland being the latest bone of contention.
The L-G and the chief minister have their weekly meetings on Friday. The scheduled meetings were disrupted with tensions rising between the L-G office and the AAP dispensation. The chief minister has been asked to attend the meeting along with his Cabinet colleagues and any 10 MLAs of his Aam Aadmi Party at 4 pm on January 27, Raj Niwas officials said.
In a statement, Kejriwal thanked the L-G for his invitation but said, "I am going to Punjab tomorrow. We are requesting Hon'ble L-G for some other time."
According to government officials, Kejriwal will inaugurate 400 Mohalla Clinics in Punjab on Friday. On January 16, Kejriwal and AAP MLAs had marched from the Vidhan Sabha to Raj Niwas to meet Saxena over the teachers' training proposal that they alleged was rejected by him.
The chief minister returned after waiting for nearly an hour, claiming the L-G refused to meet him, his deputy Manish Sisodia and AAP MLAs.
In a letter to Kejriwal days later, Saxena denied the charge. He said the chief minister insisted on having a meeting which would be attended by all his MLAs and that it was not possible at a short notice.
Replying to the L-G's letter, Kejriwal suggested a fresh date for a meeting between the two sides. Later, AAP leaders claimed that Saxena refused to meet the chief minister and AAP MLAs.
The relations between the two sides have worsened in recent weeks with the AAP dispensation hitting out at the L-G over his decisions to nominate the presiding officer and aldermen to the Municipal Corporation of Delhi House, Haj Committee members and the row over the proposal to send Delhi government teachers to Finland for training.
Kejriwal had questioned the L-G's role as the "administrator" of Delhi and accused him of acting like a "headmaster" to intervene in the domain of the elected government. Saxena hit back, saying that the chief minister was making "misleading and
derogatory" remarks against him and asserting he was
working like a "conscientious voice of people" and not as a headmaster.