Govt sanctions 136 schemes to improve infra in villages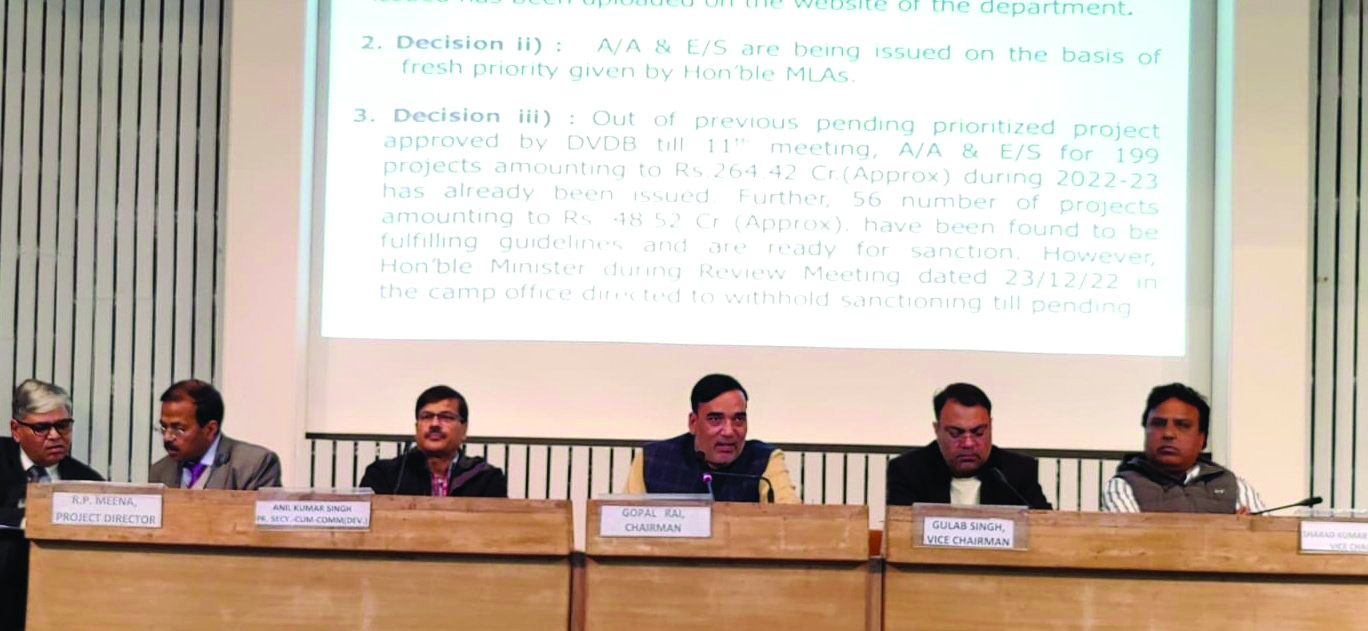 New Delhi: The Delhi government's Delhi village Development Board has sanctioned 136 schemes worth Rs 175.54 crore, announced state's Development Minister Gopal Rai while directing the officials to complete the village development projects within the time limit. The schemes include improving roads, drains, water bodies, community centres, parks, cremation centres, and playgrounds to be implemented in the village areas.

The Minister said that the Government will take all necessary steps to improve the condition of roads, parks, small drains and multipurpose community halls in all village areas.
Rai chaired a meeting with officials of the Village Development Boar and stressed time-bound action by the concerned department in the project files of village development. He also directed the main executing agency of village development works — Irrigation & Flood Control Department to expedite the preparation of project estimates and also execute sanctioned projects within the given time frame.
"The Delhi government is committed to providing basic facilities to the people of Delhi living in urban areas as well as providing facilities to the people living in village areas. These development works related to the development department are being done through Irrigation and Flood Control Department, MCD and other government departments", Rai added.