Delhi Prisons to start skill development programme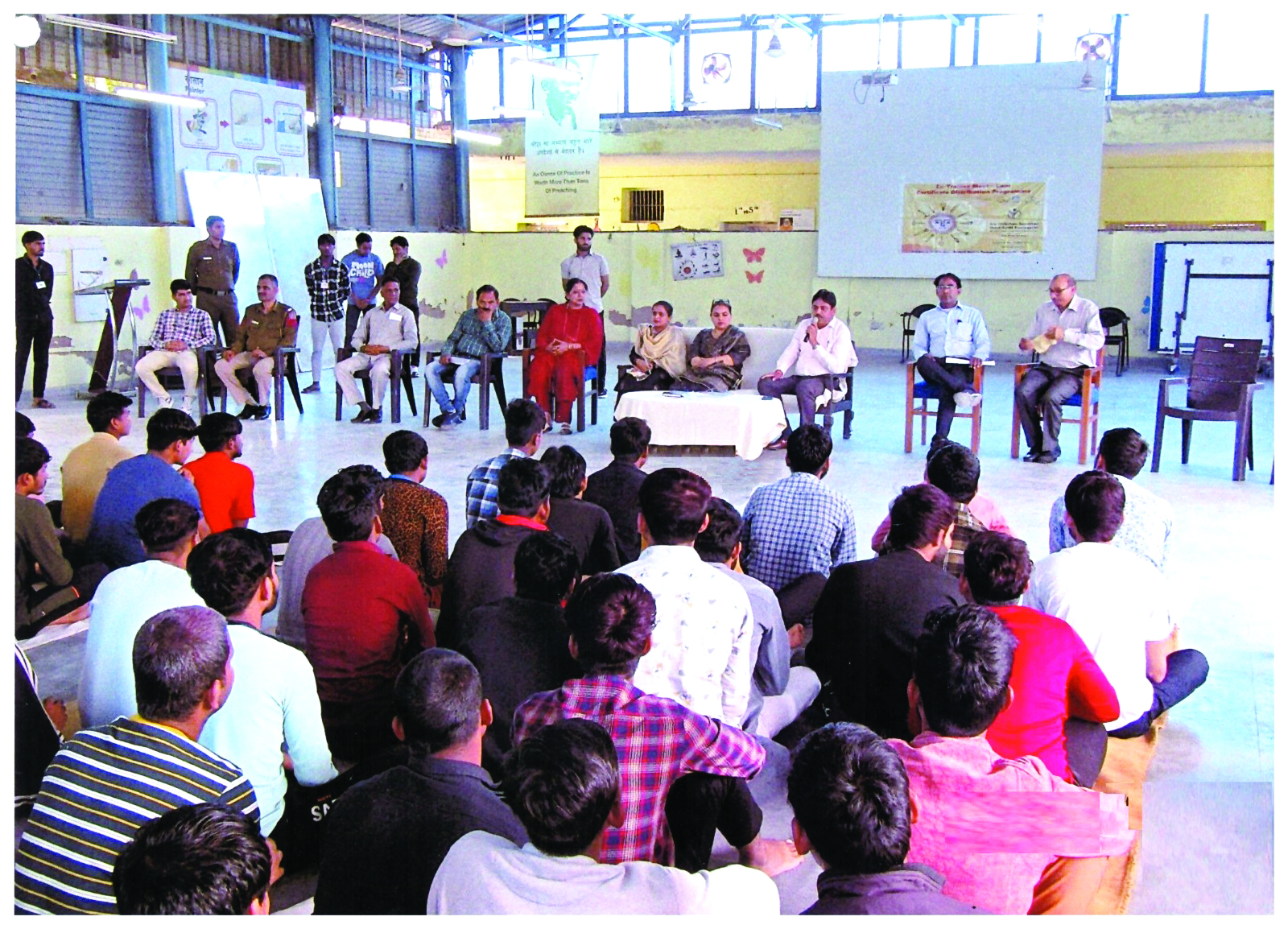 New Delhi: Delhi's prison department is taking initiatives for the skill development of inmates during their imprisonment tenure to develop additional skills, which will help them to re-engage in unsocial activities, senior jail officials informed on Tuesday.

In the wake of this major move, Skill Development Programme and another organisation 'Jan Shikshan Sansthan' is imparting the same, they confirmed. "Jan Shikshan Sansthan, a prestigious scheme sponsored by the Ministry of Skill Development and Entrepreneurship, Government of India has worked as a partner with Delhi Prisons for many years for providing skill development training to these young offenders, so they can reintegrate themselves into society and start a new life post-release. In this line, this organisation has recently successfully completed a 105 days training programme for young inmates of Central jail No.5, Tihar," Director General (Delhi Prisons) Sanjay Baniwal said.
The training programme was a culmination of the initiative by the prison department in collaboration with the Jan Shikshan Sansthan, West Delhi (Peeragarhi) at Central jail-5, Tihar wherein 60 inmates in were imparted training on assistant plumbing and sanitary work and electronic and hardware (helper wireman) followed by the distribution of hi-tech certificates with a barcode and unique beneficiary code pertaining to the specific inmate recently in CJ-5, Tihar, the official mentioned.
The journey of reformation and rehabilitation of prisoners has always been the prominent agenda of the prison administration and it has always remained at the forefront when it comes to imparting fruitful training to the inmates so that they raise their calibre and could generate income for themselves once they are released from prisons, a senior official said.
60 certificates have been already distributed to the inmates of CJ-5 for their enrollment in skill development courses. However, one more course i.e., textile designing is also ongoing from Jan Sikhsan Sansthan (JSS) wherein 40 inmates have participated.
Kulwinder Kaur, Director, Jan Shikshan Sansthan, and Ashok Rawat, Superintendent, CJ-5, played a proactive role in converting the words into actions and making this day a remarkable one, which shall be remembered for a long time to come. Delhi Prison Department will continue this programme for the benefit of inmates, Beniwal said.
There are 16 Jails in Delhi (Tihar, Rohini and Mandoli) in which Central Jail Number 5, Tihar is for young offenders with a capacity of 750 inmates. Presently around 970 inmates are lodged in this jail. This jail was commissioned in the year 1996.
Earlier, there happened to be a separate ward in jail in which young offenders (age group 18- 21 years) were lodged. In 1996, a dedicated jail was established for preventing these young inmates from becoming habitual offenders in close proximity to hard-core criminals, the officials added.