Delhi Police steps up security ahead of R-Day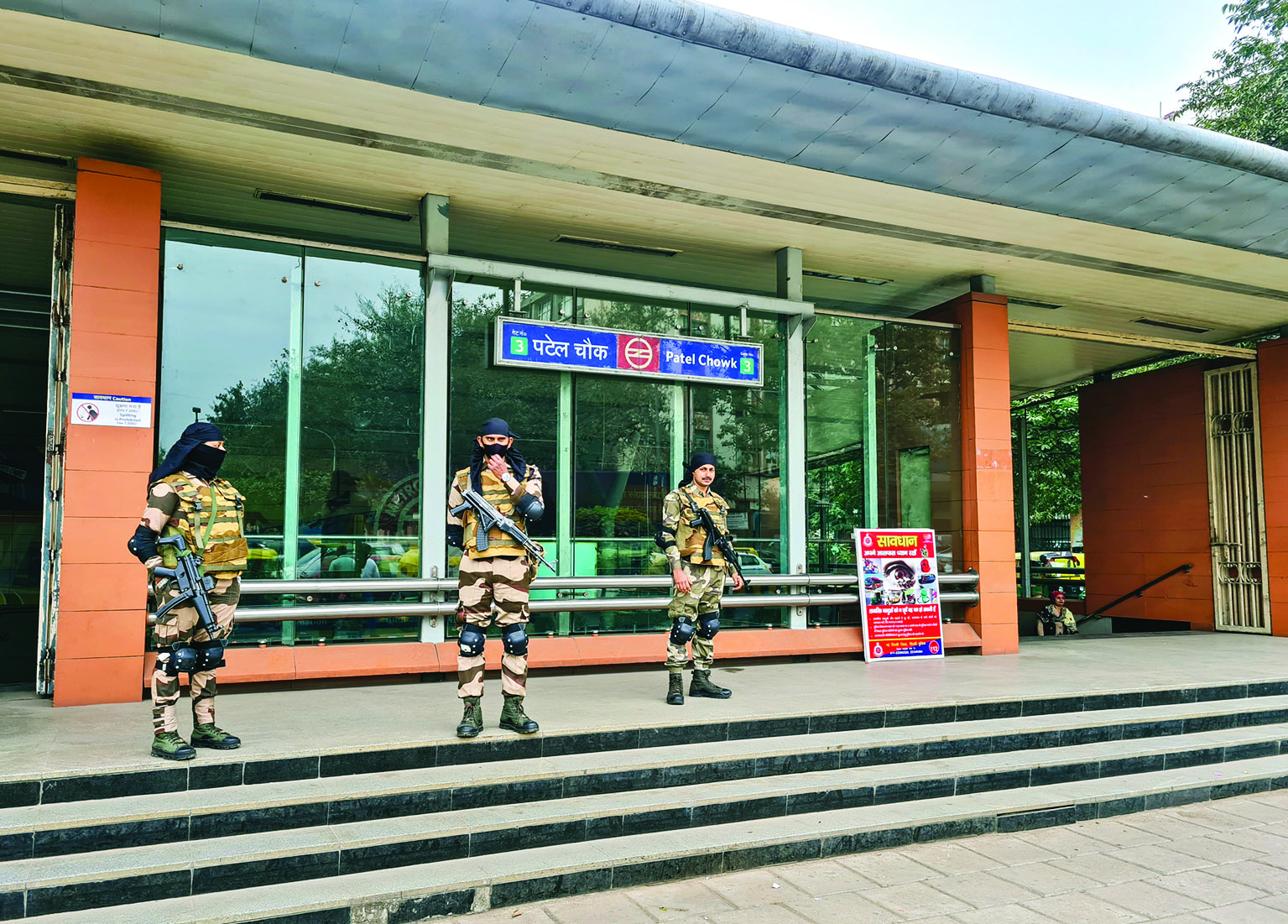 New Delhi: Ahead of the 74th Republic Day, the security of the national Capital has been beefed up, the officials said on Tuesday. Delhi is already on high alert and anti-terror majors have also been taken by the security agencies.

According to Deputy Commissioner of Police (DCP) New Delhi, Pranav Tayal, this time the entry for the spectators will be on a QR code basis, for this a QR code will be printed on the passes issued, so that the identity of the visitor can be ensured. Around 24 help desks will be set up to help the visitors. A total of 6,000 security personnel will be deployed including the Delhi police and other paramilitary forces in the New Delhi district during the Republic day celebration, Tayal mentioned.
However, over 27,000 security personnel will be deployed in the entire city on the Republic Day to ensure the protection of the Capital. Apart from this, all the high-rise buildings will be checked and the snipers from the top security agencies will be deployed with high-end weapons on top of the buildings to ensure the security during the parade.
DCP New Delhi further said that a total of 150 facial recognition cameras have already been installed in the district, especially near the route of the parade.
Besides, the entry for heavy or light goods vehicles (HGV or LGV) will be restricted in the NCT from Wednesday.
The officials also mentioned that the Delhi Metro will be operational on Republic Day and security arrangements have also been made both inside and outside the metro stations, especially on the adjacent stations to the parade i.e., Udyog Bhawan, Central Secretariat and Patel Chowk.
More than 30,000 invitees will be visiting for the Republic Day celebration. The traffic around the Rafi Marg area will be intense.
In these areas of pedestrians, traffic movement will be restricted. The restrictions will be imposed mainly for the cross-traffic movement and the spectators/visitors mainly, DCP Traffic New Delhi range Alap Patel said. The cross-traffic movements generally are suspended a night before Republic Day at Janpath Road, Man Singh Road and the Rafi Marg area. C Hexagon Road will be cleared by 9.30 am. No traffic movement will be allowed across the area. And at the completely prohibited areas, restrictions will be imposed from 4.00 am, Patel added.