Delhi Model Virtual School holds its first annual day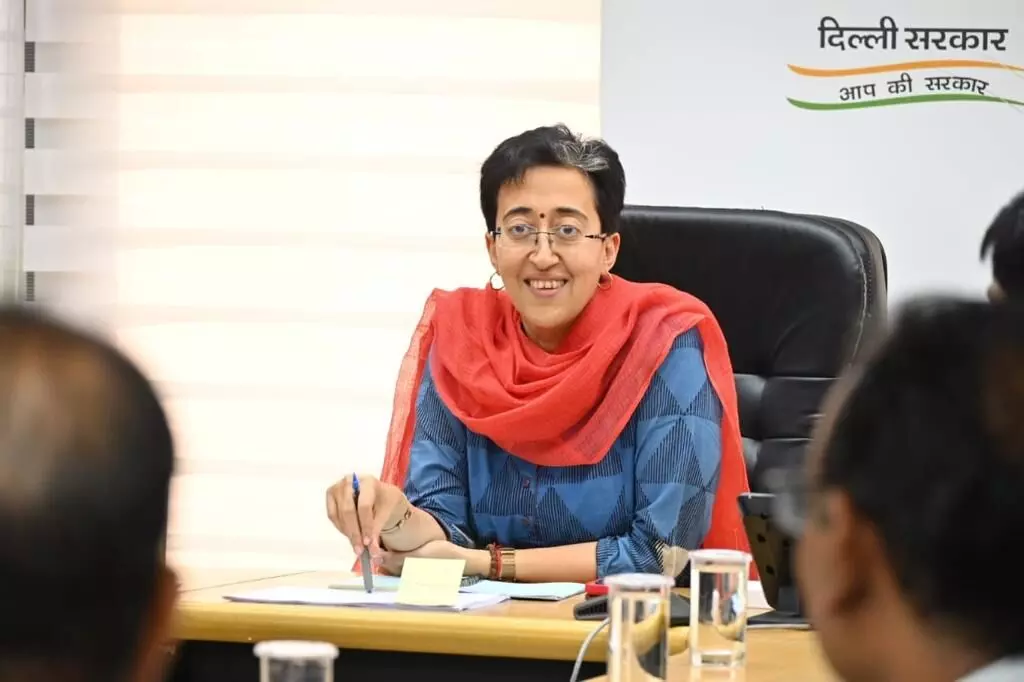 The state government's Delhi Model Virtual School (DMVS) held its first annual day "IMPRINTS - A Mark Leaving Journey" virtually with Education Minister Atishi motivating the students and the DMVS team to take the unique initiative further to children across the country.
The annual day event saw the participation of students from nearly 14 states who gave various cultural performances virtually. While congratulating the students of the first batch and their parents, the Minister said that during the pandemic-induced lockdown, schools were shut indefinitely, and learning effectively stopped.
"Many Delhi government school students had to travel back to their native states. Back then, the online mode of learning took an important place in students' life," she said.
The Minister recalled that back then Deputy CM Manish Sisodia came up with the idea that if students had to migrate out of the city, then the Delhi model of education should be taken to them virtually which led to the formation of DMV and now students from all over the country are part of this one-of-a-kind school.
Atishi further said that apart from the education model being beneficial to all children it has been a boon to other children who are struggling with some medical issues and are unable
to move.
"Due to my physical disability, I cannot move out of my house. In such a situation DMVS has helped me pursue my dream to study further. I can study here by being in my own comfort zone," a student of Class 9 Samaniya Nadeem said.
The Delhi model virtual school was started last year with a batch of students from 14 states including Karnataka, Goa, Odisha, Kerala, Rajasthan, Maharashtra, Madhya Pradesh, Haryana, Bihar, Andhra Pradesh, Telangana, UP and Delhi.
In the current academic year 2022-23, more than 300 live classes have been conducted and over 100 tutorials have been produced with over 60 mentoring sessions and more than 200 assignments were completed, the government said in a statement.