CEO: Purpose of National Voters' Day is to encourage, promote voter registration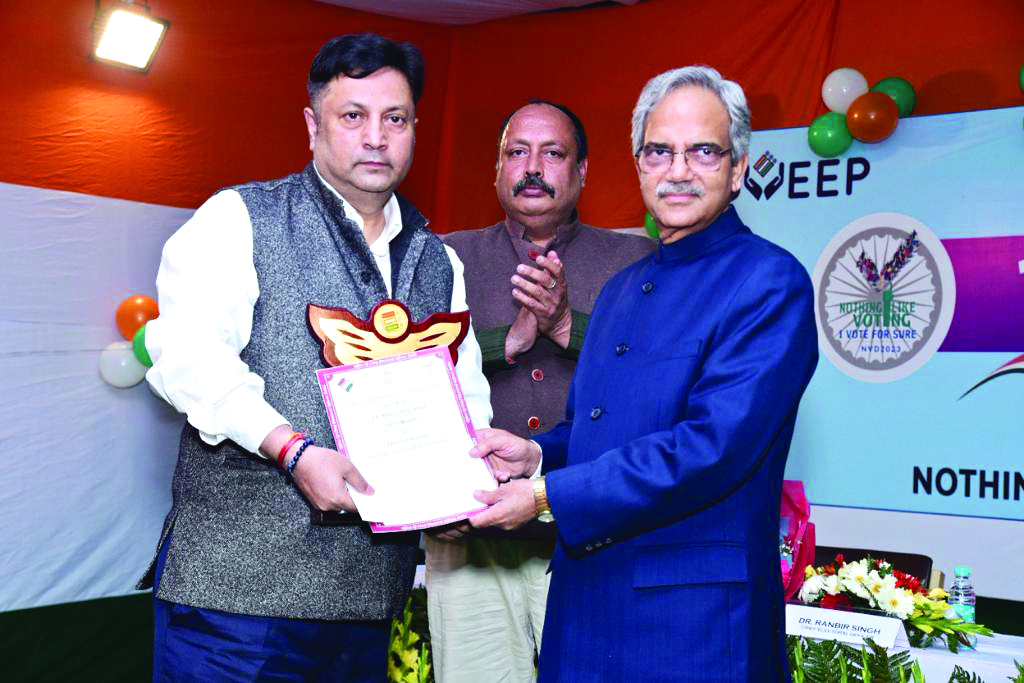 The primary purpose of the National Voters Day celebration is to encourage, facilitate, and promote voter registration and participation, particularly among first-time voters, Delhi's Chief Electoral officer Ranbir Singh said on Wednesday.

The Election Commission launched a song named 'Main Bharat Hoon, Hum Bharat ke Matdata hain' while observing the 13th National Voters' Day with the theme 'Nothing like voting, I vote for sure' in Delhi.
The National Voters' Day has been celebrated on January 25 every year since 2011 to mark the foundation day of the Election Commission of India, January 25, 1950. Representatives of various political parties of the state along with state icons also attended the event.
Singh said all participants took a pledge to uphold the democratic traditions of India and to vote in an ethical manner in every election. Several young voters of Delhi of diverse categories were given their Elector Photo Identity Card at the National and the State level functions on the occasion. Certificates of achievement and cash prize to winners of various competitions were also given.