Punjab: Mann asks ex-Chief Minister Channi to come clean on corruption allegations against nephew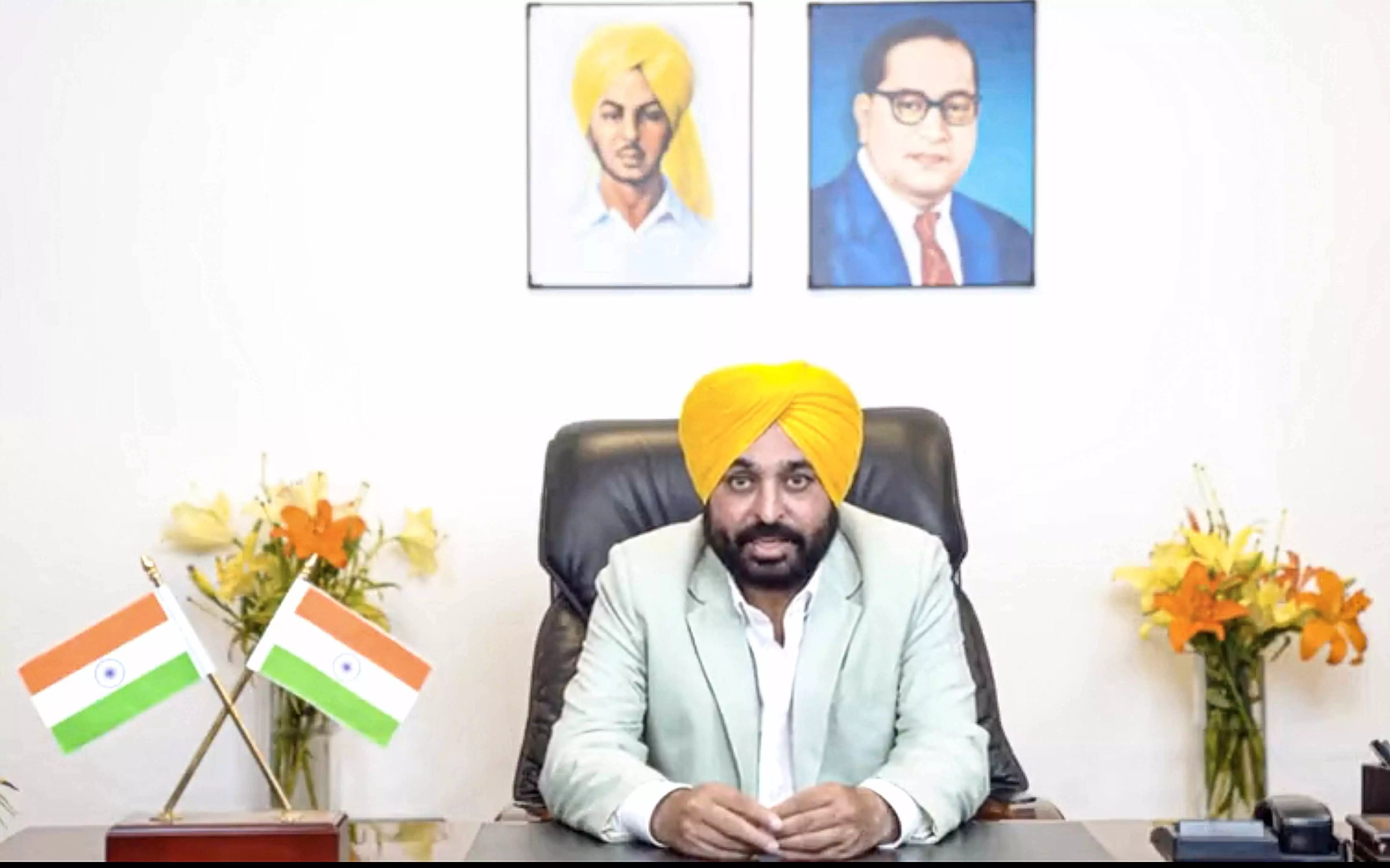 Chandigarh: Punjab Chief Minister Bhagwant Mann on Thursday gave his predecessor Charanjit Singh Channi time till May 31 to come clean on allegations that his nephew demanded Rs 2 crore from a cricketer in return for a government job.

In a tweet in Punjabi, Mann said, if Channi fails to "disclose all information", he would "make public" pictures and names to support his allegations.
Mann on Monday alleged that Channi's nephew had demanded the money from a cricketer to secure him a government job under the sports quota. Channi rejected the allegation and accused the CM of spreading canards against him.
"I am giving you time till 2 pm on May 31 to make public all the information about your nephew asking for a bribe from a sportsperson in return for a job, otherwise, I will make public pictures and names along with the place of meeting before Punjabis," Mann said in a tweet in Punjabi.
Mann, while addressing a gathering in Sangrur, had said that he met a Punjab cricketer in Dharamshala when he was in Himachal Pradesh to watch an Indian Premier League match last week who told him that he had applied for a government job under the sports quota.
When Amarinder Singh was the chief minister, the cricketer was told that he would get the job, said Mann.
Mann had claimed that the cricketer and his father then met Channi -- who replaced Singh as the chief minister -- and he told them to meet his nephew.
The cricketer told Mann that he met Channi's nephew, who assured him that he would get a job but raised a demand for "two", the Punjab chief minister claimed.
"The player took Rs 2 lakh to Channi's nephew, who abused him and said 'two' means Rs 2 crore. They (Channi) call themselves poor. For them 'two' means Rs 2 crore, not Rs 2 lakh," the AAP leader had said.
Channi is also facing a Vigilance Bureau probe and had last month alleged that Mann's regime was indulging in "vendetta politics".
He had said this ahead of his appearance before the Vigilance Bureau last month in connection with a disproportionate assets matter for which he was questioned by the VB officials for seven hours.
Channi had described the probe as "totally political".
The VB has been inquiring into allegations of Channi amassing assets disproportionate to his known source of income.
"Hang me if even one person says Channi was indulging in any corrupt practice," the former CM had said breaking down in tears while interacting with reporters ahead of his questioning by the VB.