Parties after ruling for years couldn't get out of constrains of dynastic politics: PM Modi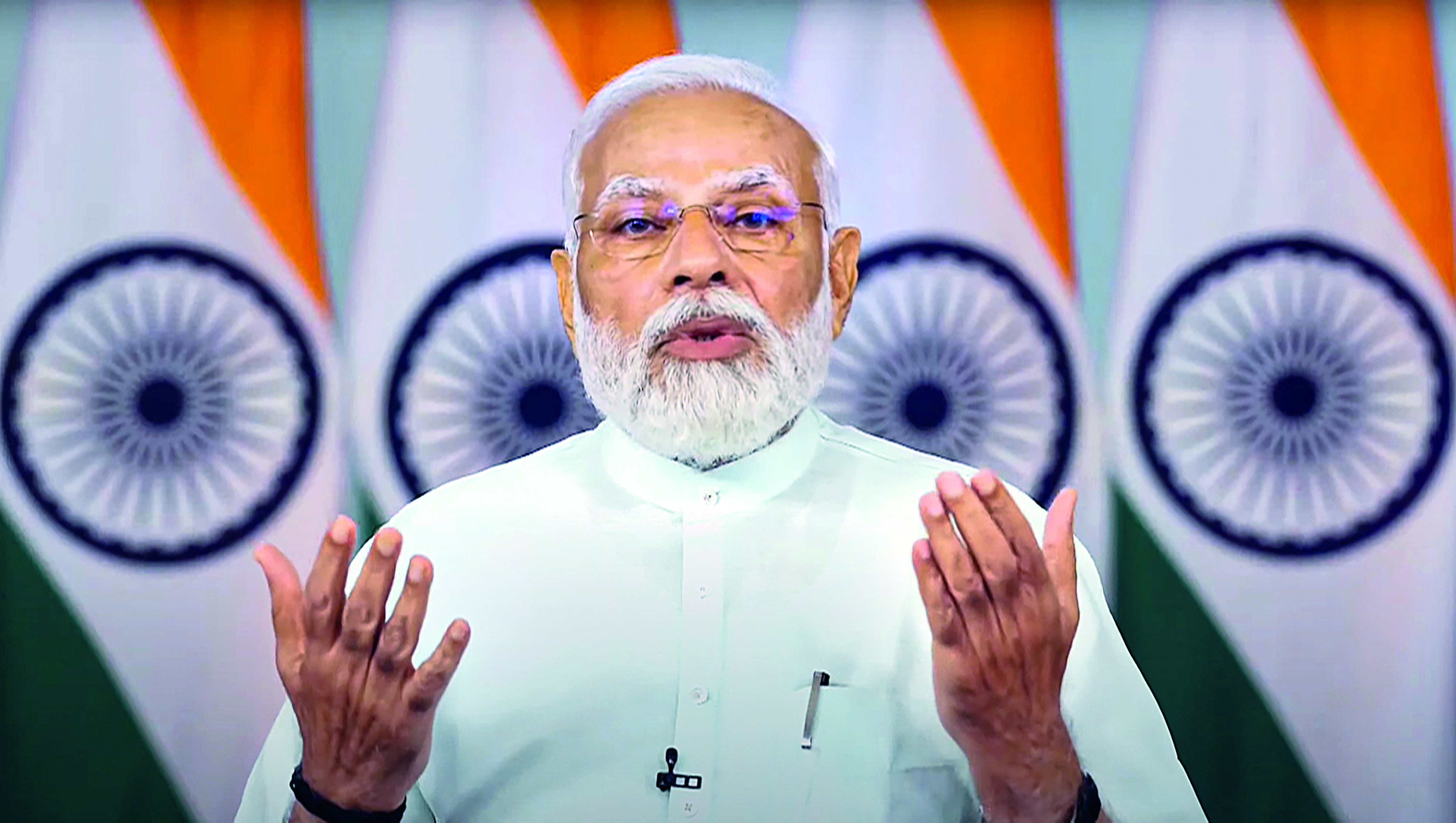 Dehradun: Parties which ruled the country for many years and made tall claims of introducing high-speed trains could never get out of the constraints of dynastic politics, Prime Minister Narendra Modi said on Thursday while flagging off the Delhi-Dehradun Vande Bharat Express.

He also said that the budget for expansion of the railway infrastructure in Uttarakhand now stands at Rs 5,000 crore. Before 2014, it was less than Rs 200 crore, the prime minister said, addressing the launch event of the first Vande Bharat train for Uttarakhand via video conference.
"India of the 21st century can prosper even faster by modernising its infrastructure. Parties in power for a long time earlier did not realise this. Their focus was on indulging in scams and corruption. They could not get out of the constraints of dynastic politics. They also made tall claims about high-speed trains but years went by and nothing happened," Modi said.
He said that for the first time, there is a government in the country which has the intention ("niyat"), policy ("niti") and dedication ("nishtha") required to achieve development.
Referring to his just-concluded tri-nation visit, Modi said the world looks at India with great hope. "The way we have strengthened our economy, battled poverty and dealt with the challenge of COVID-19 raised the world's confidence in India. People from other countries want to come to India and understand it," he said. "And this is a great opportunity for a beautiful state such as Uttarakhand," the prime minister said.
Recalling his remark made in Kedarnath in 2022 in which he had said the decade belongs to Uttarakhand, the prime minister said the Vande Bharat Express train and a plethora of other road, rail and ropeway infrastructure projects are set to drive the state in that direction. He said these would change Uttarakhand's fortunes in the coming years by boosting tourist influx and creating employment opportunities.
Modi mentioned the Rs 1,300-crore Kedarnath-Badrinath reconstruction projects, the Rs 2,500-crore ropeway projects for Kedarnath and Hemkund Sahib, the Manaskhand Mandir Mala Project for upliftment of ancient temples of Kumaon region, and homestay promotion scheme among others. Projects involving the development of 16 eco-tourism destinations, expansion of health facilities, the Tehri lake development, development of Rishikesh and Haridwar as centres for adventure tourism and yoga, and the Tanakpur-Bageshwar rail line also found mention in the prime minister's speech.
"More than Rs 16,000 crore are being spent on the Rishikesh-Karnaprayag rail project, which will be completed in two-three years," Modi said, adding, "Work on the Tanakpur-Bageshwar rail link project will also start soon." The prime minister also mentioned the efforts underway to upgrade the facilities for Char Dham pilgrims.
"Char Dham Yatra is already breaking records every year. There are few states in the country that draw such a large number of pilgrims every year. It is a blessing and a challenge too. In order to make tackling this challenge easier, infrastructure projects are being launched in Uttarakhand," he said.