Pakistan PM Shehbaz Sharif apologises to nation for power outage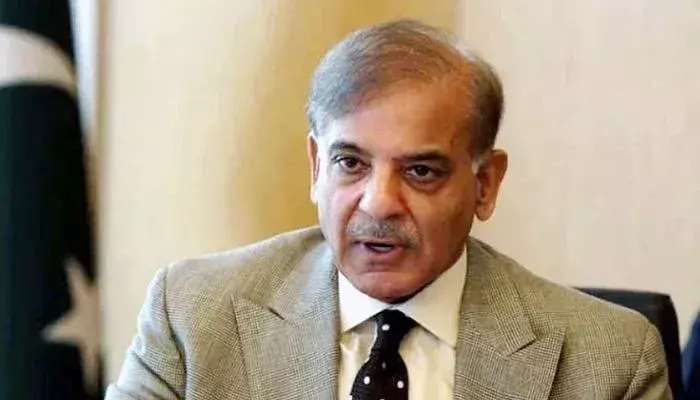 Pakistan Prime Minister Shehbaz Sharif on Tuesday apologised to the nation for the inconvenience caused by the countrywide power outage that plunged millions of people into darkness and vowed to fix responsibility for the second major breakdown in nearly four months.
Pakistan faced a major power breakdown on Monday due to a voltage fluctuation in the national grid, disrupting normal life and leaving major parts of the country, including capital Islamabad and financial hub Karachi, without electricity.
Taking to Twitter, the premier wrote: "On behalf of my government, I would like to express my sincere regrets for the inconvenience our citizens suffered due to power outage yesterday."
"On my orders an inquiry is underway to determine reasons of the power failure. Responsibility will be fixed," he tweeted.
Power supply was mostly restored in Pakistan, though some parts of the country still experienced blackouts on Tuesday.
Minister for Energy Khurram Dastgir said on Tuesday that electricity has been fully restored at grid stations across the country.
"Power at all 1,112 stations of the national grid has been restored," Dastgir tweeted.
Prime Minister Sharif ordered the constitution of a high-level three-member committee to probe the reason behind the breakdown.
It is not the first time that the country has faced such a crisis.
Last year in October, Pakistan witnessed a 12-hour power outage due to technical glitches in the electricity distribution system.
Pakistan is grappling with one of the country's worst economic crises in recent years amid dwindling foreign exchange reserves. The crisis forced the government earlier this month to order shopping malls and markets to close by 8:30 pm for energy conservation purposes.
The sorry state of the country's power sector is emblematic of its ailing economy. The power outages occur frequently due to lack of funds to upgrade aging infrastructure.