Opposition likely to bring no-confidence motion against Speaker for 'bias'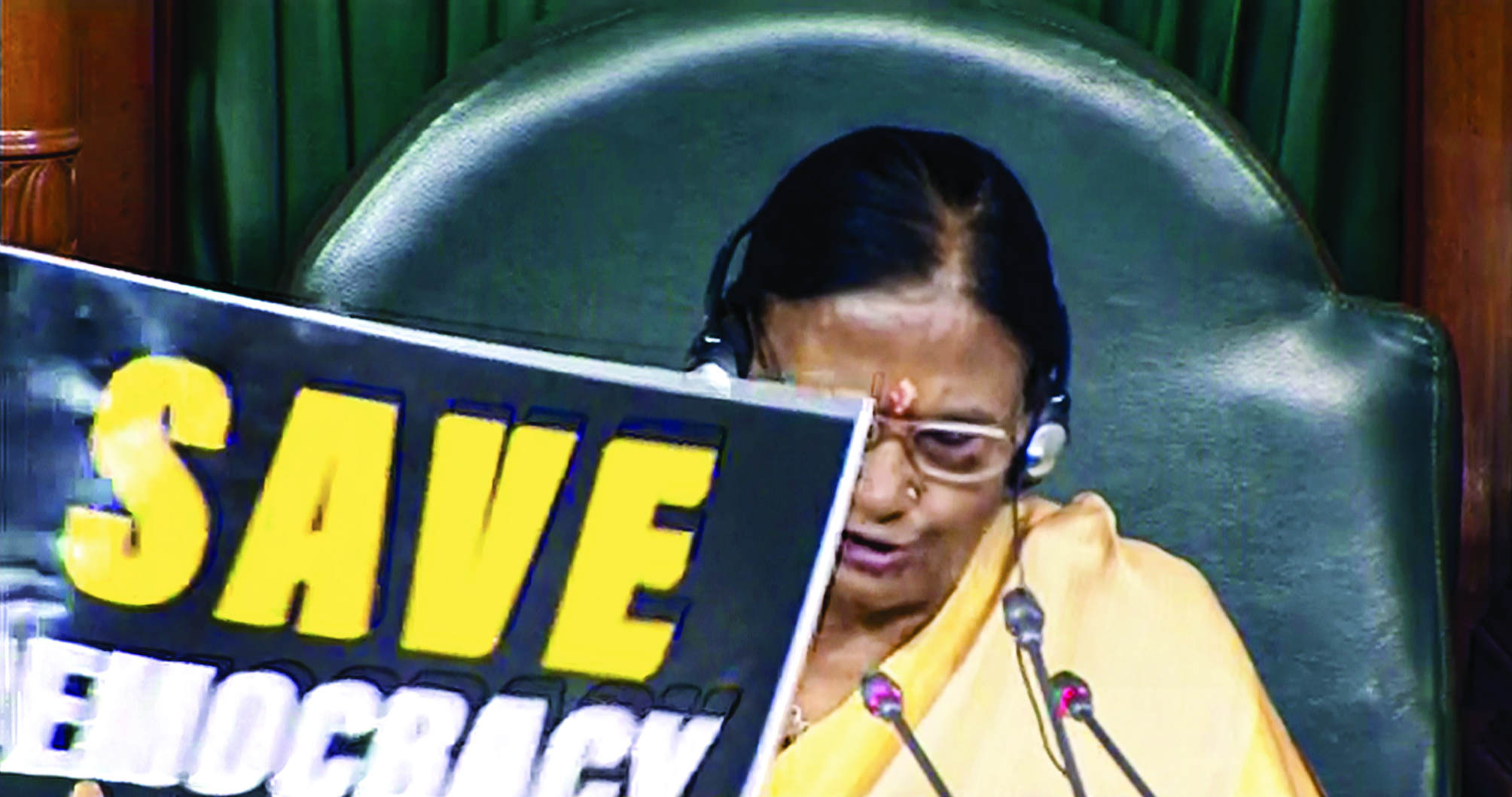 New Delhi: As the stalemate continued in both Houses of Parliament on the 12th day in a row, members of Opposition parties have decided to move a non-confidence motion against Lok Sabha Speaker Om Birla for not allowing the House to function. As per party insiders, members of the Opposition have planned to bring the trust vote against Speaker Om Birla on Monday for acting in a biased manner.

However, the buzz is also doing the rounds that proceedings of both Houses may conclude earlier than the scheduled date of April 6.
As Rajya Sabha and Lok Sabha resumed on Tuesday at 11 am, both the Houses adjourned within a minute as members of Opposition parties protested inside the House over the issues of the formation of a Joint Parliamentary Committee (JPC) in the Adani Group case, disqualification of Congress leader Rahul Gandhi.
When the House resumed at 11 am, members from the Opposition benches were seen coming into the Well and throwing papers at the Chair. Some of the opposition members dressed in black were seen standing in the Well. YSRCP MP Mithun Reddy, who was in the Chair, adjourned the House till 2 pm.
When the House reconvened at 2 pm, it was again adjourned for the day after laying some papers and allowing some members to raise matters under Section 377 amid a huge uproar.
Earlier, Congress MP Jothimani had moved an adjournment motion in the House to discuss party leader Rahul Gandhi's disqualification from the House. However, the Speaker didn't approve any of the adjournment motions moved by the Opposition members.
In Rajya Sabha, when the members of Opposition parties continued raising slogans demanding a JPC probe into the alleged Adani scam, chairman Jagdeep Dhankhar tried to pacify by saying that "Kuch bhi mumkin ho sakta hai, kuch bhi hawa nikal sakti hai. Aap apni kursi par baithiye aur mere nirnay ka intezar kijiye (Anything is possible... any bubble can be burst…please take your seat and wait for my decision)."
Meanwhile, BJP's OBC MPs held a protest in front of the Gandhi Statue at Parliament premises and demanded an apology from Congress leader Rahul Gandhi over his 'Modi surname' remark.
The BJP has been demanding an apology from the Congress scion over his remark for which he was convicted by a Surat court in a defamation case last week.