No official word on Navjot Singh Sidhu's release from Patiala jail; supporters ready to welcome Congress leader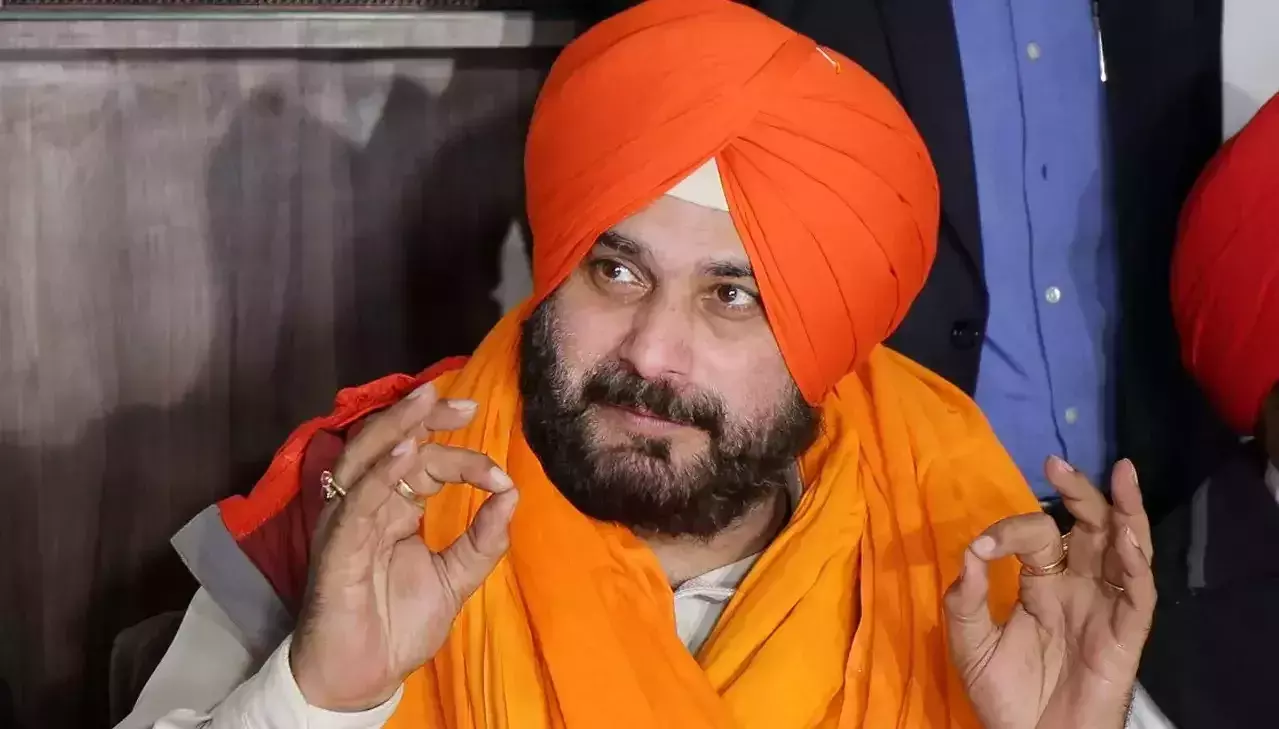 The supporters of jailed Congress leader Navjot Singh Sidhu have made preparations to welcome the former cricketer in Patiala on Thursday even as there is no official word from the Punjab government on his premature release on the Republic Day.
Sidhu is serving a one-year jail term in the Patiala central prison in connection with a 1988 road rage case in which a man was killed.
There was speculation in a section of the media that Sidhu could be among the 50 prisoners who might be given a special remission on the Republic Day.
However, there is no official word from the state government on Sidhu's release. Official sources maintained that the cricketer-turned-politician is not going to be released on Thursday.
State governments usually release prisoners of certain categories who have maintained good behaviour during their jail term on January 26.
A route map to welcome the Congress leader was posted on Sidhu's official Facebook page by his team on Wednesday evening.
It urged the supporters of Sidhu to gather at the designated places -- the Patiala central jail, Gurdwara Dukhniwarn Sahib, Khanda Chowk, Leela Bhawan, Fountain Chowk, Sheranwala Gate and finally, at the former Punjab minister's residence.
Posters welcoming Sidhu have also come up in Ludhiana and at some other places in the state.
Sidhu's media advisor Surinder Dalla had tweeted on Tuesday: "The protector of Punjab, Punjabi and Punjabiyat Navjot Singh Sidhu coming soon."
Sidhu's wife Navjot Kaur Sidhu recently participated in the Punjab leg of the Bharat Jodo Yatra, led by Congress leader Rahul Gandhi.
The former Punjab Congress chief was sent to jail on May 20 last year after he surrendered before a Patiala court on being sentenced to rigorous imprisonment for a year by the Supreme Court in the 1988 road rage case.
The apex court had sent Sidhu to jail, saying any undue sympathy in imposing an inadequate sentence would do more harm to the justice system and undermine the public confidence in the efficacy of law.
Though the apex court had, in May 2018, held Sidhu guilty of "voluntarily causing hurt" to the victim, it had spared him a jail term and imposed a fine of Rs 1,000 on the former cricketer.