New Parliament building will make every Indian proud, says PM Modi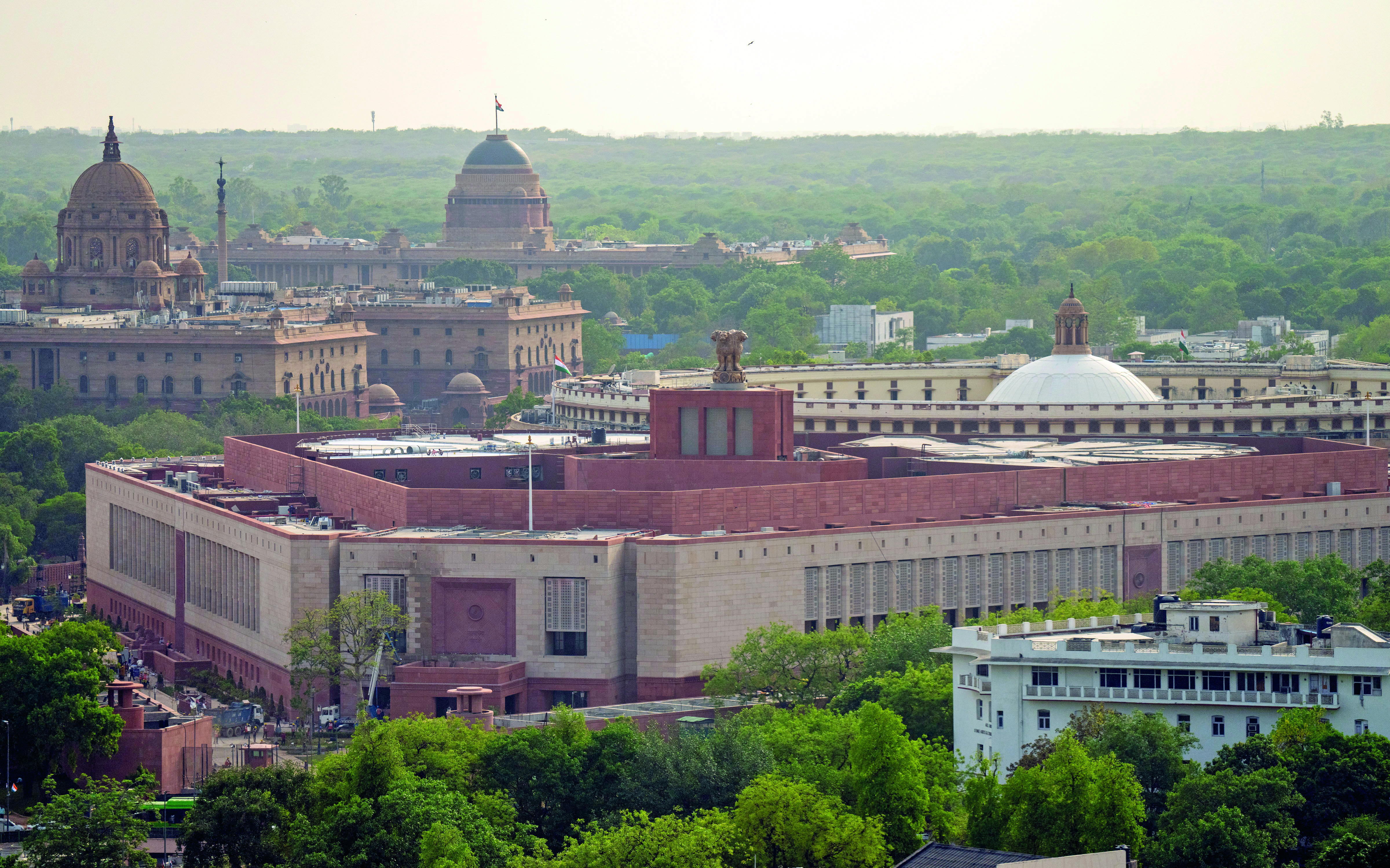 New Delhi: Prime Minister Narendra Modi on Friday said the new Parliament building will make every Indian proud, as he posted a video of the newly-constructed complex on Twitter and urged people to share it on the social media platform with the hashtag 'MyParliamentMyPride'.

Modi also urged people to share the video with their voiceover which he will retweet.
The new Parliament building will be inaugurated on Sunday and the ceremony will begin with an early morning havan and a multi-religion prayer followed by a formal opening in the Lok Sabha by Prime Minister Modi.
"The new Parliament building will make every Indian proud. This video offers a glimpse of this iconic building. I have a special request — share this video with your own voice-over, which conveys your thoughts. I will re-Tweet some of them. Don't forget to use #MyParliamentMyPride," the Prime Minister said on Twitter.
The video shared by the Prime Minister gives a virtual tour of the new Parliament building including the Lok Sabha and Rajya Sabha.
As many as 25 parties are expected to attend the inauguration of the new Parliament building even as 20 opposition parties have decided to boycott the event.
Officials said the havan will be held outside the new building around 7 am and the ceremonial sceptre Sengol will be handed over to Modi by the high priests of the Shaivite order.
The Sengol will be installed near the chair of the Speaker in the new Parliament building.
Former vice president M Venkaiah Naidu, Lok Sabha Speaker Om Birla, former prime minister H D Deve Gowda and Rajya Sabha deputy chairman Harivansh among others are expected to be present during the formal inauguration of the new complex.
The triangular-shaped four-storey Parliament building has a built-up area of 64,500 sqm. The building has three main gates — Gyan Dwar, Shakti Dwar, and Karma Dwar.