Microsoft reports outage; services restored after few hours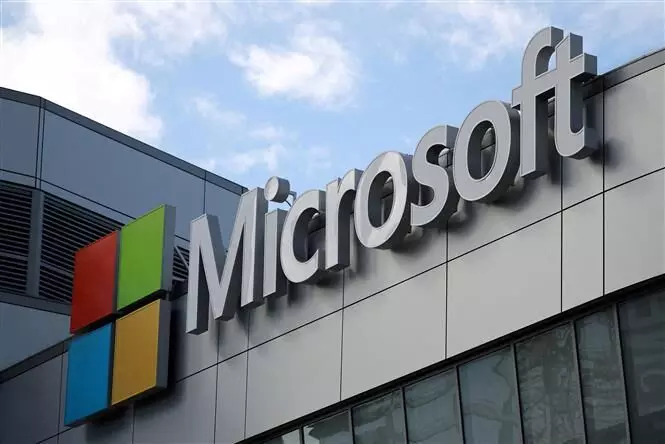 Microsoft's online services, including Teams and Outlook, faced an outage for a few hours on Wednesday and the issues were fixed later, with the technology major saying it is monitoring the recovery across the services.
Thousands of users across the globe, including from India, reported issues with various services as the company had reported 'service degradation' for a number of its Microsoft 365 services, including Teams and Outlook.
The cloud computing platform of Microsoft Azure also faced an outage.
According to the network outage monitoring platform Down Detector, the complaints about Microsoft services outage started around 1 pm IST.
The company in its service status update for Azure Networking said that its customer experienced issues with networking connectivity, manifesting as network latency and/or timeouts when attempting to connect to Azure resources between 7.05 coordinated universal time (UTC) or 12.35 PM IST and 9.45 UTC or 3.15 PM IST.
"We identified a recent change to WAN (wide area network) as the underlying cause and have rolled back this change. Networking telemetry shows recovery from 9.00 UTC (or 2.30 PM IST) onwards across all regions and services, with the final networking equipment recovering at 09.35 UTC (3.05 PM IST).
"Most impacted Microsoft services automatically recovered once network connectivity was restored, and we worked to recover the remaining impacted services," the update on the Azure status page said.
Services were back after about a few hours, but some customers continued to report problems in accessing certain services, as per Microsoft's dashboard.
Microsoft identified a potential networking issue behind the glitch in Microsoft 365 services and said that it has rolled back a network change that it believed was causing an impact.
"We're monitoring the service as the rollback takes effect. We've isolated the problem to networking configuration issues, and we're analysing the best mitigation strategy to address these without causing additional impact," according to a tweet from Microsoft 365 official account.
The official handle of Microsoft 365 Status tweeted that it continues to monitor the recovery across the service, and some customers are reporting mitigation.
"We're also connecting the service to additional infrastructure to expedite the recovery process," it said.
The Service Health Status dashboard of Microsoft showed that Microsoft 365 was back and running.
The Azure status page update mentioned that it will follow up in 3 days with a preliminary Post Incident Report (PIR), which will cover the initial root cause and repair items.
"We'll follow that up 14 days later with a final PIR where we will share a deep dive into the incident," the update said.