CBI forms SIT to probe Manipur violence cases, re-registers 6 FIRs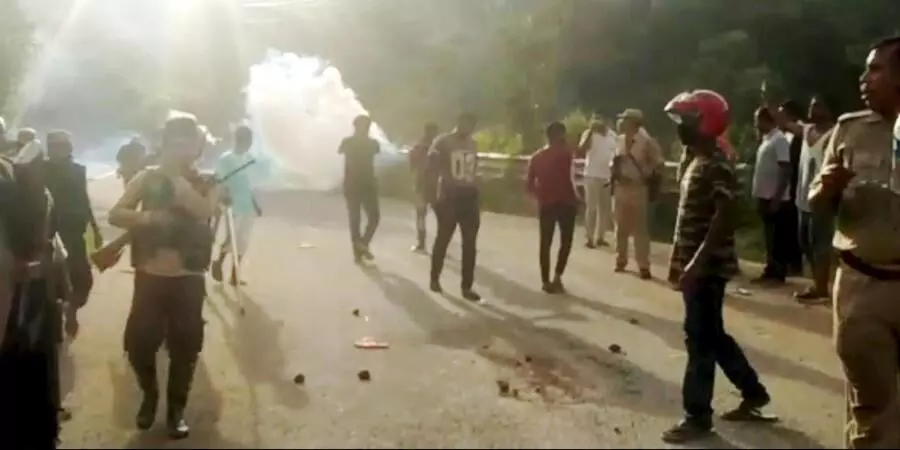 New Delhi: The Central Bureau of Investigation (CBI) on Friday confirmed that the investigating agency has re-registered the six cases- five on alleged criminal conspiracy and one on the general conspiracy behind the violence in Manipur, which erupted on May, 3 and claimed over 100 lives and displaced over 35,000 people.

Answering media queries, an official statement mentioned, "CBI has today registered six cases transferred by the State of Manipur pertaining to incidents of large-scale violence leading to destruction and looting of properties, arson, looting/snatching of arms/ammunition, loss of human lives etc. in various districts of Manipur State."
Meanwhile, the agency also confirmed that a Special Investigation Team (SIT) of 10 officials has also been constituted for "a thorough probe in the said six cases and to unearth criminal conspiracy behind the unfortunate incidents".
Meanwhile, three people were killed and two others were injured in a village in Imphal West district on Friday when a group of insurgents dressed as security personnel called them out of their homes on the pretext of a combing operation and fired at them.
The incident took place in Khoken village on the border of Kangpoki and Imphal West districts. The insurgents are believed to be from the Meitei community, officials said.
Security forces on a routine patrol of the village stepped in when they heard the sound of gunfire. Insurgents fled the area but not before shooting down three villagers, the officials said.The bodies were recovered by Assam Rifles.
Later, a combined team of the Manipur Police, Assam Rifles and the Army conducted a search operation.
Earlier, the Union Home Minister visited the state for four days to review the security situation in the state and bring warring Kukis and Meiteis together to resolve the turmoil. Shah further visited Churachandpur, which was among the worst-hit districts. He also chaired a closed-door meeting with leaders of the Kuki civil society organisations, tribe representatives and intellectuals. He had an hour-long talk with student bodies, women groups and tribe leaders also.
Further, during his visit to Manipur Shah also made assurance of investigation by CBI in couple-of cases, with no involvement of state police. On the other hand, the Union Home Minister also assured of rehabilitation, transfer of direct benefits, availability of relief materials etc.
Meanwhile, according to an official statement issued by the Chief Minister's Office (CMO), Manipur, the total number of injured persons engulfed 310 and recorded cases of arson at 4,014. As many as 144 stolen arms have been recovered along with 11 magazines. The recovered arms include 29 Self-Loading Rifles (SLR), 15 carbines, 12 INSAS rifles and 10 grenade launchers among others.